Ship&co held our very first Shopify Meetup in Singapore, along with our co-host, Jumpstart. If you couldn't attend the meetup this time, take a look at our wrap-up below!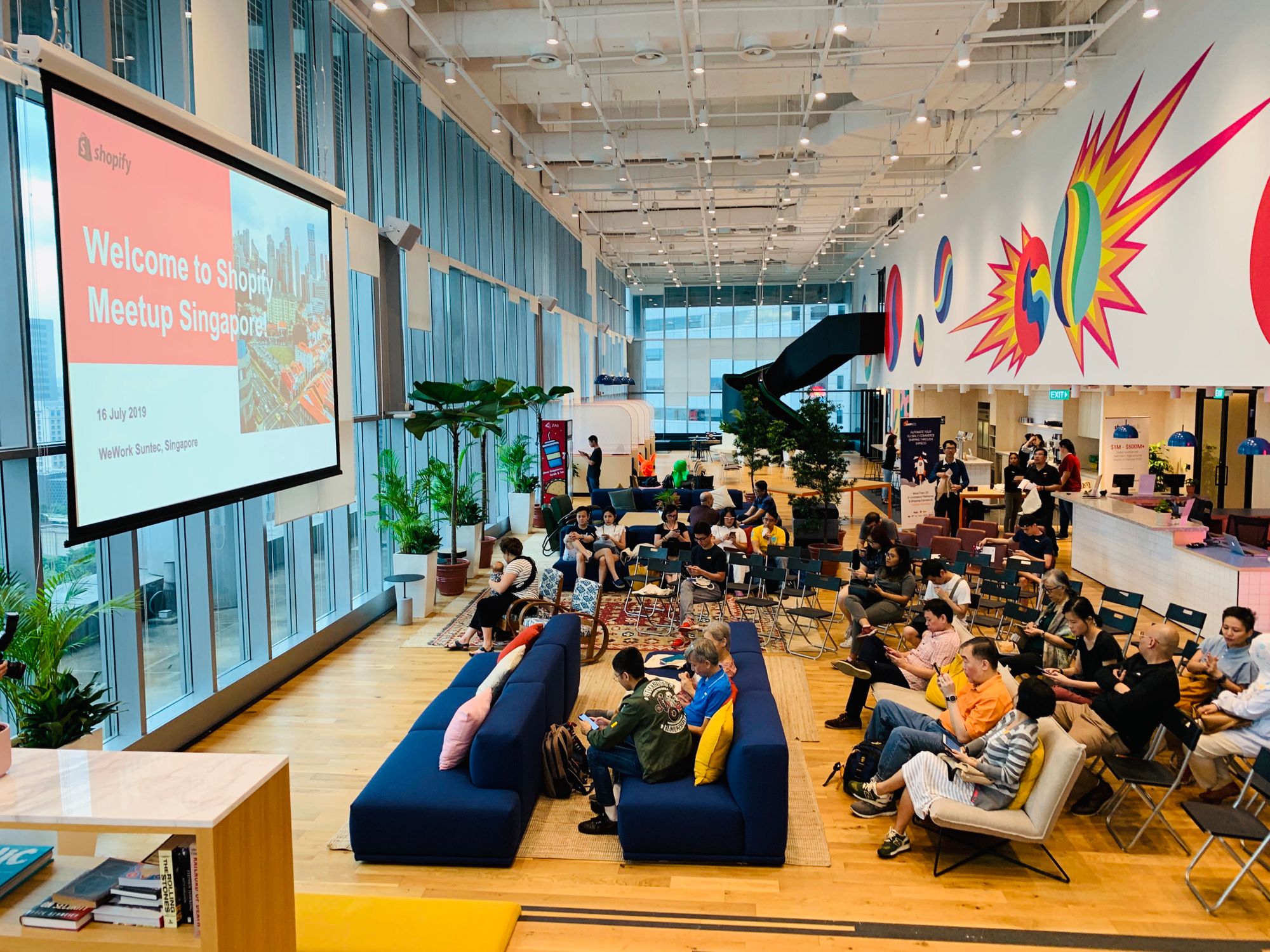 On 16 July 2019, Ship&co hosted our very first Shopify meetup in Singapore. For this meetup, there were 2 major themes - updates from Shopify Unite 2019, which was shared by Jumpstart, and cross-border e-commerce, which was covered by Ship&co/Bento&co, Far Eastern Travel Safety, and The Panic Room.
Jumpstart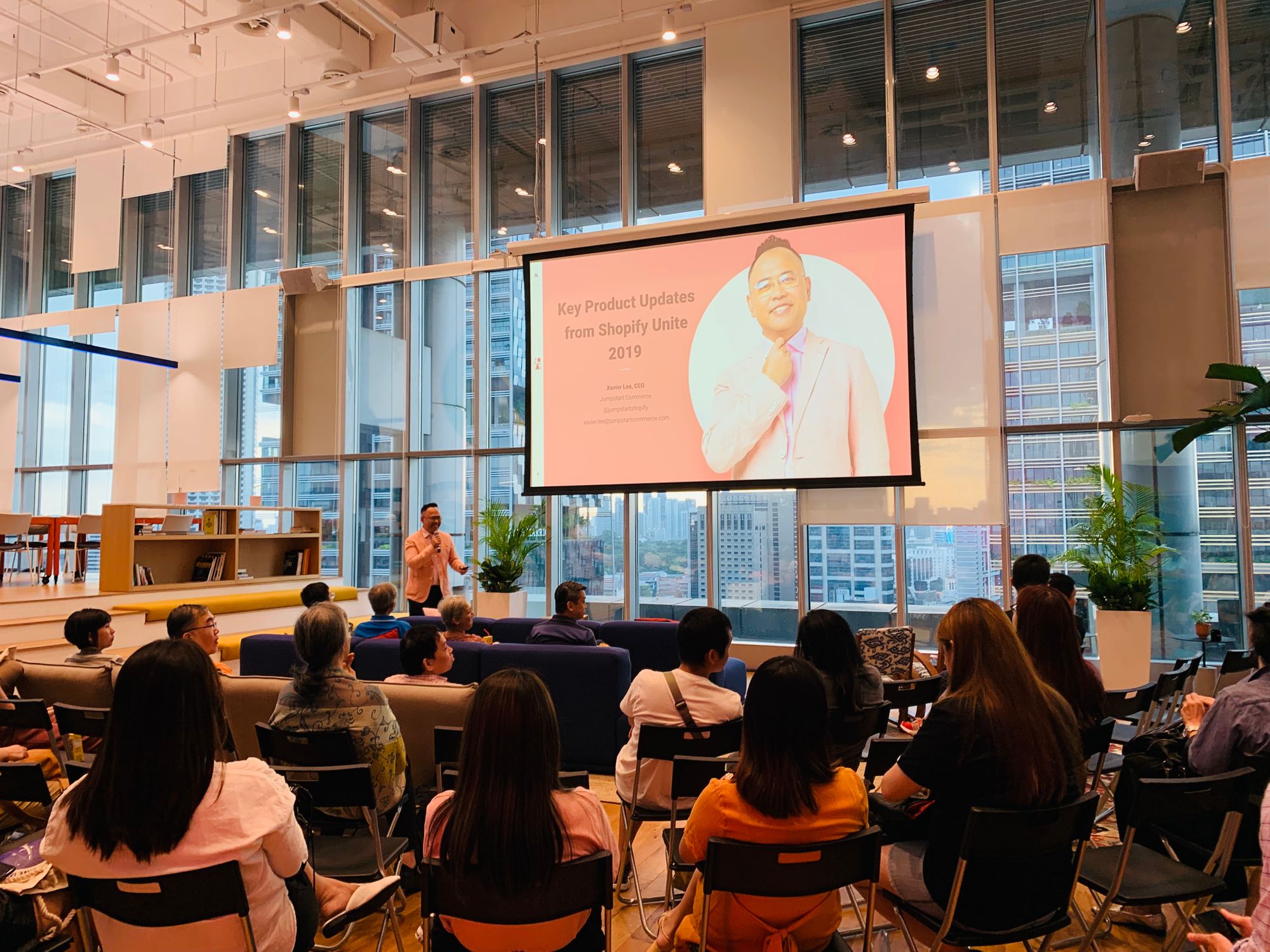 Xavier, CEO of Jumpstart shared 6 key product updates from Shopify Unite 2019.
1. Shopify's product section will soon natively support video and 3D model assets.
2. Multiple currencies are now available with Shopify Payments - GBP, AUD, CAD, EUR, HKD, JPY, NZD, SGD, and USD.
3. New Shopify Point of Sale cart app extensions will allow you to apply and edit loyalty and promotional details directly from the customer cart.
4. Orders can now be edited after it's been placed by your customer.
5. Multiple shipping profiles can now be added.
6. New multilingual Shopify Admin means Shopify will be available in 11 more languages (Dutch, Simplified Chinese, Traditional Chinese, Malay, Hindi, Swedish, Danish, Finnish, Norwegian, Korean, and Thai) in addition to the existing ones (English, French, German, Japanese, Italian, Brazilian Portuguese, and Spanish).
Jumpstart is Southeast Asia top rated Shopify Partner and Singapore's 1st Shopify Plus Partner that supports e-commerce businesses with design and development, migration, and much more.
Ship&co / Bento&co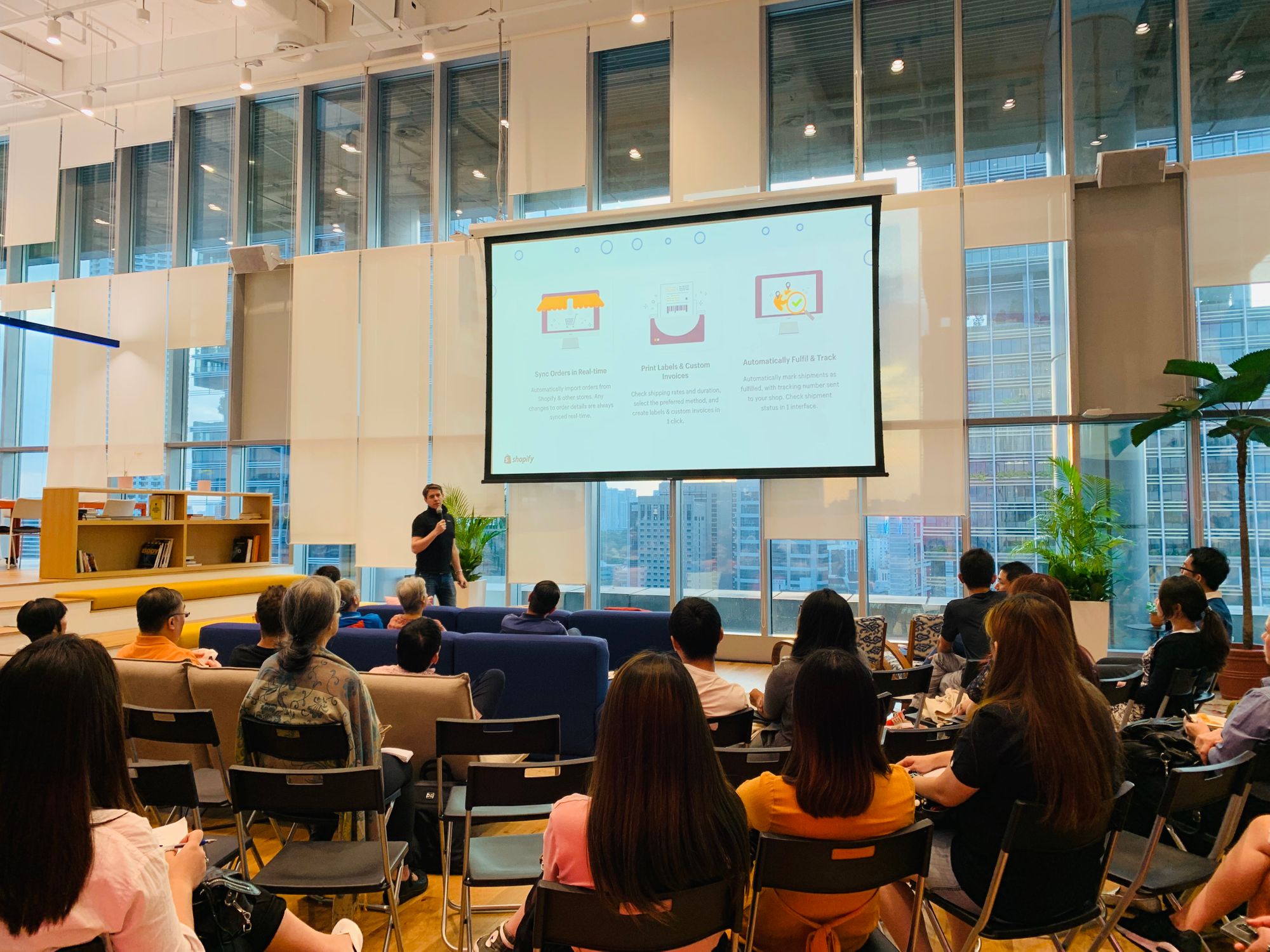 Thomas, CEO of Ship&co and Bento&co shared learnings from 10 years of running an e-commerce business.
Thomas shared his story of how he set up the first Shopify store in Japan selling Bento boxes and kitchenware, and grew the business to one which now sells to over 100 countries worldwide.
Along the way, Thomas saw a real need to automate the shipping process as his team was spending hours everyday just to manage the shipping process in-house.
When he could not find a suitable solution that could automate the shipping process, he decided to develop a solution, which led to the birth of Ship&co.
Thomas also shared 5 tips for e-commerce sellers to scale their business internationally:
1. Provide multi-language & multi-currency options.
2. Provide multiple shipping options.
3. Work with multiple shipping partners.
4. Provide multiple payment options.
5. Use tools to help you scale.
Far Eastern Travel Safety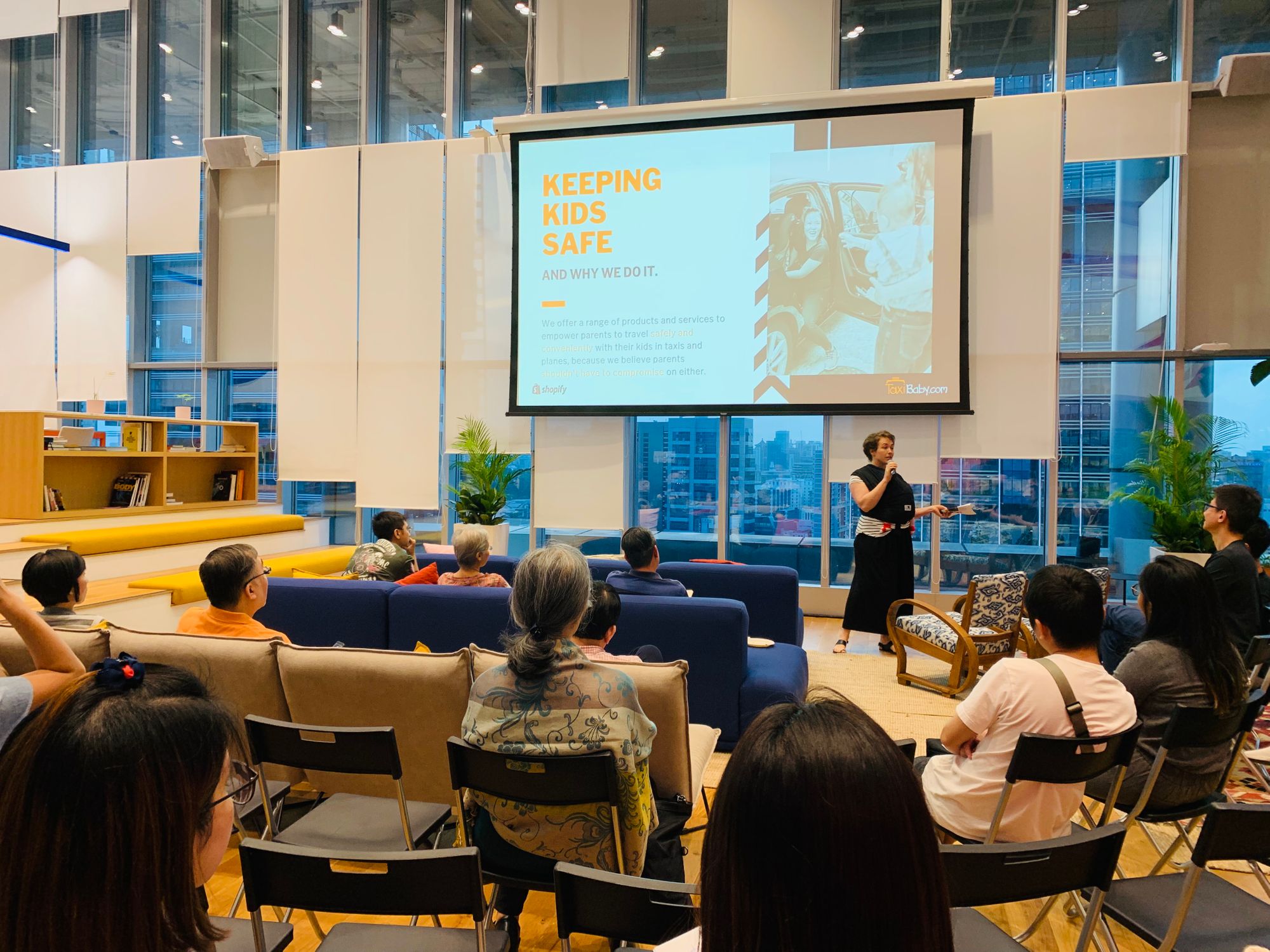 Elise, Managing Director of Far Eastern Travel Safety, shared about how to reach an international audience.
Far Eastern Travel Safety manages a number of brands related to keeping kids safe while traveling, including Taxi Baby. The company started out in Singapore and now sells to various countries including Malaysia, Thailand, Australia, and Hong Kong.
Elise shared 3 ways e-commerce businesses can grow:
1. Grow penetration in existing market, especially by exploring non-traditional channels. For example, Taxi Baby started B2B in addition to the existing online B2C channels.
2. Acquire or develop new products.
3. Expand geographically.
Elise also shared 3 considerations when identifying a new market to enter:
1. Which markets have similar customer profile as the existing markets? For Taxi Baby, Hong Kong was naturally top of mind as the city has a high expat population, similar to the home market, Singapore.
2. Would it be easy to distribute to the new market and what are shipping costs involved? Taxi Baby sells to Thailand and Malaysia as well. These markets are close to the warehouse in Singapore, with low shipping fees.
3. What is the level of competition already present in the new market? Look for markets where your product would have be unique or novel.
Ship&co is proud to support Taxi Baby in the growth journey, and can't wait to see the brand continue to thrive!
The Panic Room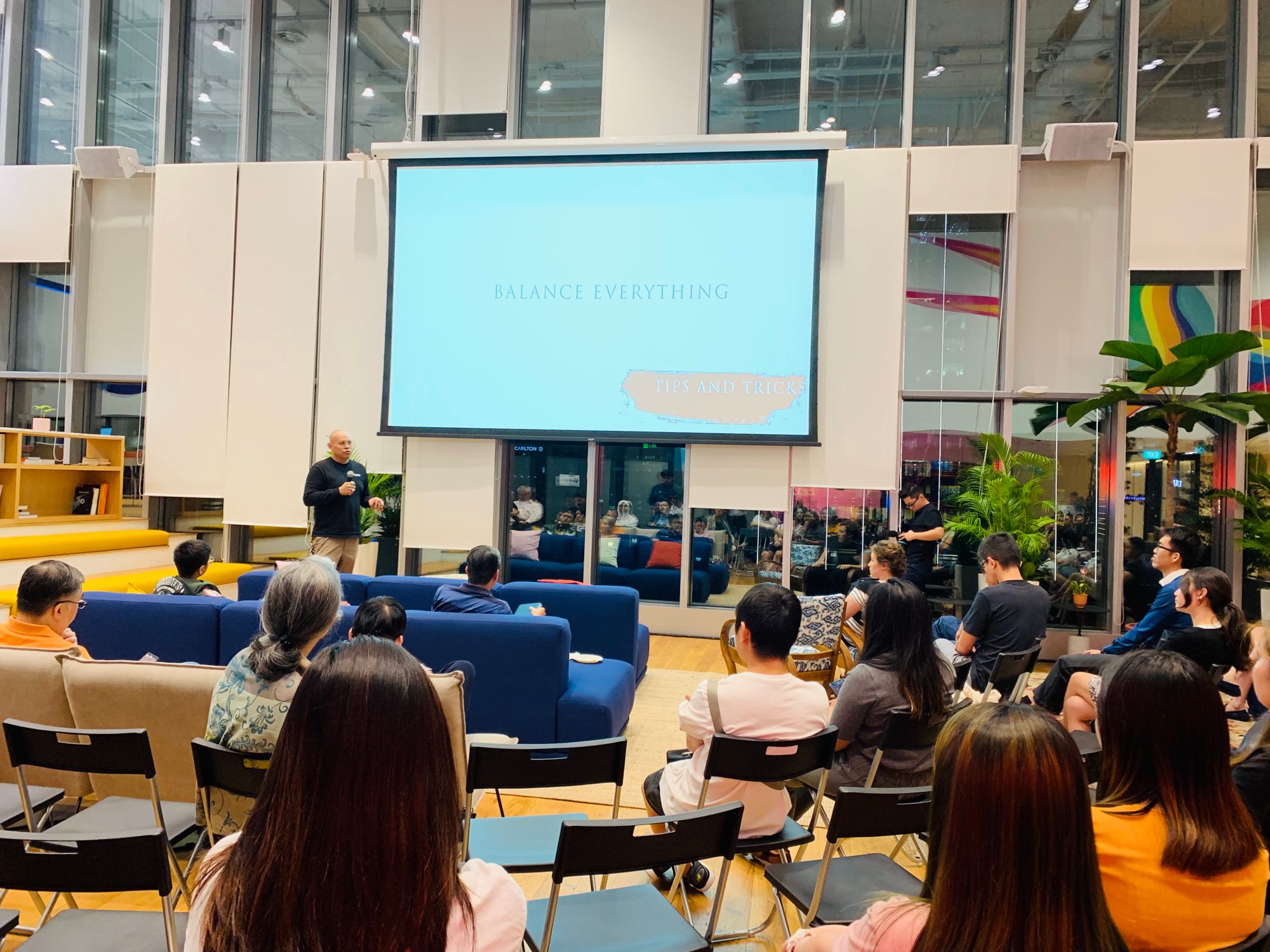 John, from The Panic Room, shared on the topic of "How we Panic and started the Anti Never Shower Club".
John shared the story of how The Panic Room started as a mobile barbering unit in void decks of Singapore, but over time grew its range of services (such as haircuts and beard trims) as well as products - such as shaving soaps, beard oils and moustache waxes - which are sold online.
The Panic Room actively uses social media to extend the brand identity to a global audience - all while keeping a fun, down-to-earth persona that customers can relate to.
John also shared an important mantra for all online sellers - "Time is money, but money is not time" - so make sure to use tools and resources to help you be efficient in running your business (like Shopify apps!).
The Panic Room is now extending its range beyond just hair products, to shower products, and even music and jewellery. What a motivating story for all online sellers!
We hope to see you again soon at our next event!
---
About Ship&co
Ship&co is a global shipping platform designed by and for e-commerce sellers. Created by the team behind Bento&co, who have been selling on Shopify since 2008, Ship&co provides a simple and easy-to-use web dashboard and shipping API. Ship&co helps online sellers ship packages faster by automatically syncing orders and creating shipping labels and invoices in minutes. With Ship&co, you can create shipping labels for FedEx, UPS, DHL, NinjaVan, Yamato, Sagawa, and more, with just two clicks to complete the process and mark your orders as shipped. For more information on Ship&co, visit shipandco.com or reach out to us via hello@shipandco.com !