We heard you! Based on the feedback from our users, we have just introduced a new feature that allows you to auto-fulfil your order through Ship&co as and when you want to.
What is auto-fulfil?
Order fulfilment is the process where you indicate on your online store that the order your customer has placed has been shipped out. Here's an example from Shopify.
To fulfil your order manually, you will need to go to your store, mark your order as fulfilled, indicate if you want to send out an email to your customer, and include the tracking number from your shipping provider.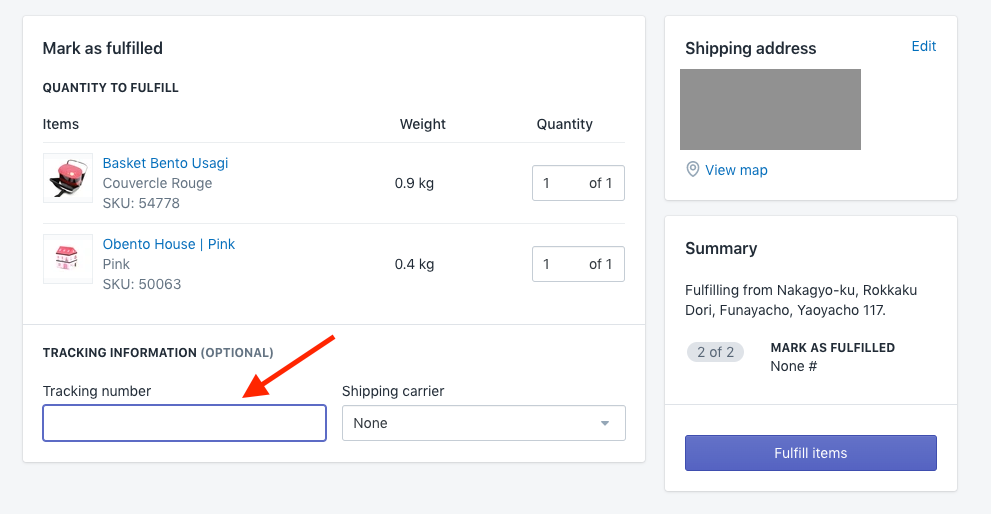 With Ship&Co, order fulfillment can be done automatically, without having to go back to your store at all.
Simply by setting an option on your store setting on Ship&co, you can automatically have the order status changed to 'fulfilled' when you issue a shipping label on Ship&co. At the same time, the shipment tracking number is sent to your store automatically as well.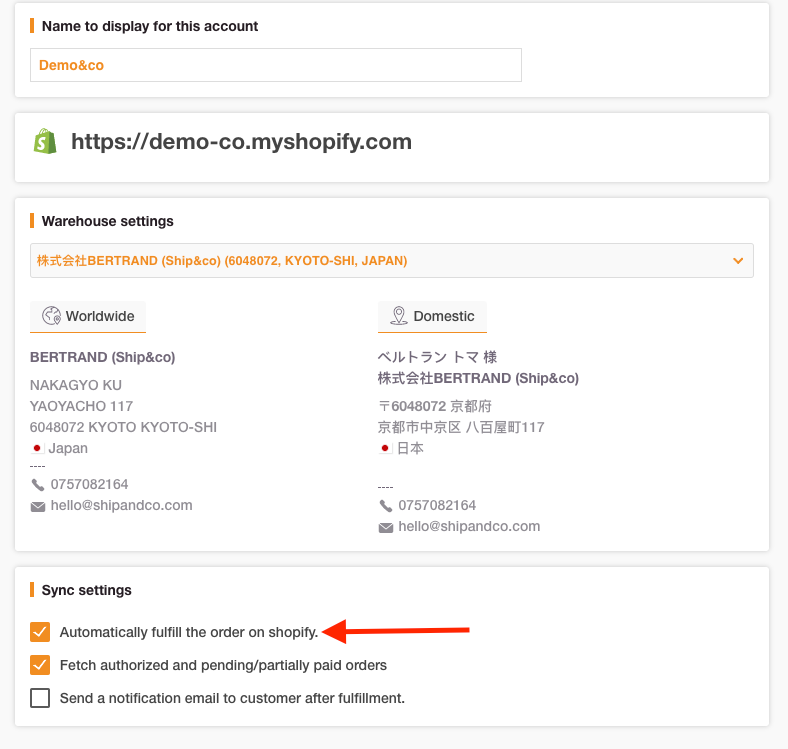 What's the change now?
We've had the auto-fulfilment function for some time now, with many positive reviews from our users. At the same time, we've also heard some feedback that some users would prefer to mark the shipment as fulfilled later on based on their process workflow at the warehouse - which may be after packing, or after the shipment has been picked up.
To cater to the different fulfilment process of our customers, we've introduced a new "fulfill" button that allows you to auto-fulfil your orders any time you wish, and not just upon issuing the shipping label.
You can see this new "fulfill" button immediately after the shipping label is created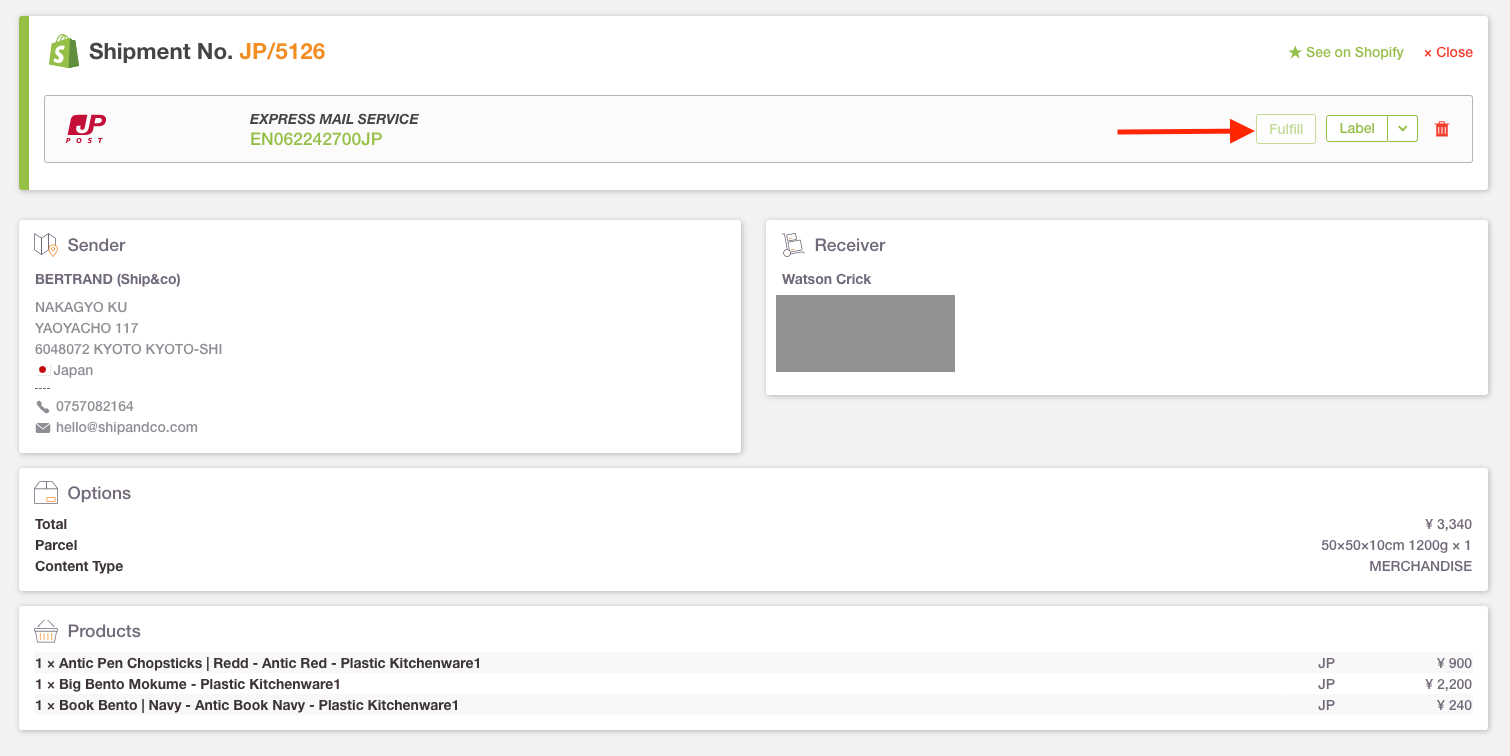 Or on the "Shipments" page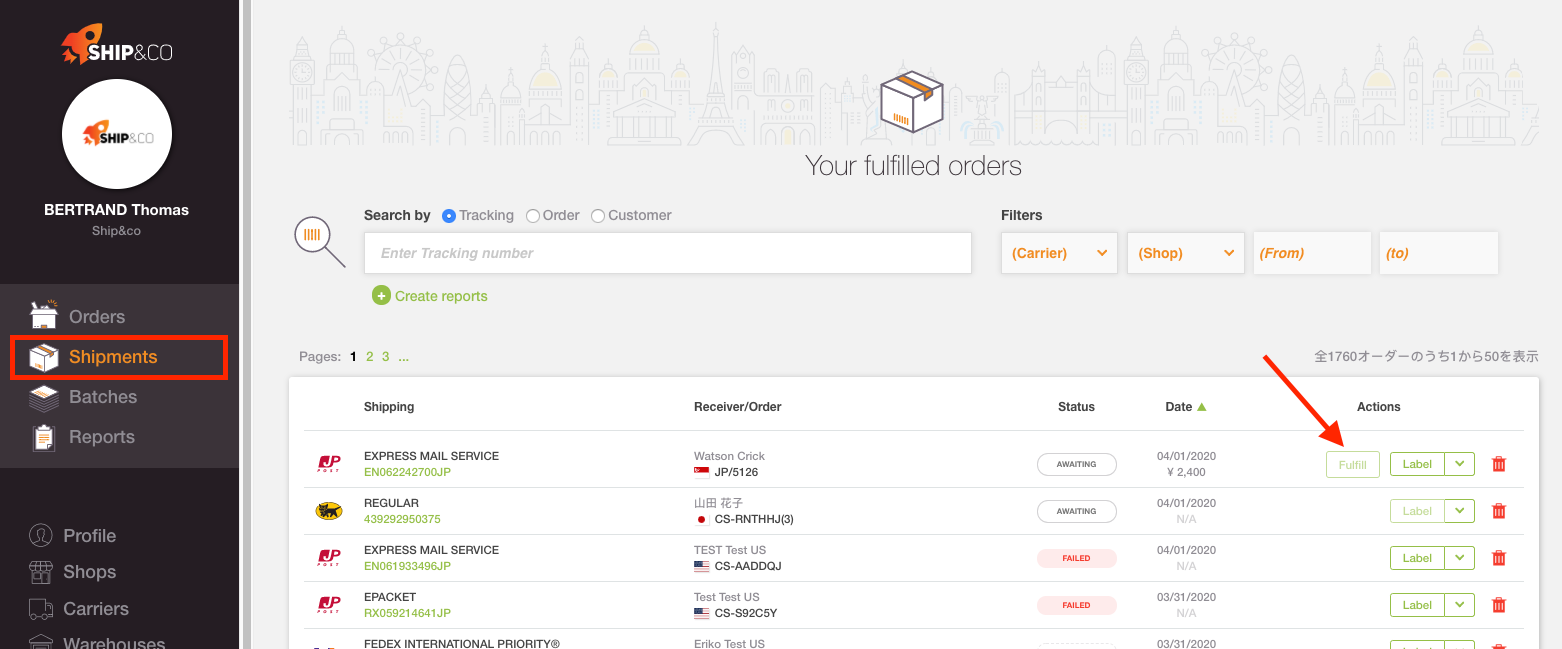 By clicking this button, the selected order will be 'auto-fulfilled' on your store, and the corresponding tracking number will also be sent to your store.
We hope you find this feature beneficial. Please send us a feedback after giving it a try! For any additional information, please check out this support page or feel free to reach us at hello@shipandco.com.
---
About Ship&co
Ship&co is a global shipping platform designed by and for e-commerce sellers. Created by the team behind Bento&co, who have been selling on Shopify since 2008, Ship&co provides a simple and easy-to-use web dashboard and shipping API. Ship&co helps online sellers ship packages faster by automatically syncing orders and creating shipping labels and invoices in minutes. With Ship&co, you can create shipping labels for FedEx, UPS, DHL, NinjaVan, Yamato, Sagawa, and more, with just two clicks to complete the process and mark your orders as shipped. For more information on Ship&co, visit shipandco.com or reach out to us via hello@shipandco.com !