We're exciting to announce new feature update, 'Multiple accounts for Japan domestic shipping', that is going to make your shipping process simpler than ever.
First of all, this update will allow you to:
Register multiple Kuroneko Biz Card accounts in Ship&co
Register multiple Sagawa Client Number in Ship&co
Keep reading to get all the details!
Multiple carrier accounts for Japan domestic shipping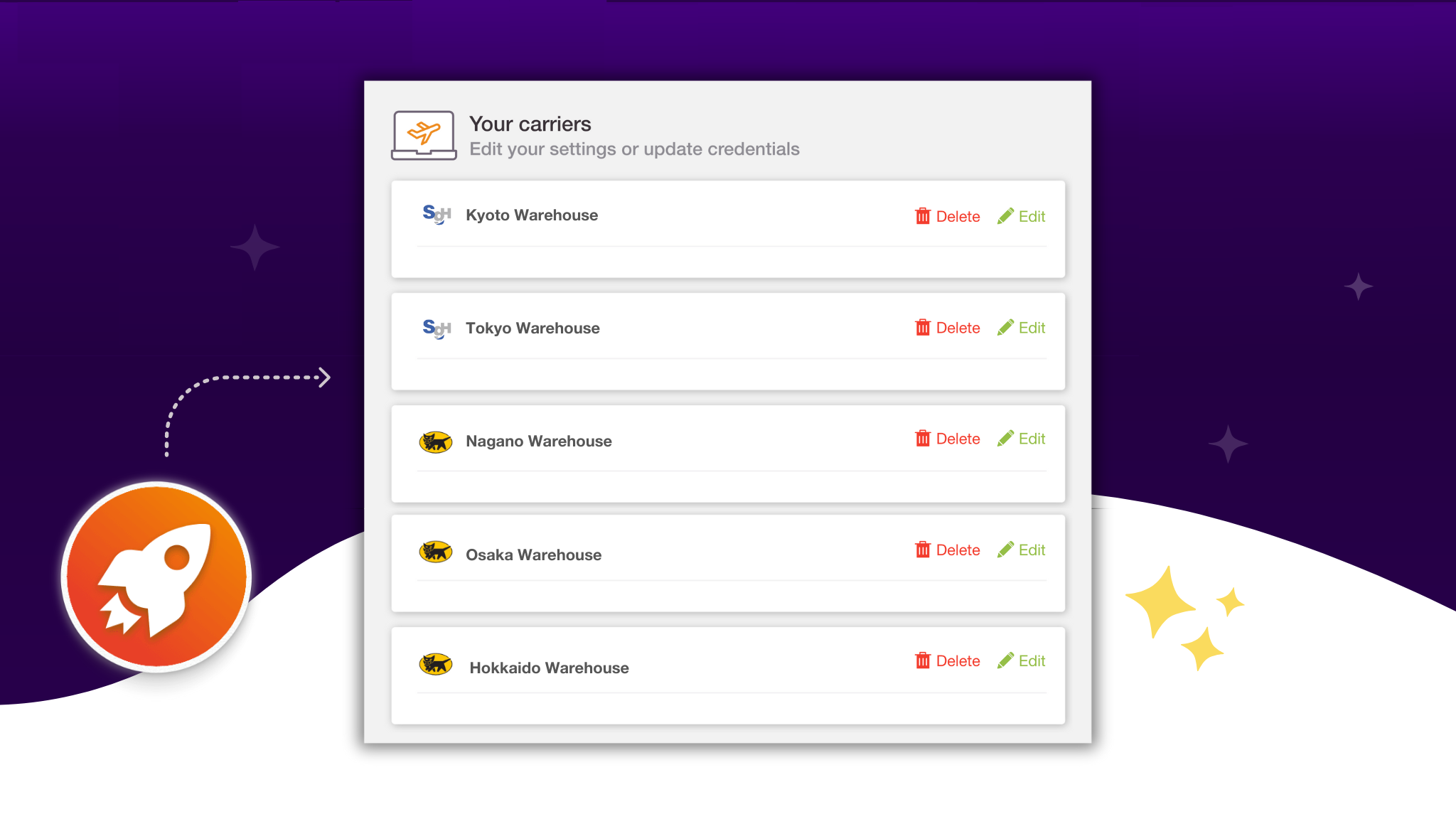 At Ship&co, you've been able to register multiple contract accounts for FedEx, DHL, and UPS. Moving forward, you can now do this not only for international shipping services but also for domestic carriers in Japan with Sagawa Express and Yamato Transport. This allows you to register up to 3 contract accounts, providing flexibility when creating the shipping labels.
Learn more about multiple carrier accounts for Japan domestic shipping here.
Recommended for Businesses Like Yours:
Companies that ship from multiple warehouses
Companies that want to centralize shipments with multiple Sagawa Express/Kuroneko Yamato accounts
And this is some latest updates we've made here at Ship&co!
---
About Ship&co
Ship&co is a global shipping platform designed by and for e-commerce sellers. Created by the team behind Bento&co, who have been selling on Shopify since 2008, Ship&co provides a simple and easy-to-use web dashboard and shipping API. Ship&co helps online sellers ship packages faster by automatically syncing orders and creating shipping labels and invoices in minutes. With Ship&co, you can create shipping labels for FedEx, UPS, DHL, NinjaVan, Yamato, Sagawa, and more, with just two clicks to complete the process and mark your orders as shipped. For more information on Ship&co, visit shipandco.com or reach out to us via hello@shipandco.com !