Using Shopify's new Graphql API, we have updated our integration with the most popular Ecommerce platform of all time!

We've kept the best features and added new functions on Ship&co to help our Shopify sellers as they ship both domestically and internationally. As a Shopify seller, here are the four main new features you'll be able to experience in Ship&co:


1. Fraud Analysis.

The fraud risk level of  orders measured by Shopify's fraud analysis is now displayed in Ship&Co. Users will now be able to see the fraud risk level of all Shopify orders in Ship&Co, allowing you to review possibly fraudulent orders before issuing invoices and shipping.



2. Discount Support.

With this new update, we've resolved previous issues with bugs in synchronizing Shopify discount information. Now, Ship&co can support both of Shopify's discount types (coupon code discount and automatic discount) and reflect discount details in the 'Ordered Items' section of 'Your orders' page.



3. Multiple Locations Support.

Ship&co now supports fulfillment for Shopify stores with multiple locations. If you've enabled and use multiple locations in your Shopify store, you can now fulfill orders automatically from Ship&co. Learn more about locations on Shopify here.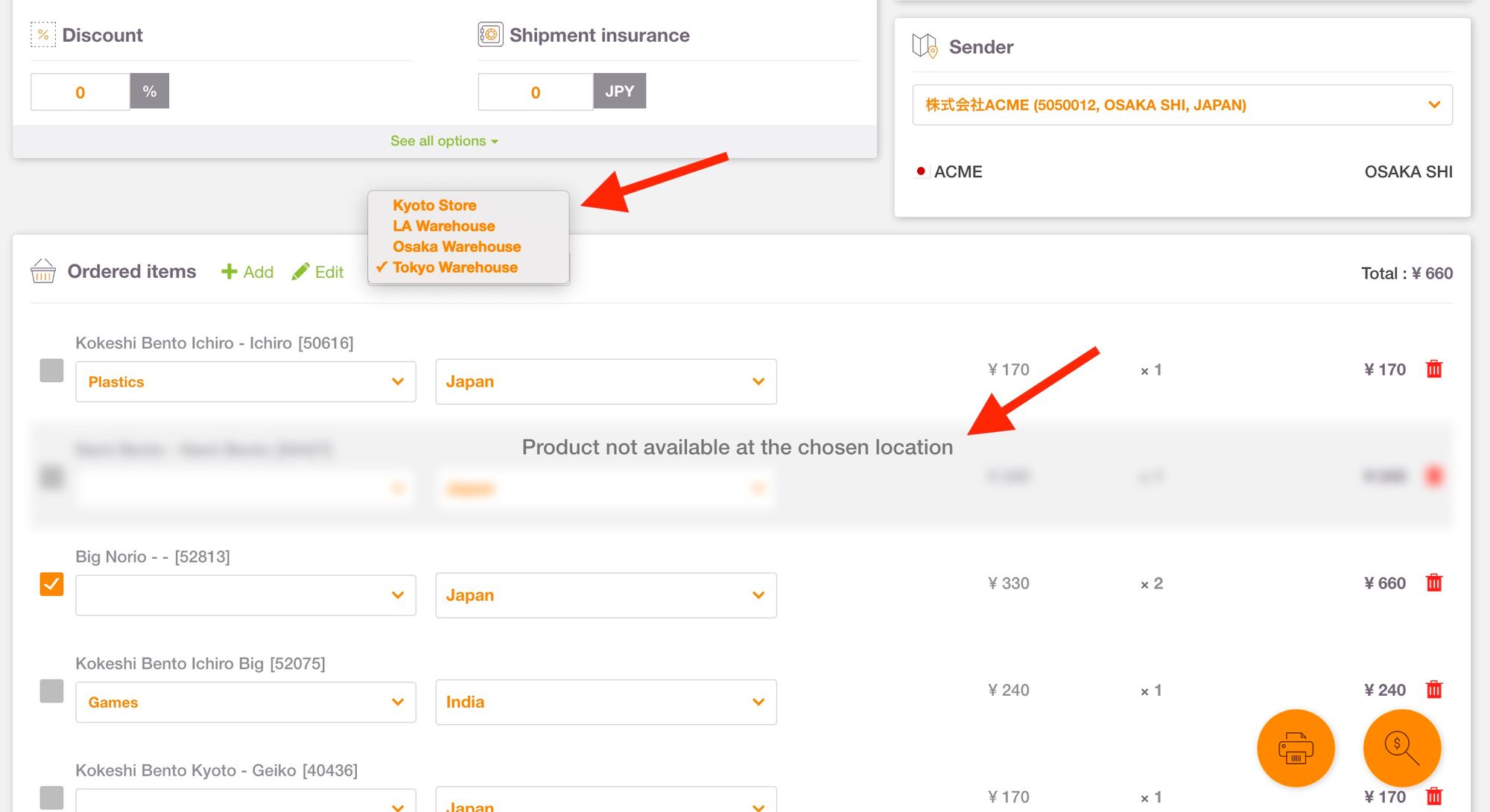 The locations set in Shopify will be reflected in your account's 'Ordered Items' section with your main location set as the default location. If there are multiple items in one order, and the order contains items not stocked in the location selected in Shopify, Ship&co will automatically handle this order as a partial fulfillment, sending out only the items stocked at the selected location.
Example: One unit each of Item A and item B is purchased. The inventory status is as follows:

[Item A]
Location 1 (Main): 0 in stock
Location 2: 3 in stock
[Item B]
Location 1 (Main): 2 in stock
Location 2: Not a stocked product
In this case, the default is to fulfill both items from the main location. The order will not be blocked, even though the inventory quantity of item A at location 1 will become negative.
If you purposely select shipping from location 2, item B cannot be sent from this location, so automatically an invoice for the shipment of item A only will be created. Only the item A order will be fulfilled and Item B will remain unshipped.


4. Sync Customs Information.

If you've inputted HS codes and COO (country or region of origin) of your products in Shopify, this information will now be reflected in Ship&co.
If you ship internationally this is a powerful feature and so if you have not yet entered this information for your products in Shopify, we recommend doing so. Learn more about COO and HS codes here.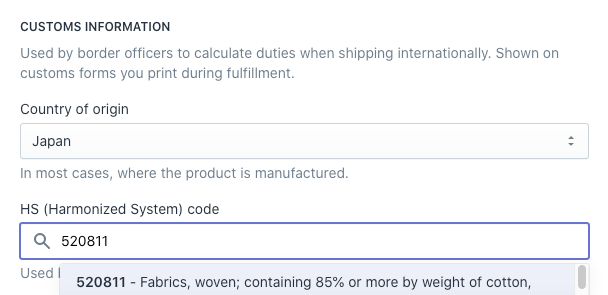 If you haven't entered these codes in Shopify, the default setting on  Ship&Co will be to use the information you've inputted into 'Product  Type', as before.

If you have any questions about these new features, check out our support page.
---
About Ship&co
Ship&co is a global shipping platform designed by and for e-commerce sellers. Created by the team behind Bento&co, who have been selling on Shopify since 2008, Ship&co provides a simple and easy-to-use web dashboard and shipping API. Ship&co helps online sellers ship packages faster by automatically syncing orders and creating shipping labels and invoices in minutes. With Ship&co, you can create shipping labels for FedEx, UPS, DHL, NinjaVan, Yamato, Sagawa, and more, with just two clicks to complete the process and mark your orders as shipped. For more information on Ship&co, visit shipandco.com or reach out to us via hello@shipandco.com !