Already set up your WooCommerce store and wondering how to simplify your order fulfillment and shipping process? Or perhaps you are still considering whether WooCommerce would be a good fit for your online business. In this post, we will explore how Ship&co can connect your WooCommerce store with global carriers like DHL, FedEx, and UPS to make your shipping process quicker and smoother.
WooCommerce is simply a Wordpress plugin that turns your Wordpress website into an online store, allowing you to sell digital and physical products, manage inventory and shipping, handle payments securely, and sort taxes instantly.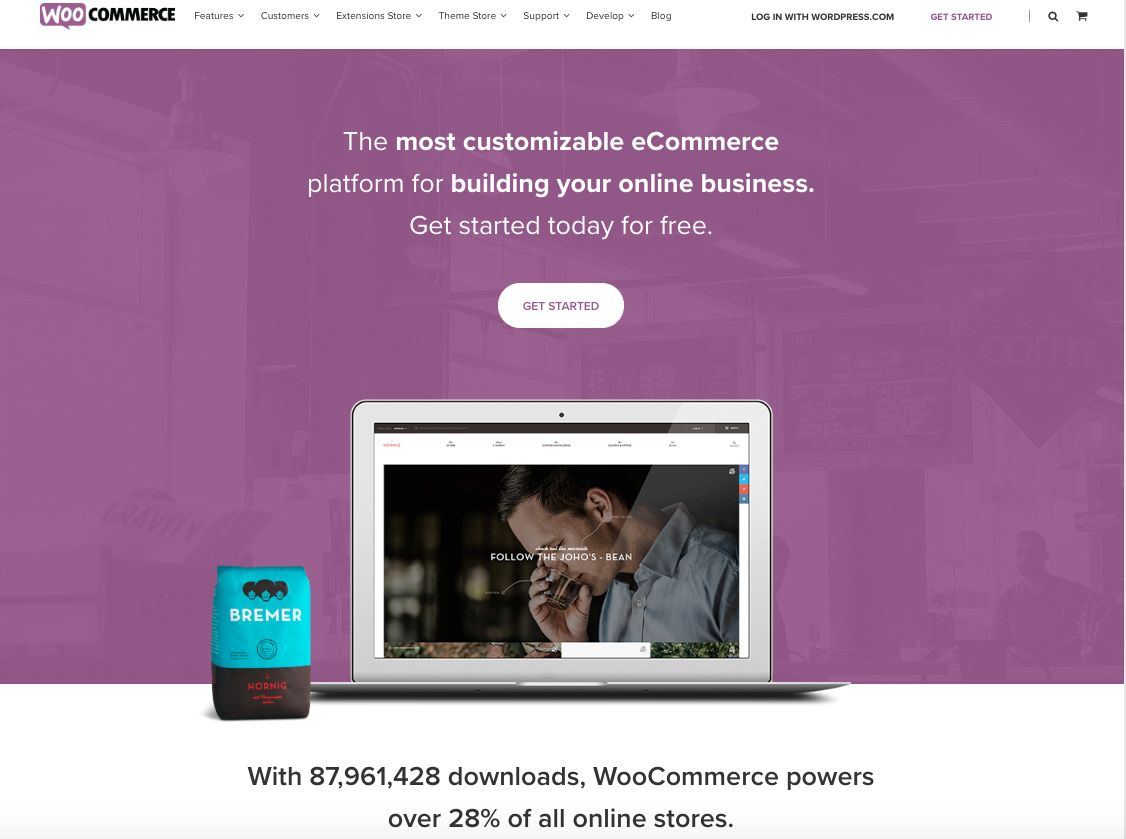 Setting up your WooCommerce Store
Not sure how to get started? It's simple. Just follow these four simple steps!
1) Purchase Wordpress hosting and a domain name
2) Download and install Wordpress
3) Install the WooCommerce plugin and configure the basics
4) Get a Wordpress theme that's compatible with WooCommerce to customize your store
Shipping with WooCommerce
WooCommerce offers shipping within the platform, allowing users to generate and print shipping labels straight from the WooCommerce dashboard. However, this is currently only limited to users who would like to ship with USPS.
Integrating your WooCommerce store with Ship&co
Ship&co lets you connect your WooCommerce store with other delivery carriers such as DHL, FedEx and UPS. Ship with your preferred delivery service provider at your contracted rates!
If you have a pre-existing contract with DHL, FedEx or UPS, simply integrate your WooCommerce store with your carrier account on your Ship&co dashboard. Do note that you will first have to generate an API key on your WooCommerce dashboard, then input it when you add your WooCommerce store to your Ship&co dashboard. For more information, please follow this link.
Ship&co is the easiest way to connect your WooCommerce store with international shipping carriers like DHL, FedEx and UPS. Sign up for a free trial today!
---
About Ship&co
Ship&co is a global shipping platform designed by and for e-commerce sellers. Created by the team behind Bento&co, who have been selling on Shopify since 2008, Ship&co provides a simple and easy-to-use web dashboard and shipping API. Ship&co helps online sellers ship packages faster by automatically syncing orders and creating shipping labels and invoices in minutes. With Ship&co, you can create shipping labels for FedEx, UPS, DHL, NinjaVan, Yamato, Sagawa, and more, with just two clicks to complete the process and mark your orders as shipped. For more information on Ship&co, visit shipandco.com or reach out to us via hello@shipandco.com !