The eCommerce industry in Japan is among the largest and fastest growing in the world. With revenue expecting to show an annual growth of 5.0% (CAGR 2020-2024) and user penetration at 72.9% in 2020, Japan is  currently the world's fourth largest eCommerce market behind China, the US, and the UK. Boasting a stable economy, well-developed logistics and telecoms infrastructure, high internet penetration, and a healthy consumer demand for quality products, it comes as no surprise that expanding into Japan is an attractive prospect for online businesses.
However, Japan is a challenging market to break into. There are many obstacles one has to overcome in order to reap the rewards of being a successful industry player. In this post, we bring you 5 tips for those who want to take the plunge and help you navigate the world of eCommerce in Japan.
1) Localize!
Japan has one of the lowest rates of cross-border shipping in the world. Just over 10% of Japanese consumers shop on foreign websites as compared to 54% of US consumers. A possible reason for this is the language and cultural barrier. With the percentage of native Japanese-English speakers hovering at less than 20% in Japan, bilingualism is the exception rather than the rule. It is therefore imperative that your online store is adequately translated and localized. Translation does not simply mean a literal translation from English to Japanese. One needs to take into account the nuances, tones, context and accuracy of the message being conveyed so that it will not sound awkward or impolite.
If you are planning to sell directly to Japanese customers through your own online store, do consider building a Japanese-designed website specifically to cater to your Japanese clientele. Japanese web design is very different from Western web design as their UI/UX preferences are vastly different. Japanese websites have a heavy use of text, busy layout, smaller graphics, clashing colors, cartoon motifs and use flash animation. A stark contrast to the minimalist design of most Western websites.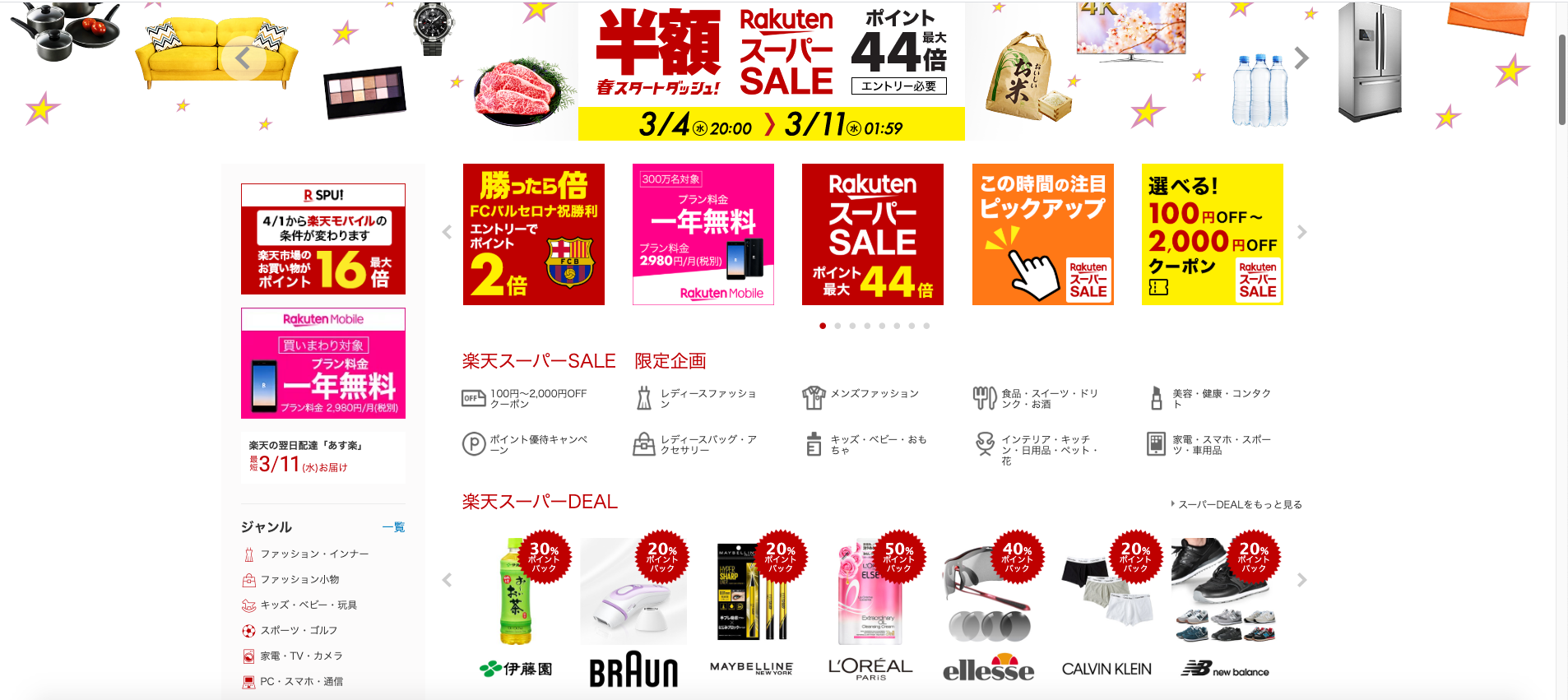 When making purchasing decisions, Japanese customers seek a high level of assurance. This means that detailed information and descriptions about the product such as size charts, color availability, or technical specifications along with pictures of the product should be clearly shown and accessible to the customer. They also rely heavily on peer reviews, so do ensure that you include this feature on your online store.
In the Japanese culture, the presentation of a gift is just as important as the gift itself. In short, packaging matters. The presentation of the product that your customer first sees when they open their package is very important. Pay careful attention to seemingly minute details like this as it would go a long way in appealing to your Japanese customers.
2) Prioritize Customer Service
Japan is famous for their exceptionally high standards of customer service, and online retailers are not exempt from this. Do ensure that you are able to provide reliable customer support in Japanese. Ensure that your Japanese customers can reach you via phone or email, as this helps to build their trust in your company, a very important factor for success in Japanese eCommerce.
Japanese enjoy loyalty programs and earning points through their purchases. Incorporating a rewards system for your online store is a good way to incentivize loyalty as it would engage new customers while encouraging return customers. After all, it has been shown that Japanese customers are more likely to buy from online shopping platforms with rewarding loyalty programs.
3) Payment Methods in Japan
Methods of payment is another important factor to consider for those who are starting to sell online in Japan. Although credit and debit card transactions account for 66% of online payments, cash-on-delivery (COD) or paying at convenience stores (konbini) is common practice in Japan as not everyone has access to a bank account or a credit card. This is particularly important if your target demographic includes teenagers or individuals living in less urbanized areas.
Consider implementing the same payment methods available on traditional Japanese websites as failing to set up the appropriate payment options could lead to abandoned shopping carts and the loss of customers.
4) Fast Shipping Times
The infrastructure in Japan supports an extremely efficient delivery system, with same-day or next-day deliveries being commonplace in Japan. It is not uncommon to see delivery personnel on various modes of transport dispatching parcels late into the night. Therefore, Japanese customers are very accustomed to short delivery times.
If you are considering doing cross-border shipping into Japan, it is imperative that you manage these expectations well. Even if you are unable to offer next-day deliveries, ensure that you explicitly state delivery lead times and that these are met.
5) The Value of Online Marketplaces
The three biggest eCommerce sites in Japan are, Rakuten, Amazon Japan and Yahoo Shopping . If you are new to Japanese eCommerce, starting off with selling on one of these platforms could be beneficial. It would help to ease the market entry process, and also give assurance to risk-adverse Japanese consumers that your brand is legitimate.
Alternatively, if you would rather have more control over your branding, you could consider a hosted eCommerce service such as Base. Touted to be Japan's answer to Shopify, Base is a Tokyo-based eCommerce platform provider with currently over 300,000 active online stores.
Ship&co integrates with Base, Rakuten, Amazon Japan and Yahoo Shopping to bring Japan and the rest of the world closer. Use the Ship&co platform to connect your online store with Japanese domestic delivery carriers such as Yamato, Sagawa and Japan Post and reach more customers. Extend your global reach while saving both time and money with Ship&co today.
---
About Ship&co
Ship&co is a global shipping platform designed by and for e-commerce sellers. Created by the team behind Bento&co, who have been selling on Shopify since 2008, Ship&co provides a simple and easy-to-use web dashboard and shipping API. Ship&co helps online sellers ship packages faster by automatically syncing orders and creating shipping labels and invoices in minutes. With Ship&co, you can create shipping labels for FedEx, UPS, DHL, NinjaVan, Yamato, Sagawa, and more, with just two clicks to complete the process and mark your orders as shipped. For more information on Ship&co, visit shipandco.com or reach out to us via hello@shipandco.com !