Bringing the charm of Japanese Stationery worldwide, The Stationery Selection has brought the cool stationery from Japan to all corners of the world. Mitsuko Nishitani and her brother in law, Kotaro Nishitani, have been providing the monthly subscription box to overseas customers for over 5 years.
I try my best to support smaller stationery companies and include their items in the boxes when I can.  Many of these smaller companies have been in the business for decades and are truly passionate about their craft and their product.  It is a great honor to be able to share these gems with friends all around the world. (The Stationery Selection: About us by Mitsuko Nishitani)
In a world where we are surrounded by technology, The Stationery Selection's owners believe it is important to slow down and appreciate life by putting pen to paper and writing. Located in Tokyo, they carefully curate quality stationery items in hopes to instill some analogue back into our daily lives.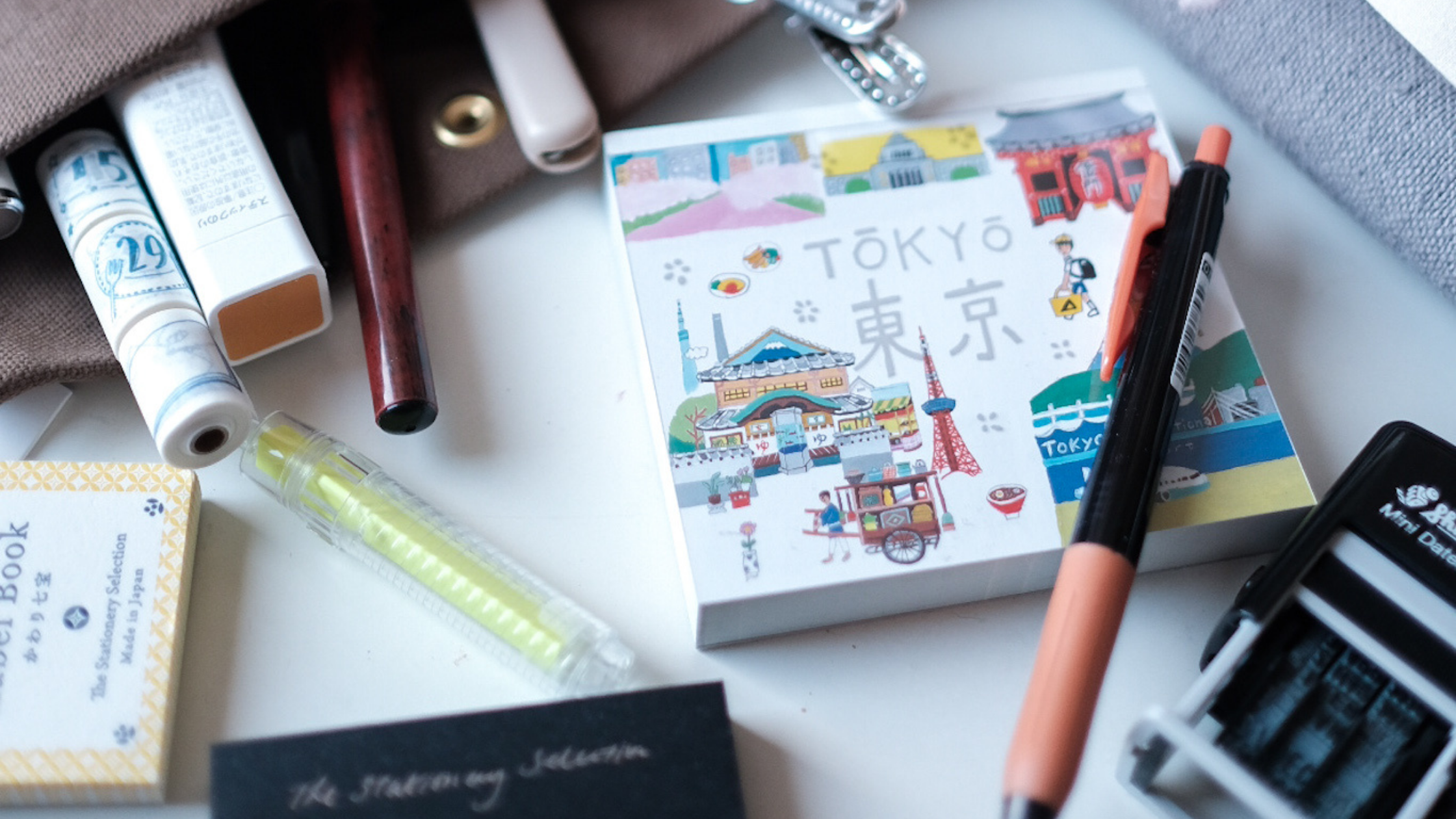 The Founding Story
When first moving to Japan, from Canada, Mitsuko felt that the stationery and miscellaneous goods that were offered in the shops in North America were very different from the shops here in Japan.
From there, Mitsuko started to share these quality goods and often heard requests from viewers of her Youtube channel (MyLifeMits). She shared stationery finds in videos and people often commented how difficult it was to find something where they were located.
Mitsuko recognized an opportunity to bring this unique stationery internationally. Subscription boxes have been around for quite some time, but at that time, she was not aware of stationery boxes offering quality stationery goods from Japan. So, Mitsuko decided to take the leap, with the support of her family, and created a stationery subscription box offering quality analogue items through Shopify.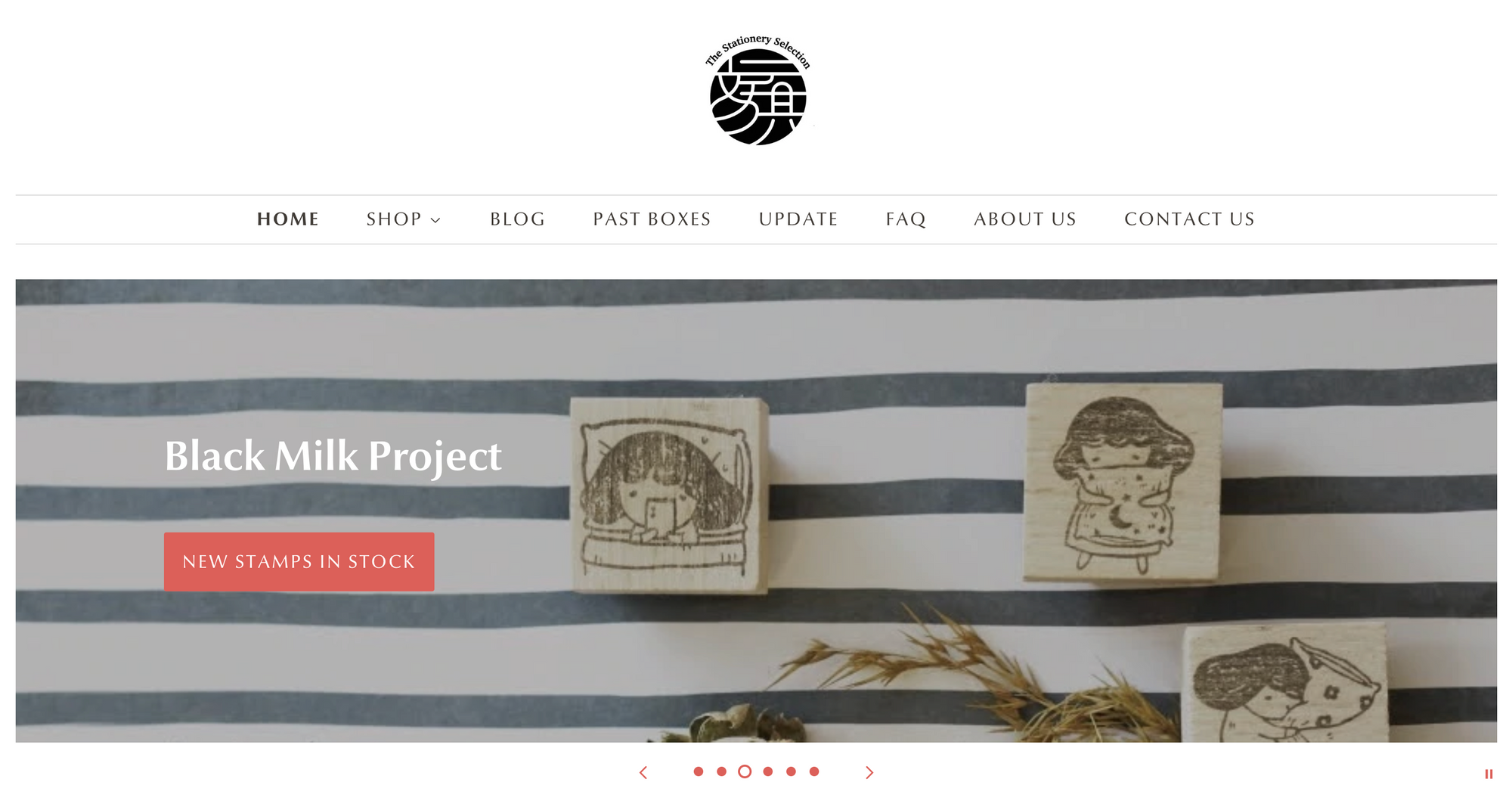 And yes, Mitsuko's thought was right.
The Stationery Selection store has now been shipping to many destinations including the United States, Canada, United Kingdom, Europe, Australia, and even as far as South Africa.
A Time-Consuming Shipping Operation
The Stationery Selection relies a lot on their carrier, FedEx, in order to ensure the best shopping experience from purchase to delivery by bringing the stationery subscription box to their customers' hand fast.
However, as The Stationery Selection continues to grow, they have been facing troubles on shipping.
They realized the manual repetitive tasks to prepare shipping labels on the FedEx website were eating their time. Not just that, they also found figuring out the size and the costs of shipping, with regards to the package weight and shipping country, was their big problem.
The Stationery Selection knew they needed a shipping solution to overcome these shipping troubles to ensure the effective operation of their online store.
Luckily Ship&co offered just what they needed.
"Ship&co allows us to handle shipping with FedEx, DHL and JapanPost International from one simple application. We do not need to log into each individual web page and create a label manually. It is also connected to our orders on Shopify, which makes it seamless and easy to use." Kotaro explained.
Better Shipping Operation = Save time
The seamless integration of Shopify and Ship&co lead to a better shipping operation.
Process to prepare the shipping documents has never been this fast. Unfulfilled Shopify orders are automatically synced to Ship&co, allowing them to generate shipping labels within a few seconds.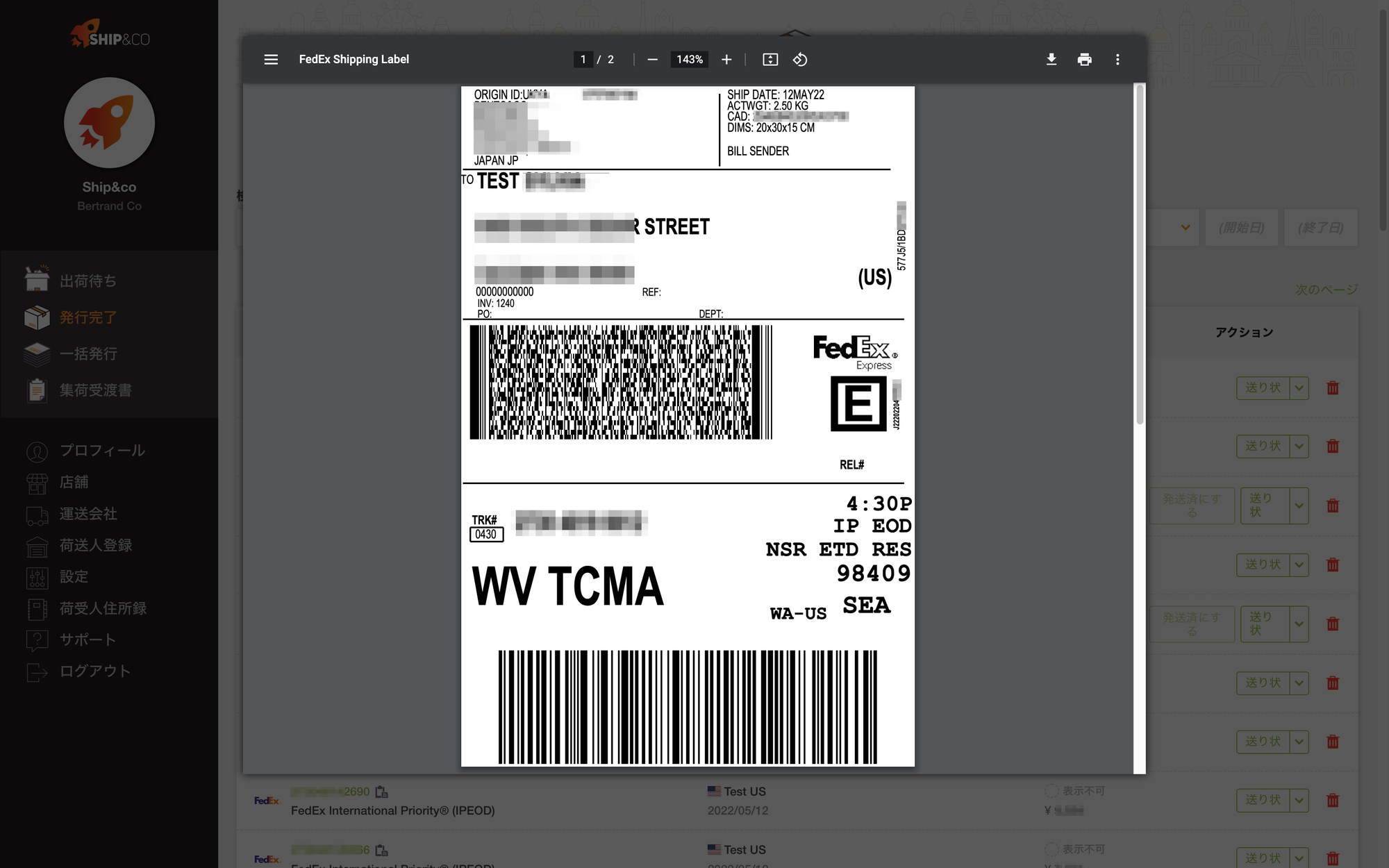 The Stationery Selection can register the frequently used packages in the settings, making it easy to ship out multiple orders that are of the same size and weight.
"Ship&co is a perfect fit for us. The user interface is very simple and easy to set up. We have also been impressed with the Ship&co support team. To be honest, compared to where we started and how we improved the shipping operation, the current process has saved us a lot of time. Ship&co has now been an absolutely essential part of our Shopify store operation."
Apart from that, "As the shipping fee continues to rise, we can still make international shipments without concerns because Ship&co shows us the real-time shipping rate for each of our shipments based on our contract with FedEx and DHL.", said Kotaro.
Shipping easier using Ship&co
Ship&co powers The Stationery Selection's shipping operation and helps increase the speed to fulfill Shopify orders and develop a smooth international shipping process. The shipping process has now been easier than ever!
"We may not have much specialized knowledge on shipping, but through the technology provided by Ship&co, we are now confident that we have the know-how to ship overseas." Kotaro concluded.
---
Effortless shipping management for global e-commerce
Ship&co is an easy-to-integrate shipping management platform that helps sync orders, track shipments, and generate labels and invoices in a matter of minutes. From a single dashboard, you can manage a shipping of multiple stores via multiple shipping carriers and fulfill the order faster. Start automate shipping flow today with the easier integration ever from Ship&co.
Any doubts? Visit shipandco.com or reach out to us at hello@shipandco.com and we'll give you the answer!