Link is a Japanese brand that specializes in producing contemporary furoshiki textiles. Going beyond the traditional use of furoshiki, Link has transformed this traditional cloth into functional bags and stylish scarves through innovative design collaborations with overseas designers. They brought fresh and unique value to the world of furoshiki design, captivating customers worldwide with their exceptional products.
Link chose Ship&co to manage shipping for both Etsy and Shopify stores. In this article, we will walk you through the story of Link Collective brand and why they started using Ship&co.
How Link Started
Kyoko, the founder of Link, brings a decade of experience from the retail industry to her venture. With a passion for promoting Japanese-made products globally, Kyoko sought to modernize traditional Japanese products for international markets.
To bring her vision to life, she collaborated with a British graphic designer who had lived in Japan for six years. While the designer created the unique designs, Kyoko handled sales and marketing. Link Collective debuted on Etsy in 2011 and later expanded its operations to include a Shopify store.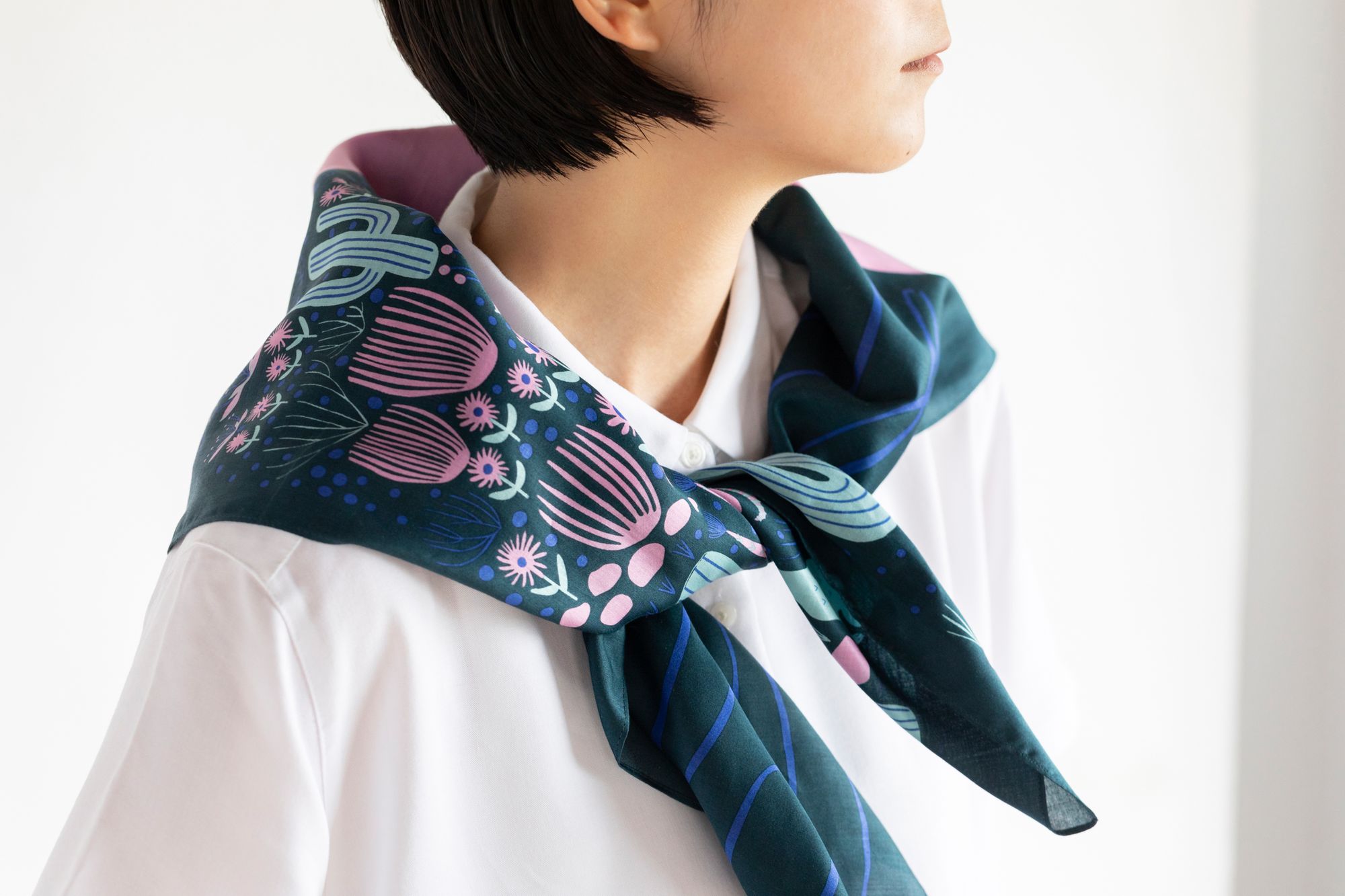 Initially, Link began by experimenting with two types of products, with a primary focus on promoting the use of furoshiki through social media platforms like Pinterest. At the time, furoshiki was relatively uncommon, but within a few months, they started receiving numerous orders.
Currently, Link collaborates with six to seven international designers and primarily conducts business-to-consumer (B2C) sales through Etsy and Shopify. With a strong base of repeat customers, they also distribute their products to several stores domestically and internationally. The brand's main markets are the US and Europe, with significant sales in Asia, particularly in Hong Kong and Singapore.
How Link uses Etsy and Shopify to strengthen their brand
Kyoko distinguishes between Etsy and Shopify based on their customer base. Etsy serves as a hub for discovering new and unknown customers. It is highly effective in acquiring new customers and attracting visitors to sellers' shops. The platform makes it easy to receive favorites and reviews from loyal fans, boosting seller credibility.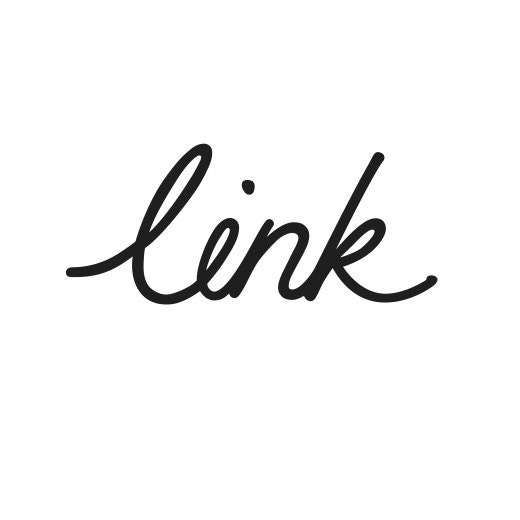 On the other hand, Shopify acts as a digital business card. It is ideal for retaining loyal customers who already follow the brand and have made previous purchases. Link connects their Shopify store with Instagram in order to attract customers who are already familiar with the brand.
One of Etsy's notable features is its emphasis on high-quality product photos and content. The platform offers valuable lessons and resources to help sellers enhance their listings and optimize their content strategy, following Etsy's "golden rule" for success. By prioritizing product presentation, sellers can gain a competitive edge and thrive in their business. Link applies this rule for their Shopify product presentation too.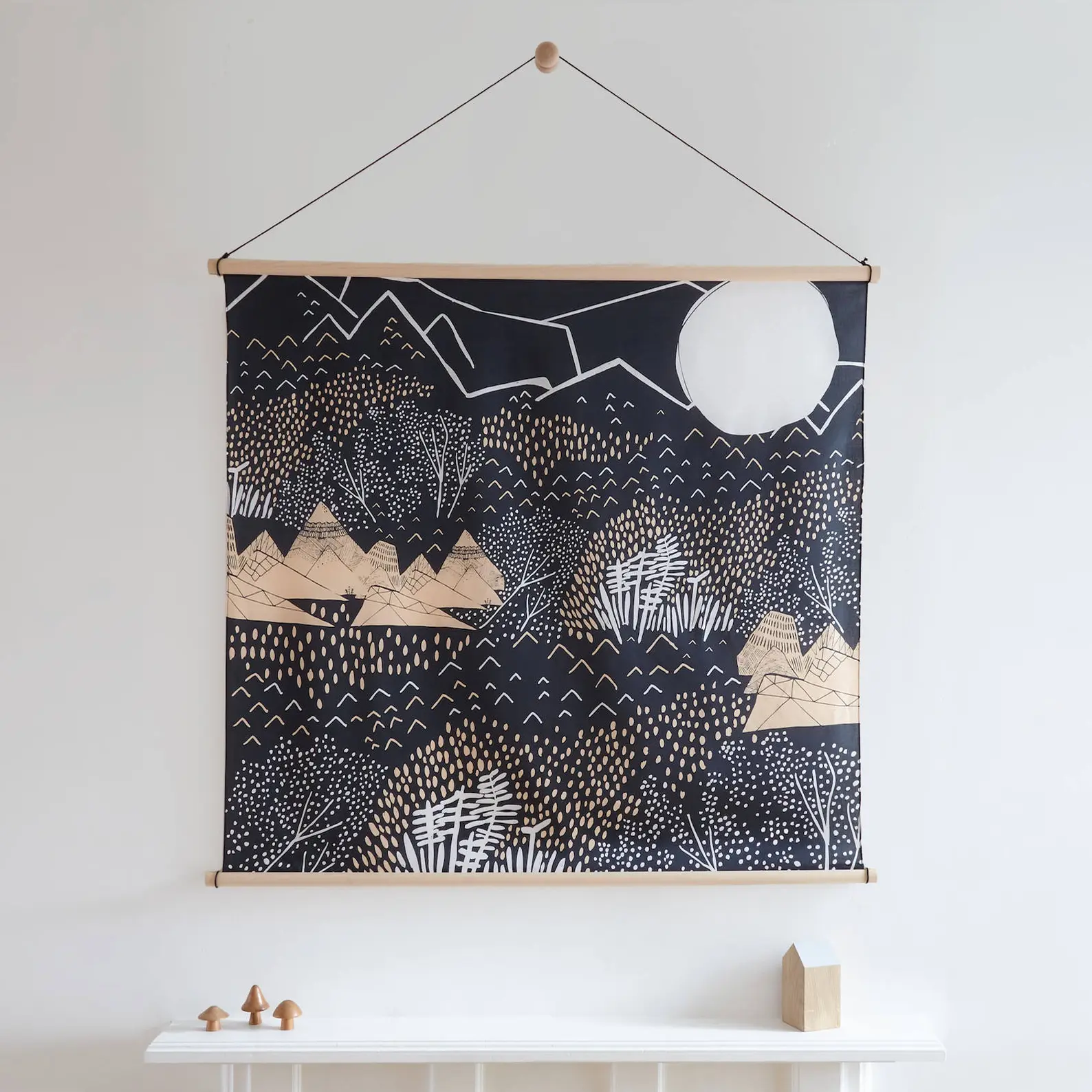 Another crucial aspect of gaining visibility on Etsy is increasing the number of products in a shop. Etsy's algorithm favors shops with a wider range of products, making it essential for sellers to invest in outsourcing product photography and creating individual product pages. Despite the investment of time and money, the payoff in terms of increased orders is often worth it for sellers looking to maximize their sales potential on Etsy.
Challenge
While selling furoshiki products on both Etsy and Shopify, Kyoko and her team, dissatisfied with Japan Post's web shipping services. She recognised the shipping process was often frustrating for her teams, especially when they were starting to accept both orders from Etsy and Shopify. It was difficult to consolidate orders with the official shipping tool provided by Japan Post. The UI wasn't user-friendly and they needed to create shipping labels and fulfill orders in ecommerce stores, manually.
She firstly searched for popular overseas solutions but none of them worked well for shipping internationally from Japan or integrated with Japan Post International, so Kyoto was searching for alternatives in Japan.
Solution
Link turned to Ship&co for their shipping needs.
At first, Kyoko discovered Ship&co through online research and recognized its trustworthiness as it was developed by an experienced e-commerce entrepreneur and used by several well-known brands.
"Ship&co is incredibly user-friendly, offering a multitude of features to streamline the shipping process. Among these features, I found the shipping rate comparison tool to be particularly valuable. It allows me to easily compare shipping rates from different carriers and select the most cost-effective and expedited option. Additionally, Ship&co keeps me updated on international postal service suspensions. This ensures that I am aware of any limitations before creating a shipping label, helping me avoid costly shipping mistakes," explained Kyoko.
Results
The use of Ship&co makes the shipping process easier than ever. It automatically syncs both Shopify and Etsy orders into one single interface, enabling Link team to manage shipment faster. With a multi-carrier shipping feature, Link was also able to easily ship with FedEx Express when Japan Post International shipping service was suspended during the COVID-19 outbreak.
Ship&co enabled them to handle shipping without relying on a warehouse system, making it an excellent option for brands and small to medium-sized e-commerce businesses.
Kyoko and her team at Link have successfully minimized the work required to ship ecommerce orders. Daily operations have been simplified to the extent that they can now manage it within less time.
Tips for Smooth International Shipping
Last but not least, we asked Kyoto from Link, to share some advice for those looking to start their own international shipping business. Here are three key points to keep in mind:
1. Be efficient: Plan your process flow in advance
Efficient international shipping requires careful planning and proactive action. Review your shipping process and consider improvements to eliminate unnecessary steps. For example, start processing shipments as soon as orders come in, and practice effective time management.
2. Overcome the fear of international shipping and think of it like domestic shipping
Many people still have concerns about international shipping, but in reality, the process can be similar to domestic shipping. By obtaining accurate information and understanding the laws and regulations of the destination country, you can confidently conduct international shipping. Conduct thorough research in advance and ensure you have accurate information.
3. Stay updated with the latest information on customs duties and other regulations
International shipping may be subject to customs duties and other taxes or regulations. As these regulations can change frequently, it's important to stay updated with the latest information. Check official websites and government agencies for relevant information, accurately calculate customs duties and taxes, and complete the necessary procedures. Precision is crucial when calculating customs duties, so gather information carefully.
While international shipping may seem daunting for first-timers, with efficient processes and accurate information, it can be done smoothly. Approach it with the same mindset as domestic shipping and stay informed with the latest updates.
Conclusion
And that's the story of Link Collective. We discussed various points such as the reasons why Link started its business and why they chose Ship&co. We hope that this information can be helpful for those who are starting or expanding their own business.
---
Effortless shipping management for global e-commerce
Ship&co is an easy-to-integrate shipping management platform that helps sync orders, track shipments, and generate labels and invoices in a matter of minutes. From a single dashboard, you can manage a shipping of multiple stores via multiple shipping carriers and fulfill the order faster. Start automating shipping flow today with the easiest integration ever from Ship&co.
Any doubts? Visit shipandco.com or reach out to us at hello@shipandco.com and we'll give you the answer!