Excited news - you can now ship your DHL shipment with a Direct Signature Required (DSR) option, using Ship&co.
In this article, we will guide you through all you need to know about this latest feature update from Ship&co.
What is DHL Direct Signature Required (DSR) option?
The Direct Signature Required (DSR) service is an optional service offered by DHL Express. It's recommended for shippers who send high-value shipments or those who wish to ensure delivery confirmation with a signature when using DHL Express. Upon receipt, either the consignee or a designated representative must provide a direct signature.
DSR delivery is only made to the address specified on the shipping label. Rerouting DSR shipments, placing them in post boxes, or leaving them with neighbors is not permissible. The consignee has the authority to arrange an alternative delivery time at the same address or retrieve the shipment from a DHL-owned service point.
Note: This service requires shipper an additional charge. For shipment from the United States, there will be an additional cost of $6.35 USD per shipment.
Ship&co's Update on DHL Direct Signature Required (DSR)
Next, we will share with you how this feature works.
When you want to ensure your package is securely delivered, you can request DHL to obtain a signature from the recipient or an authorized representative at the delivery address by choosing the DSR delivery option. From now on, you can directly assign this option to your shipment within Ship&co.
As previously mentioned, this is an extra paid service. You will find the specific details of the additional charge required to use the "Direct Signature Required" service from Ship&co shipping rate comparison screen:

The DHL shipping label created with DSR will include the notation "DSR" as shown below: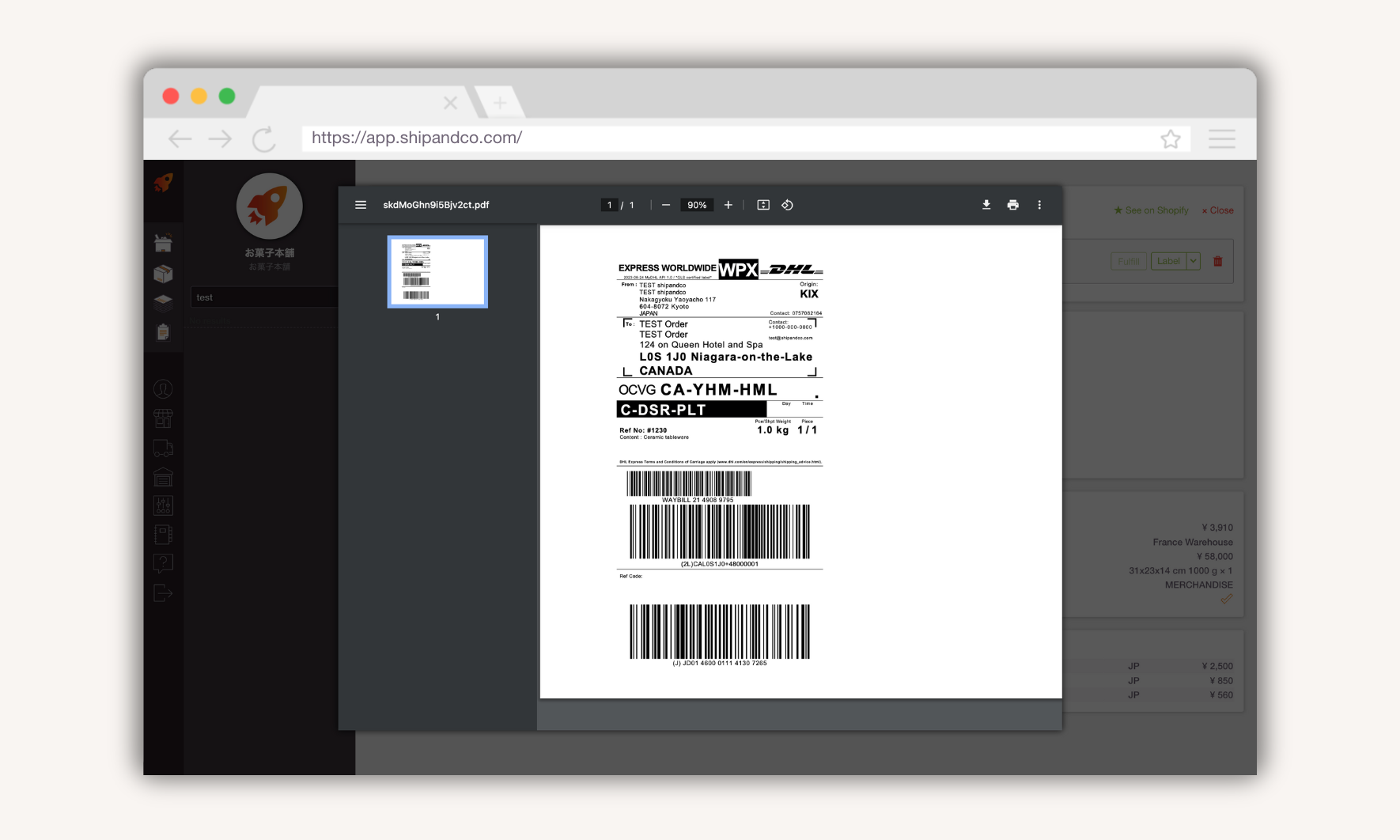 ⚠️ Warning: DHL shippers who enable the following settings ON
・Ask for a signature on delivery by default
If you turn the signature on delivery setting as ON in Ship&co Settings page, it means that all of your shipments will be by default, required an actual signature upon delivery. If you do not wish to pay for additional charge for Direct Signature Required (DSR) service, follow these steps to adjust your settings:
Go to Settings page.
In General preferences section, click Edit.
Uncheck 'Ask for a signature on delivery by default' option and click Submit.
After making this adjustment, the Direct Signature Required (DSR) option will not be added in your DHL shipments.
---
About Ship&co
Ship&co is a global shipping platform designed by and for e-commerce sellers. Created by the team behind Bento&co, who have been selling on Shopify since 2008, Ship&co provides a simple and easy-to-use web dashboard and shipping API. Ship&co helps online sellers ship packages faster by automatically syncing orders and creating shipping labels and invoices in minutes. With Ship&co, you can create shipping labels for FedEx, UPS, DHL, NinjaVan, Yamato, Sagawa, and more, with just two clicks to complete the process and mark your orders as shipped. For more information on Ship&co, visit shipandco.com or reach out to us via hello@shipandco.com !