New features have landed on the Ship&co API! We have added sub-user and carrier-specific sample request functions on our interface to serve our customers better.
Sub-user function
The sub-user function is available to users with regular accounts on the Ship&co API. It allows sub-users to call APIs with their own tokens, and register separate billing codes, thus creating a way to segment and manage data effectively. There is no limit to the number sub-user accounts that can be added.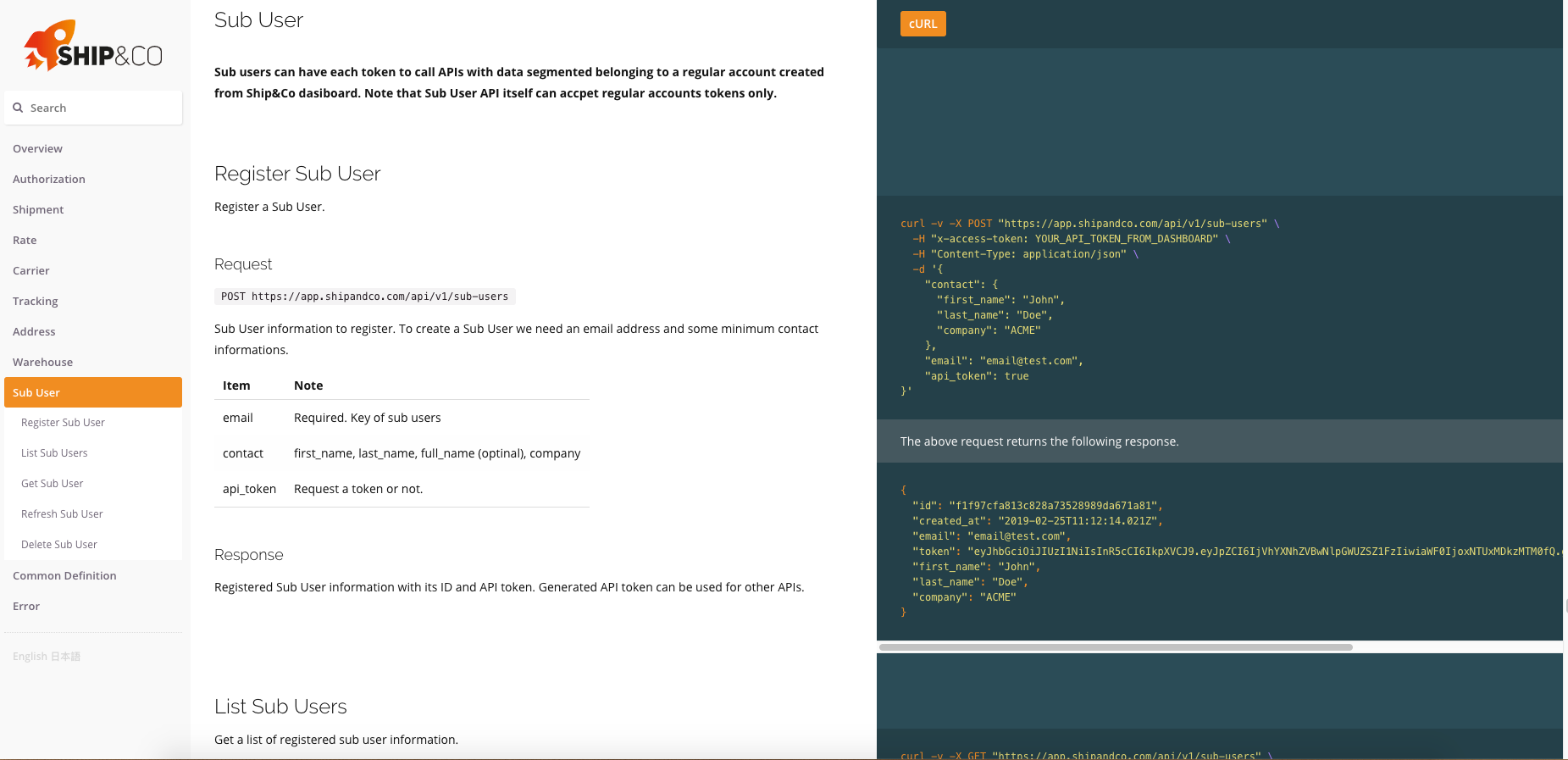 Carrier-specific sample requests
Users can now generate shipping labels from different carriers on the API. The sample codes for both domestic carriers, Yamato Transport, Sagawa Express, Yu-Pack/Yu-packet and international carriers DHL, UPS, and Japan Post EMS can be found here.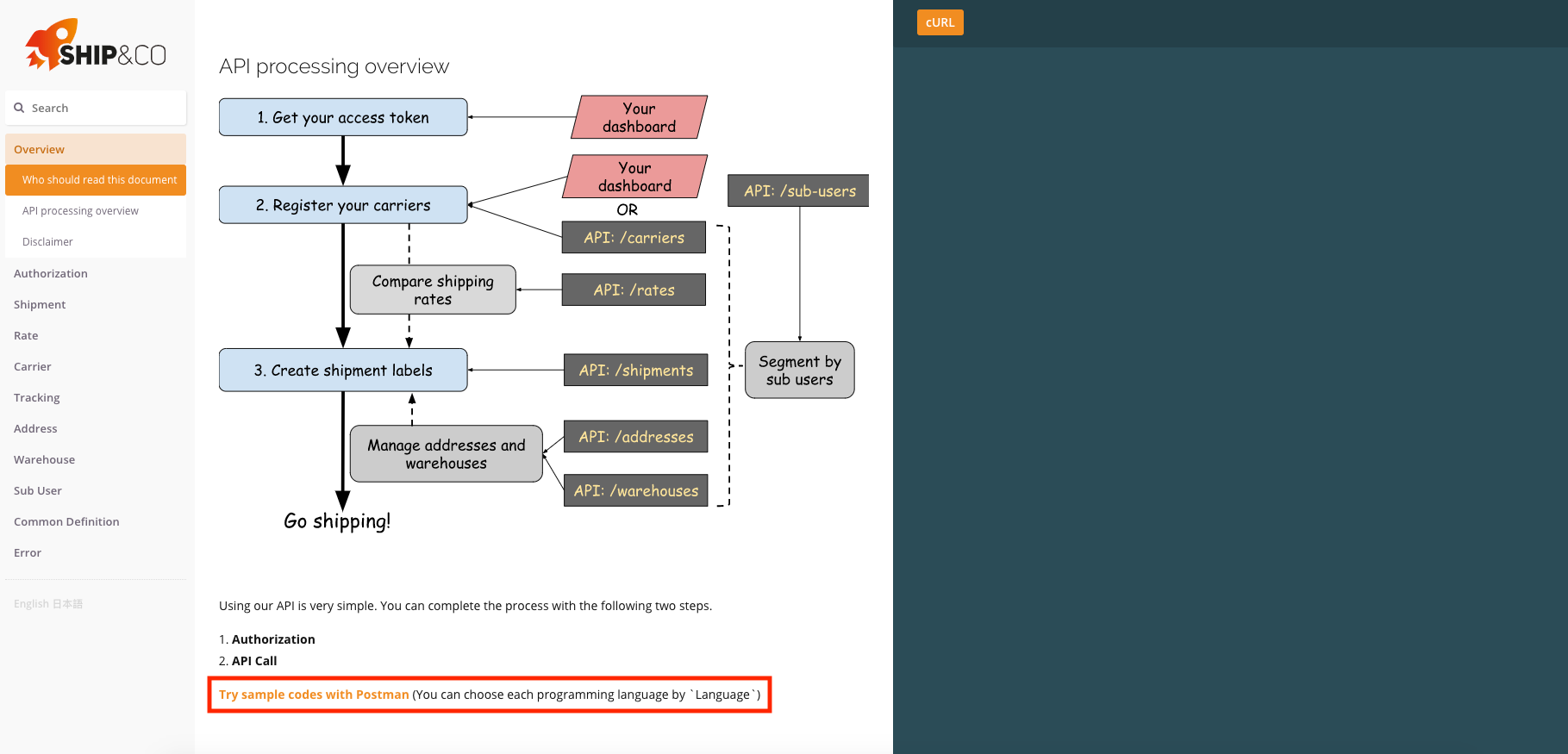 In addition to API development, Ship&co also supports global e-commerce. Please feel free to contact us at hello@shipandco.com for any enquiries.