When creating a shipment in Ship&co using one of the Japanese carriers (Sagawa, Yamato, JapanPost or Seino), Ship&co will automatically create a delivery note. You can then print both shipping labels and the delivery note (納品書) from Ship&co shipment page.
But if you don't use Ship&co (... not yet?...because you should!), or if depending on your fulfillment flow, you want to print the delivery note in Japanese directly inside your Shopify admin, here is what you need to do:
1. Install the App Order Printer (free) from the Shopify App store.
This app is published by Shopify and it's free, so you know it's good.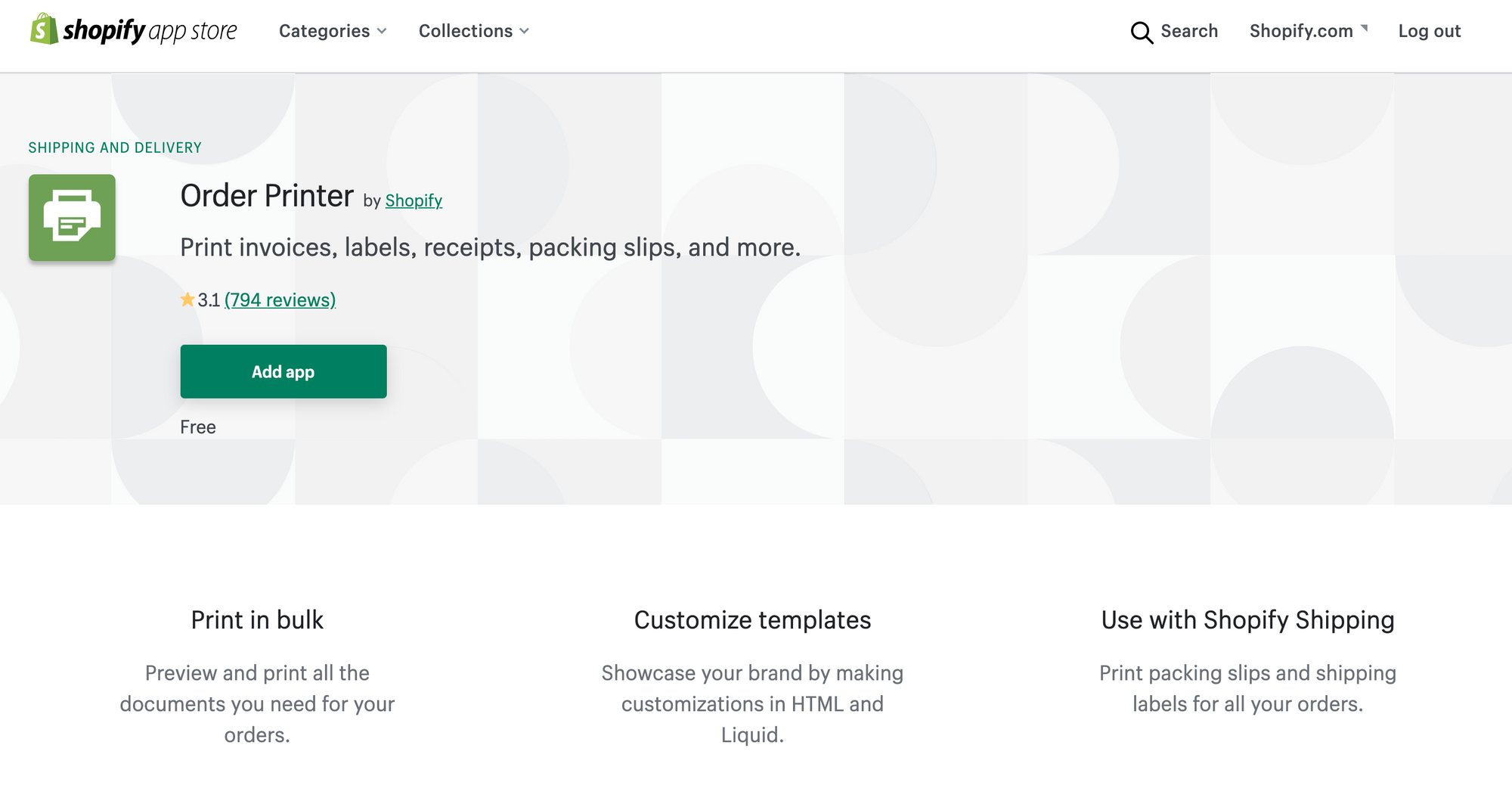 2. Click on "manage template" in Order Printer and then, "add template".

3. Give a name to your template, something like "Delivery Note 納品書"
And inside the code area, copy the template you can get from the link below:

Order Printerの納品書テンプレート by Ship&co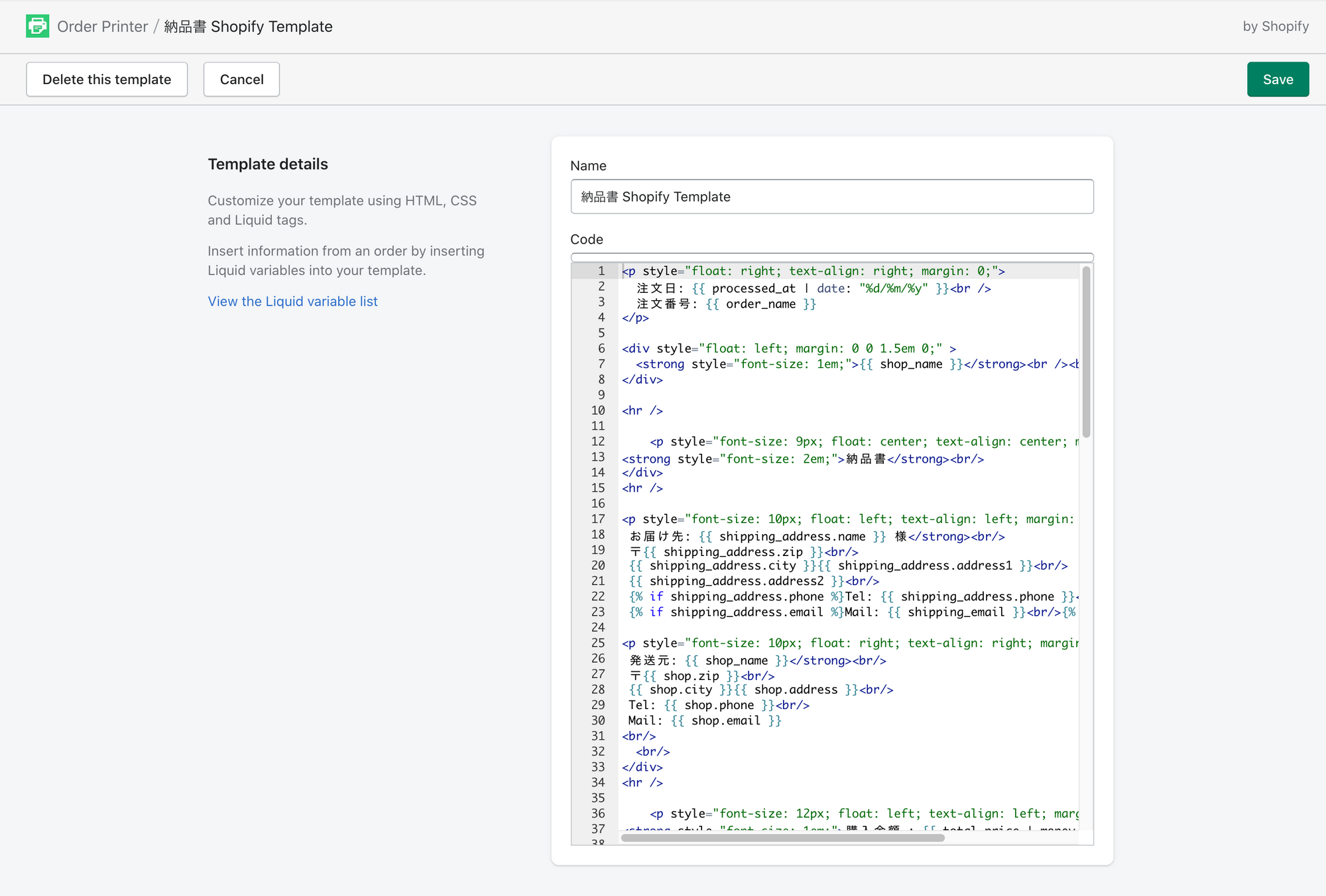 4. Now, you can print Delivery Notes - Nohinsho - for your orders to be shipped within Japan easily.
You can do so from each order page or in bulk from the orders list: select your orders, then click on "more actions" and "print with Order Printer". Done!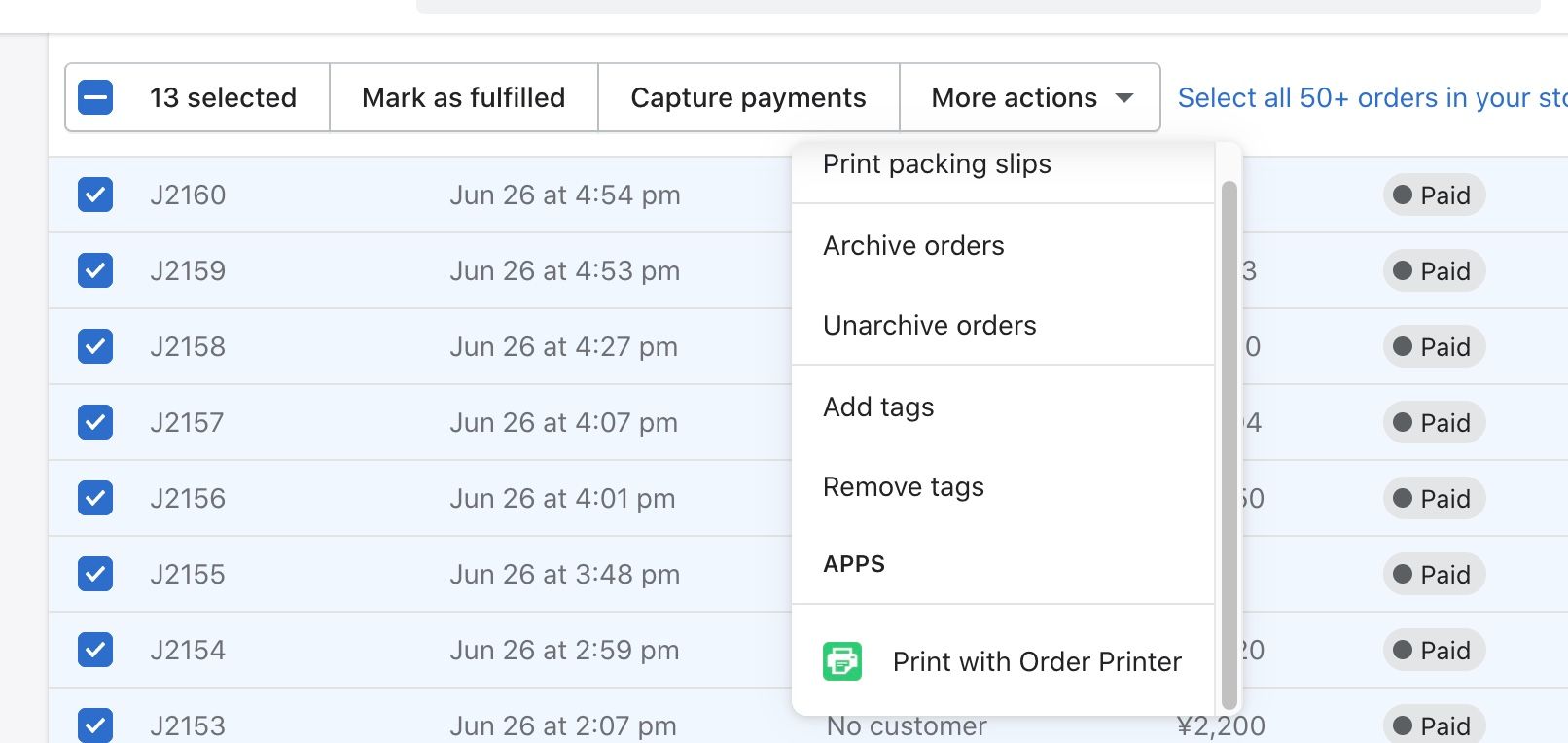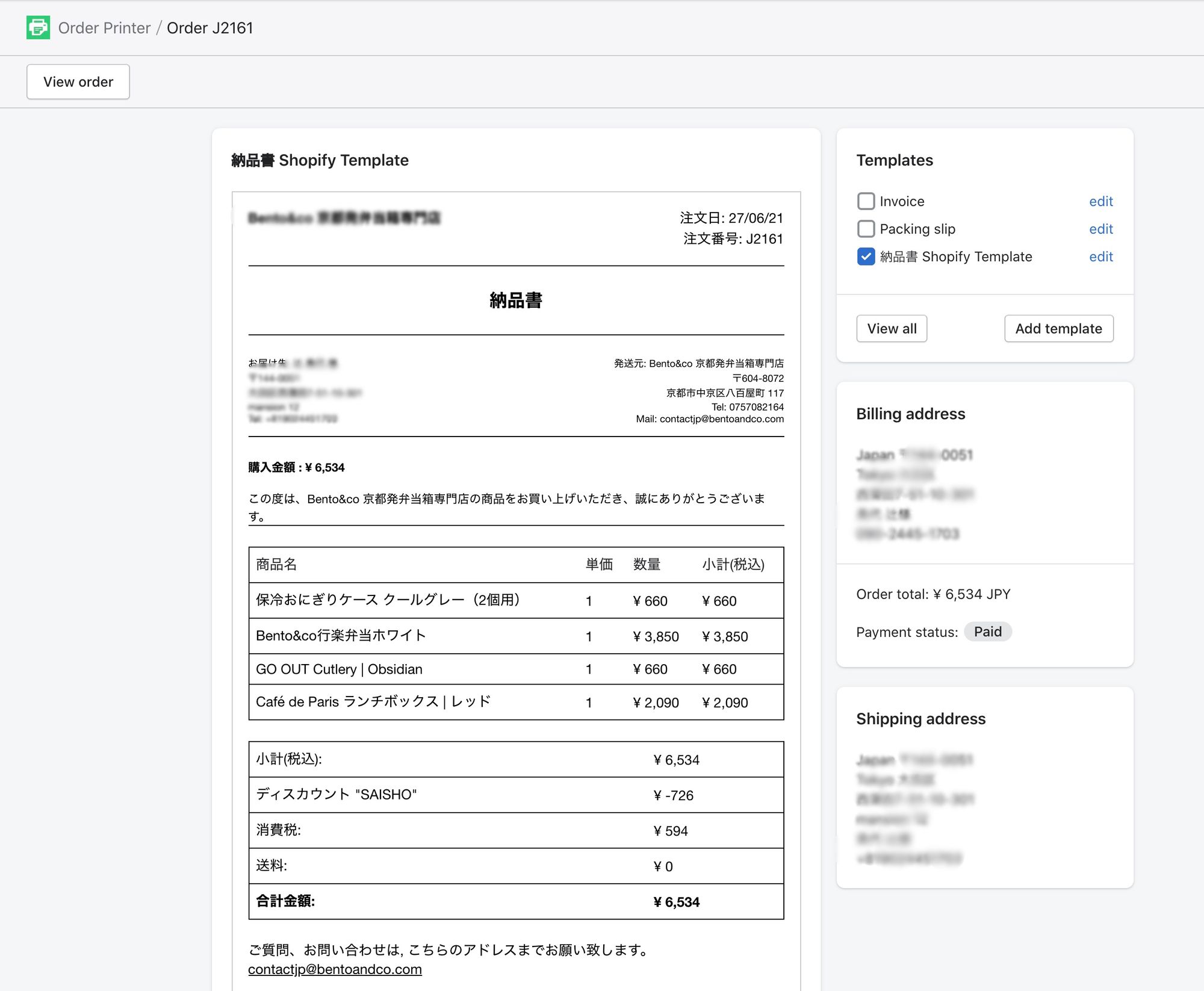 Ship&co is providing this Order Printer template free of charge.
This template might not be the perfect one for your orders. We take no responsibility or liability for any problems resulting of it.

Not yet on Shopify? Create your Shopify Store today!
Not yet on Ship&co? Create an account, it takes only 10 minutes before printing shipping labels. No credit card needed. 14 days free trial.
---
About Ship&co
Ship&co is a global shipping platform designed by and for e-commerce sellers. Created by the team behind Bento&co, who have been selling on Shopify since 2008, Ship&co provides a simple and easy-to-use web dashboard and shipping API. Ship&co helps online sellers ship packages faster by automatically syncing orders and creating shipping labels and invoices in minutes. With Ship&co, you can create shipping labels for FedEx, UPS, DHL, NinjaVan, Yamato, Sagawa, and more, with just two clicks to complete the process and mark your orders as shipped. For more information on Ship&co, visit shipandco.com or reach out to us via hello@shipandco.com !