Offering subscription purchase for your Shopify store?
Ship&co now supports 'Scheduled' status, thanks to the Shopify order tags, allowing you to manage your subscription orders with ease.
Shopify merchant using a subscription application such as Loop Subscriptions can activate subscription service on Shopify store admin. Depending on your sales strategy, the application gives you flexibility to set up subscription at Shopify checkout.
As explained by Shopify, prepaid subscription orders are paid for in advance but have scheduled fulfillments over a period of time. The orders have a Scheduled status until the fulfillment date is reached.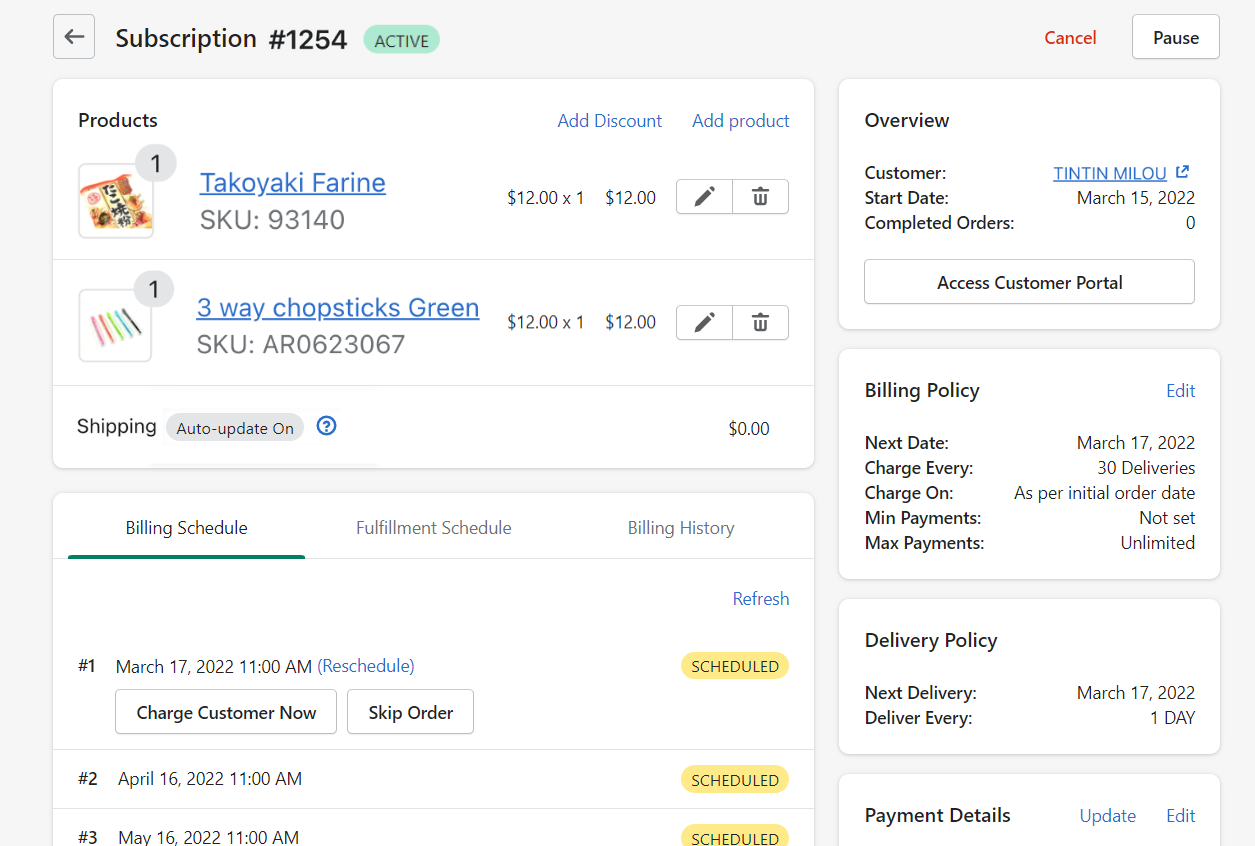 In that case, when the Scheduled item status change to Unfulfilled item, it will appear in Ship&co.
By default, Ship&co syncs orders with 'Paid' & 'Unfulfilled' status but it allows you to turn a specific synchronisation feature on to sync 'Pending' status for a pay-per-delivery orders.
However, for some cases, Shopify merchants can collect payments from customers upfront for multiple future deliveries. In that case, the first order will automatically show in Ship&co but other orders paid in advance will remain in 'Scheduled' status and won't be going through Ship&co.
To sync orders with Scheduled status, all you need to do is...
Add this order tag in Shopify order: shipandcoscheduled
By adding "shipandcoscheduled" tag in Shopify, order will appear in Ship&co, allowing you to ship it right from Ship&co application with the preferred shipping option.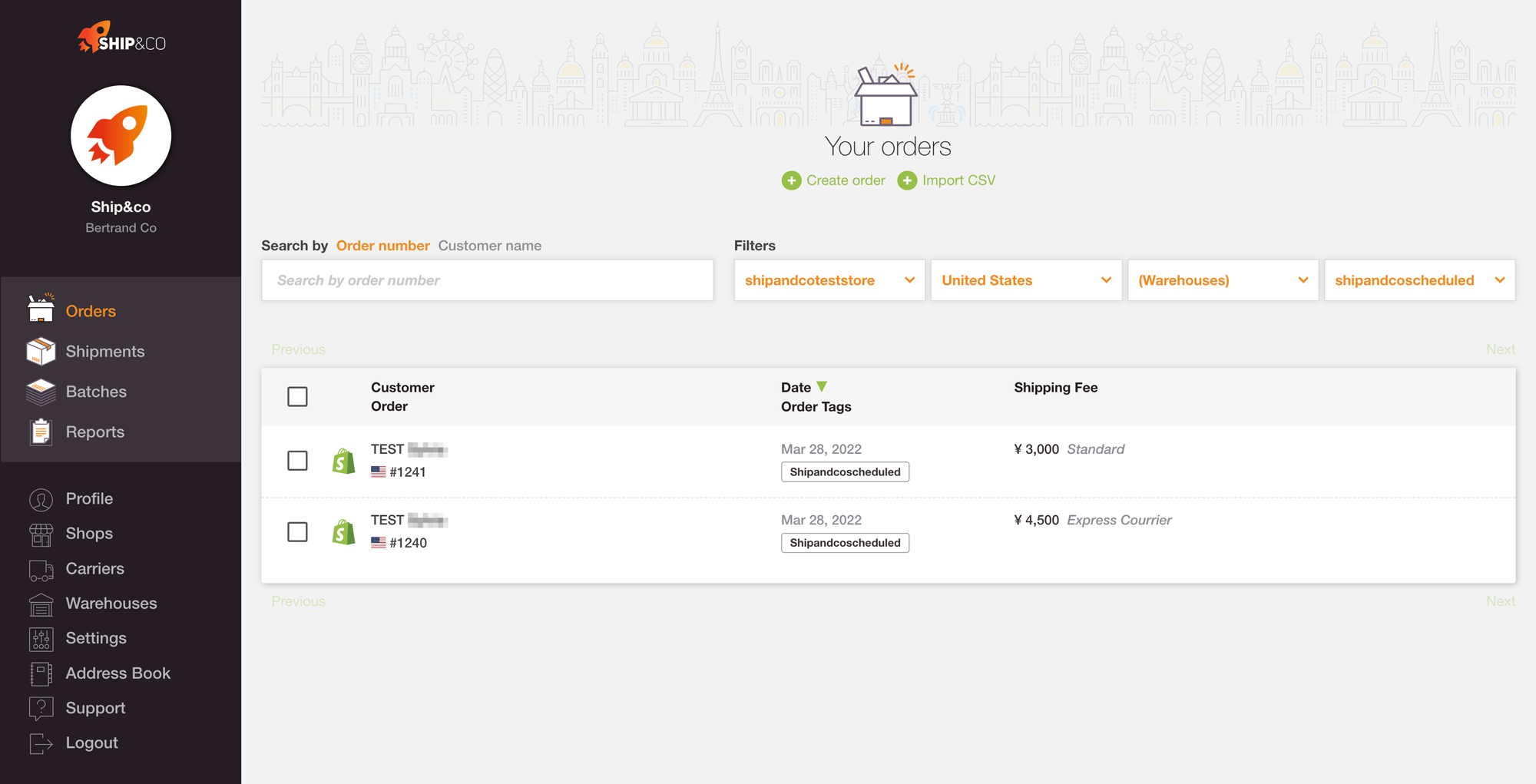 ---
About Ship&co
Ship&co is a global shipping platform designed by and for e-commerce sellers. Created by the team behind Bento&co, who have been selling on Shopify since 2008, Ship&co provides a simple and easy-to-use web dashboard and shipping API. Ship&co helps online sellers ship packages faster by automatically syncing orders and creating shipping labels and invoices in minutes. With Ship&co, you can create shipping labels for FedEx, UPS, DHL, NinjaVan, Yamato, Sagawa, and more, with just two clicks to complete the process and mark your orders as shipped. For more information on Ship&co, visit shipandco.com or reach out to us via hello@shipandco.com !