We're pleased to announce that starting from February 15th, Ship&co now supports multiple currencies when creating shipping labels for JapanPost International.
This update will allow Ship&co users to show the Customs Value in multiple currencies synced from ecommerce shops.
Supported currency: JPY, EUR, USD, KRW, CNY
From now on, if the order from Shopify, eBay, Amazon, and other ecommerce shops is purchased in Japanese Yen (JPY), Euro (EUR), US dollar (USD), South Korean Won (KRW), Chinese Yuan (CNY), Ship&co will show the same amount and currency in the "Value (内容品の価格)" field in JapanPost International shipping label.
Find out more for this update from the below EMS shipping label: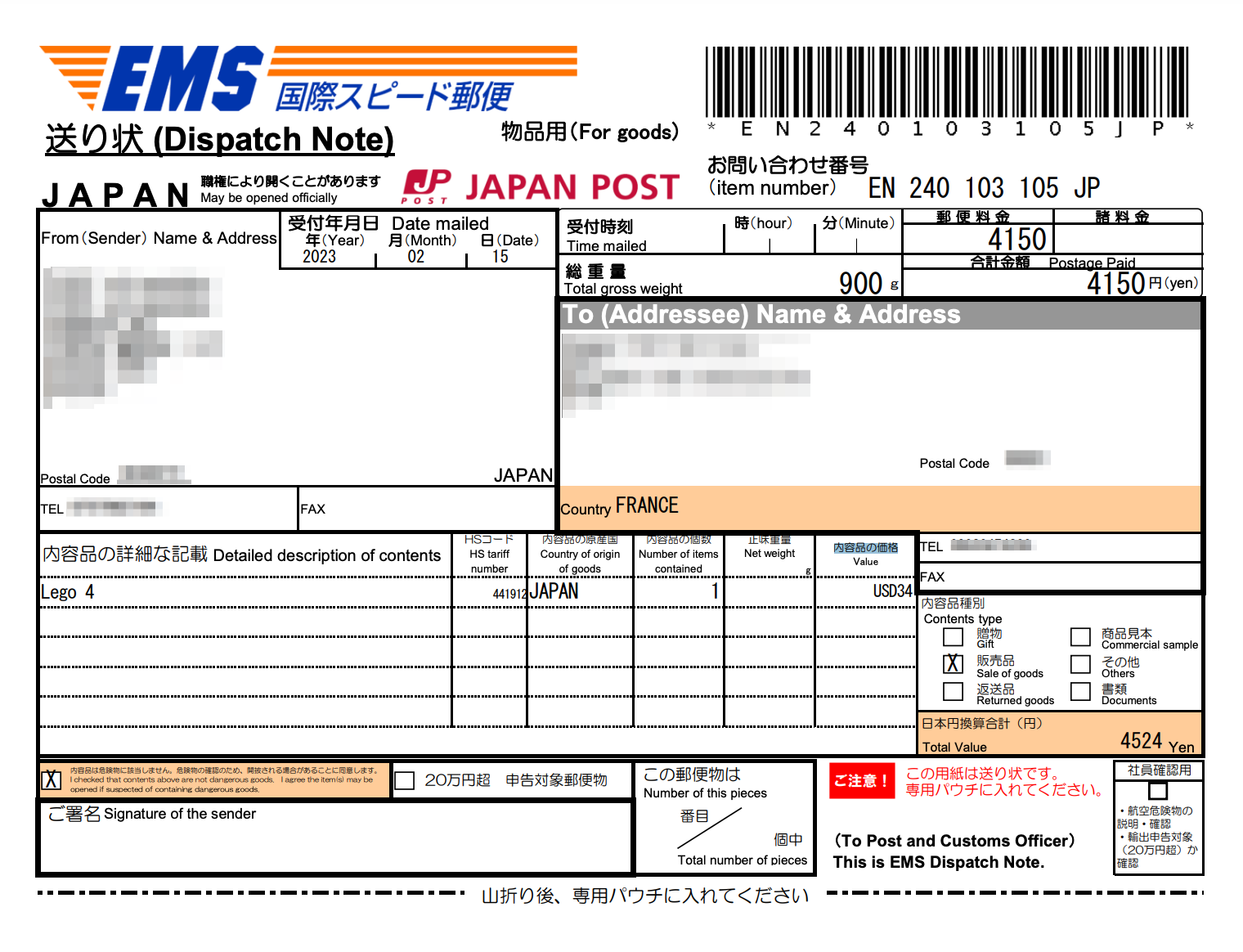 *Total value will be shown in Japanese Yen (JPY) since it is required by JapanPost.
---
About Ship&co
Ship&co is a global shipping platform designed by and for e-commerce sellers. Created by the team behind Bento&co, who have been selling on Shopify since 2008, Ship&co provides a simple and easy-to-use web dashboard and shipping API. Ship&co helps online sellers ship packages faster by automatically syncing orders and creating shipping labels and invoices in minutes. With Ship&co, you can create shipping labels for FedEx, UPS, DHL, NinjaVan, Yamato, Sagawa, and more, with just two clicks to complete the process and mark your orders as shipped. For more information on Ship&co, visit shipandco.com or reach out to us via hello@shipandco.com !