For those considering starting online shops in Japan, no wonder if the very first carrier you go for is the national post - Japan Post.
In this episode of Shipping in Japan 101, we will get back to basic by introducing you to domestic shipping services of Japan Post - all you need to know to ship to anywhere in Japan.
Don't forget to check out the previous episode about Yamato Transport (Kuroneko Yamato) and Sagawa Express !
This blog also covers useful shipping tools to create Japan Post shipping labels; Yu-pack Print Service (送り状発行サービス ゆうパックプリント) and an easy step to follow in order to get Yubin Biz card contract from the post office.
Introduction to Japan Post (Nihon Yubin)
Japan Post (Nihon Yubin) is a Japan's national postal service provider, sending parcels in Japan and internationally.
There are 23,627 post office (August 2022 data) across Japan. You can ship with Japan Post very easily by visiting the post office. Also, with Post Office located almost everywhere in Japan, Japan Post is considered the most accessible.
The benefit of using a National Post is that it's budget-friendly, comparing to Yamato Transport and Sagawa Express.
Domestic Shipping with Japan Post
Next is some information on the shipping services from Japan Post online sellers in Japan usually use for sending parcels.
1. Yu-Pack (ゆうパック)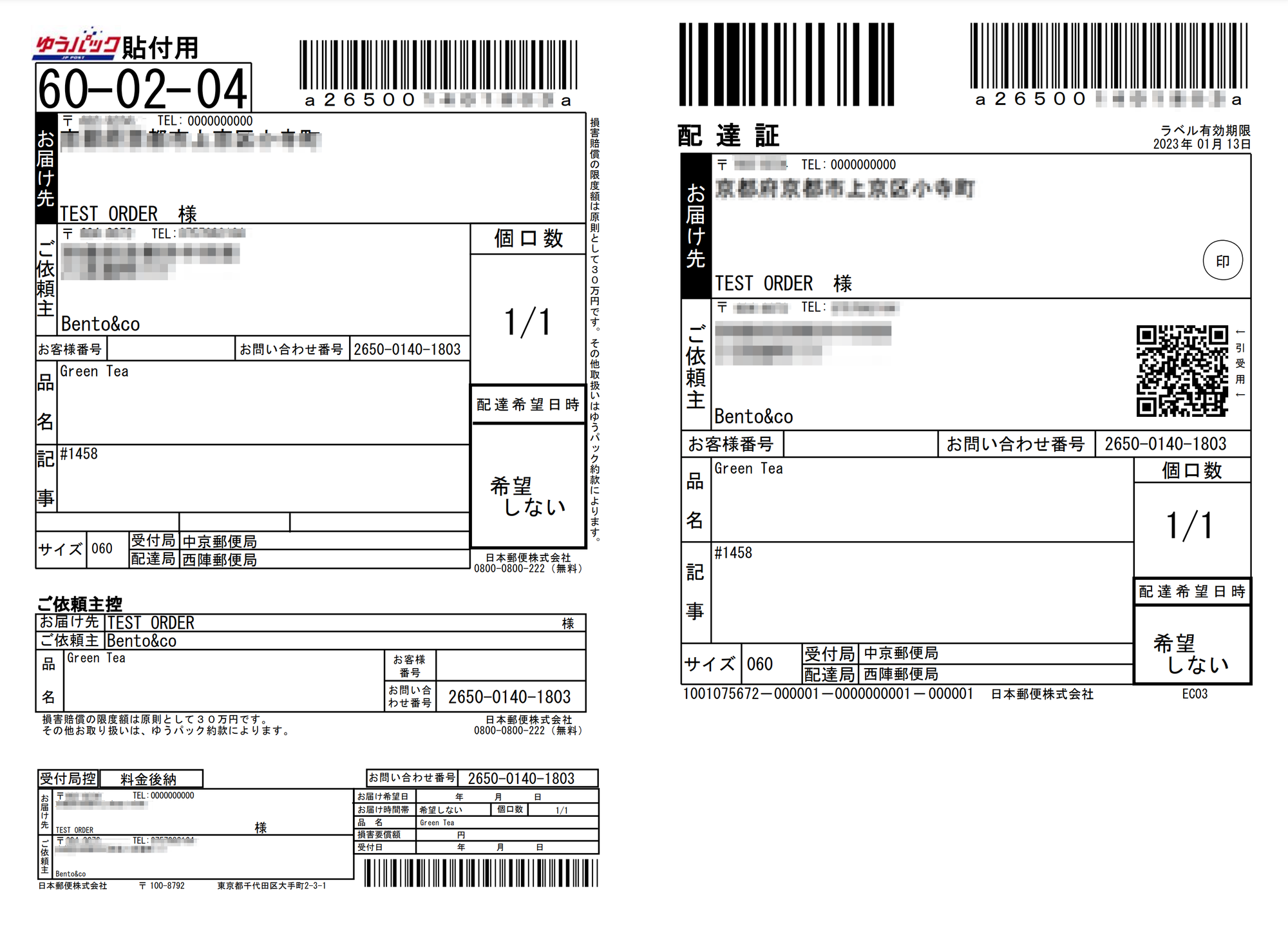 A service to send packages from Size 60 to Size 170 (linear dimension of up to 170cm and maximum weight of 25kg). Each parcel is insured up to 500,000 yen.
Regular Yu-Pack (ゆうパック) - Deliver package on the next day or the day after depending shipping destinations. You can check it from this tool.
Chilled/Refrigerated Yu-Pack (チルドゆうパック) - Delivery package (from Size 60 to Size 150) under refrigerated temperature range of 0℃~5℃ from acceptance to delivery.
Frozen Yu-Pack (冷凍ゆうパック) - Delivery package (from Size 60 to Size 150) under refrigerated temperature range of -18℃ or less from acceptance to delivery. *This service is available only for shipper with corporate contract.
2. Yu-Packet (ゆうパケット)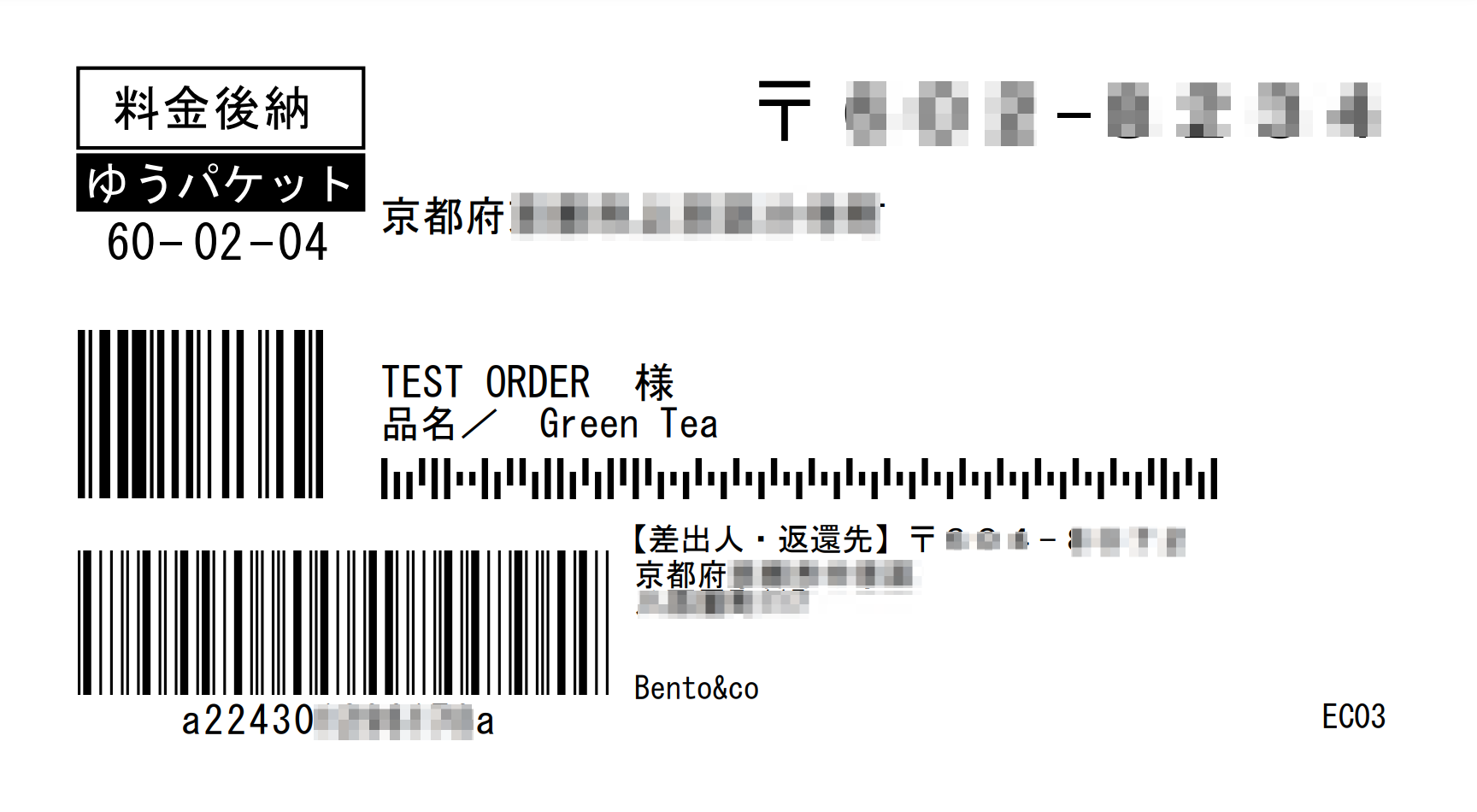 A service to send packages of a Size up 60 for the total of length, width and height, 34cm for the long side, and 3cm for the depth.
Shipping fee is calculated based on the thickness of packages. Shipping fee for parcels within 1cm, 2cm, 3cm thick costs 250 yen, 310 yen and 360 yen, accordingly.
Yu-Pack and Yu-Packet could be applied to your online shop's shipping. See the below photo to find out which Japan Post shipping service suits your needs most.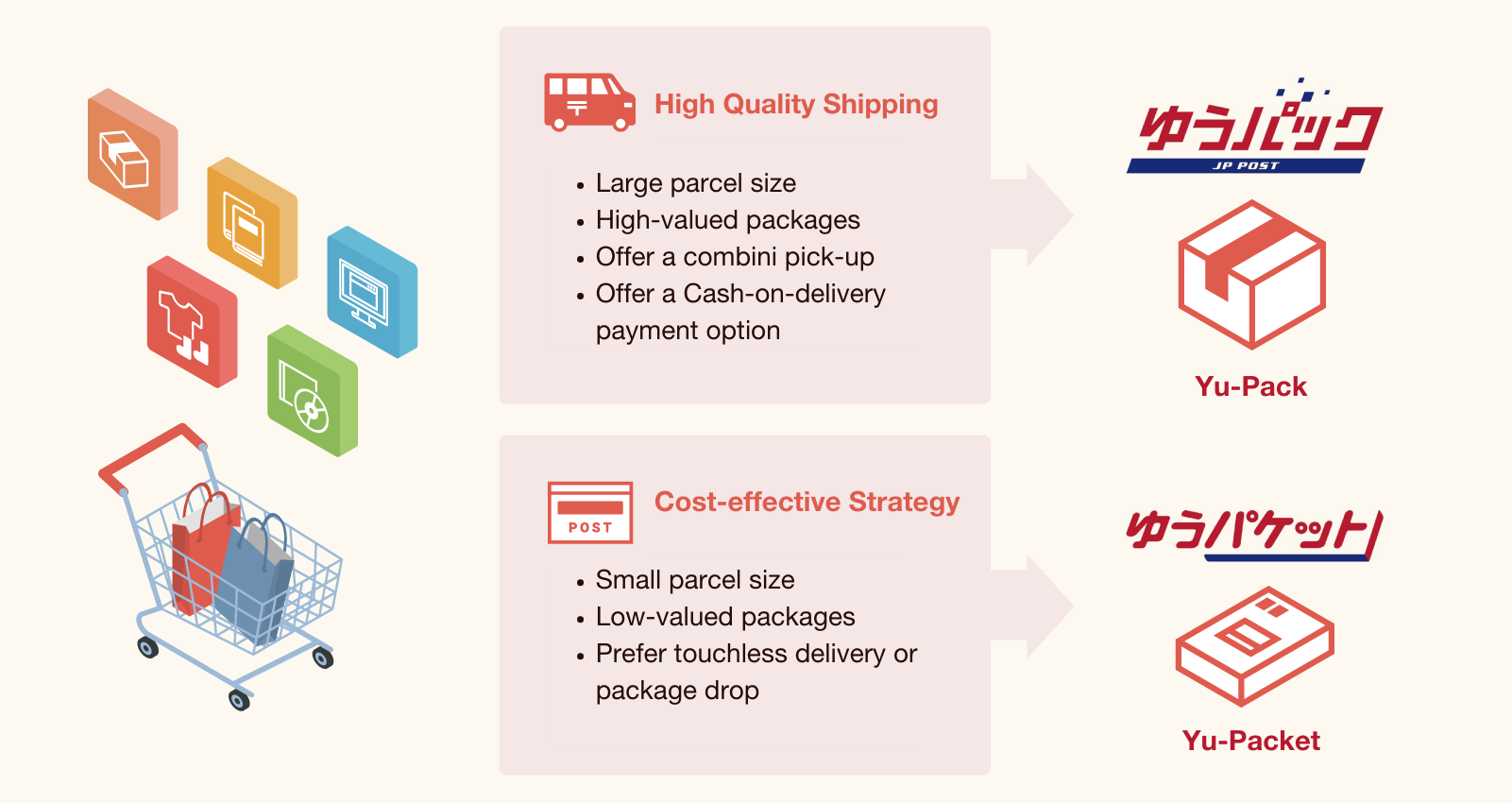 3. Cash on delivery (Daibiki)
Additional to the above shipping service, Japan Post offers a useful money collection service. This will benefit online sellers in Japan to provide a variety of payment option.
This money collection service can be added on to several Japan Post services including Yu-Pack. Basically, it is a service that Japan Post will collect product fee + shipping fee + Cash on Delivery (COD) fee from the recipients and transfer the collected fee to the shippers's bank account in Japan.
Besides these two services, there are Yu-Mail which is a service to send the printed materials in the form of pamphlets and electromagnetic record media.
Shipping with Japan Post
There is an option to create a shipping label for shipping parcel using Yu-pack or Yu-packet. It works fine if you ship only few parcels weekly, but as the shipping volume grows, you will waste time and manpower on manual, repetitive tasks.
In order help online sellers in Japan ship parcels easier, Japan Post offers a free software named Yu-pack Print Service (送り状発行サービス ゆうパックプリント). In this section, we will give you a short introduction to this shipping tool.
Yu-pack Print Service (送り状発行サービス ゆうパックプリント)
For business clients, Japan Post provide this Yu-pack Print Service to allow shippers to easily create shipping labels for Yu-pack, Yu-packet, Yu-mail, etc.
Online sellers can upload a CSV of order information to this cloud-based system in order to create shipping labels. The system is only supported in Japanese.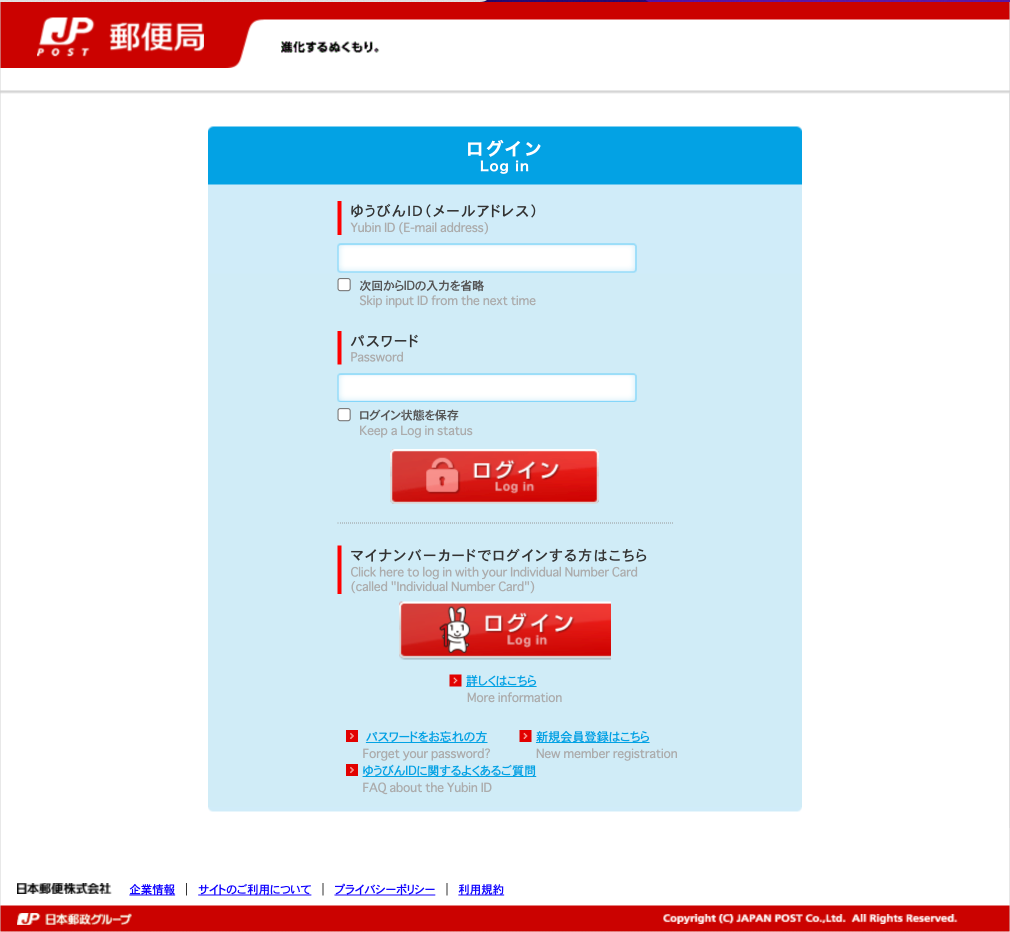 Flow to apply for Yubin Biz Card (ゆうびんビズカード) with Japan Post
Before jumping to the procedures, make sure you understand what is Yubin Biz card and deferred payment contract.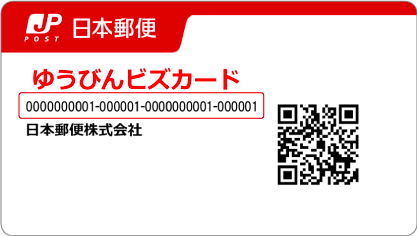 What is Yubin Biz Card (ゆうびんビズカード)?
A Japan Post's Customer Card issued to facilitate the acceptance of mail and parcels. This card is for shipper with deferred payment contract.
What is deferred payment  (料金後納) contract?
A contract allowing shippers to pay Japan Post service fee on the following month. Payment can be made by bank transfer. After getting a contract, you will receive a 32-digit code and Yubin Biz Card, used to apply to several business tool of Japan Post.
Then, we want you to move forward with an easy step to get a Yubin Biz Card account so you can make a deferred payment (料金後納) at a post office.
Visit a post office to consult about shipping requirement.
Fill several application forms required for a contract including a deferred payment application form (料金後納承認請求書) and an application form to send postage item at other post office (後納郵便物等他局差出承認請求書)
*You can either download from here and fill document in word file in advance and write an application form at the post office.
Visit the post office to receive Yubin Biz Card (ゆうびんビズカード) and Deferred Delivery Form (後納郵便物差し出し票)
*After the application is approved, the customer card and essential document will be sent to the post office you made a contract with.
How to Send a Parcel with Japan Post?
Ready to send your parcels with Japan Post? Let's uncover 5 easy steps on how to send your parcel with Japan Post.
Step 1: Check if parcel can be sent
Some items cannot be sent using Yu-pack including cash/precious metals, or hazardous materials such as explosives or poisonous/toxic materials inside.
Step 2: Check services and rates
Rates and delivery time vary based on type of services used. You can easily check rates from here.
Step 3: Pack parcels
You can use your shipping supplies or get the official package from Japan Post.
Step 4: Print shipping labels
Print shipping label by using shipping tool or hand-writing it at the Post office
Step 5: Send a parcel by drop-off or pick-up
Get 120 yen discount for every package shipped by dropping off the package at the Post office or Convenient store
Shippers can enjoy a special benefit from corporate contract with Japan Post. Here's a roundup of requirement to get a corporate contract. The deal could be different based on the past and expected shipping volume.
Business clients with parcel drop-off option ship more than 100 parcels yearly
Business clients with parcel pick-up option ship more than 200 parcels yearly
Got a question for us? You can contact Japan Post team by filling this form.
How to create shipping labels for Japan Post?
Managing online store means dealing with a complex logistics process. A manual process can be time-consuming for business owners, especially if they are new to this.
Ship&co, a shipping solution integrated with Japan Post API, can help make that process easier so that you can focus on most important task - expanding your business.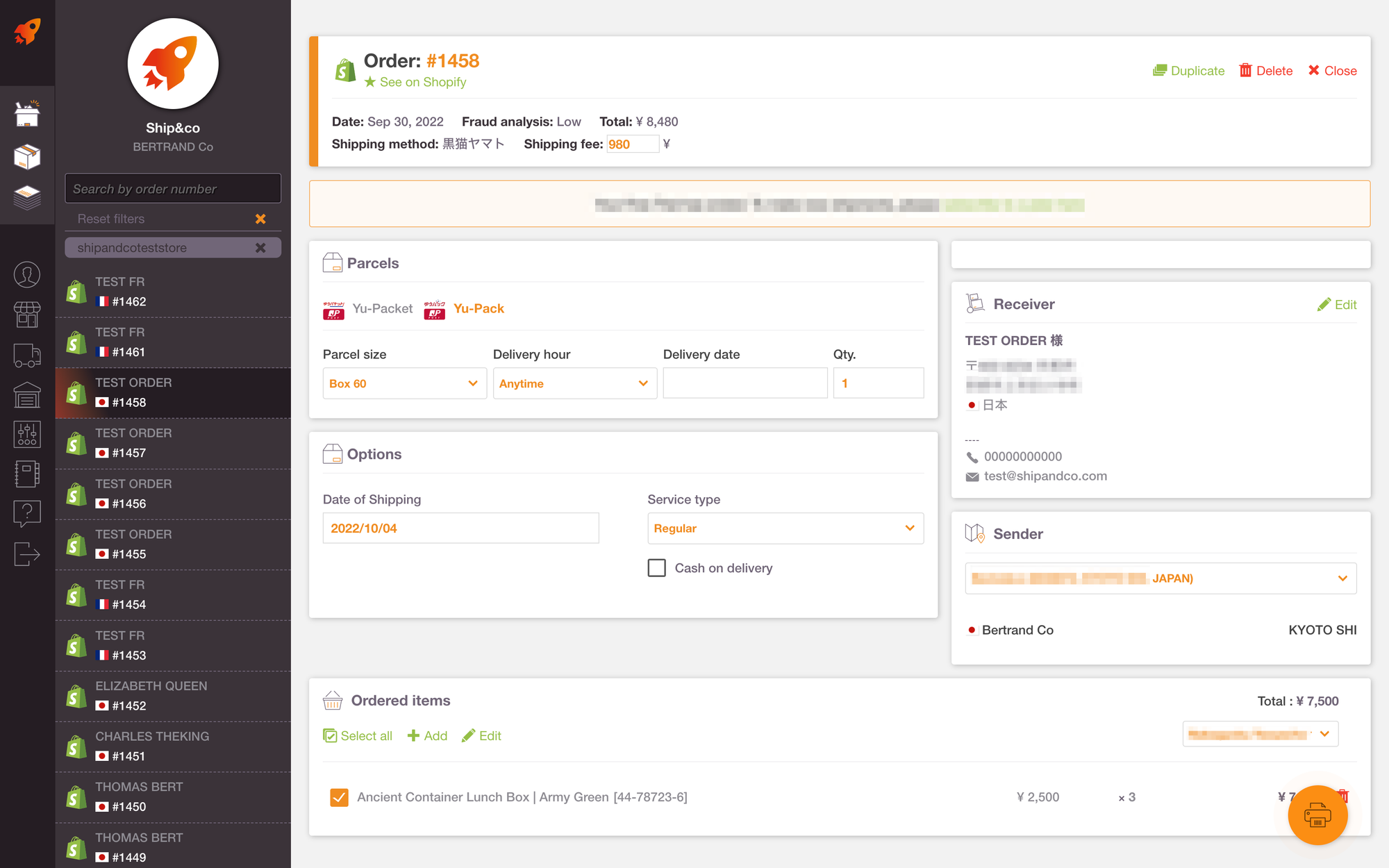 With Ship&co, you will have a full access to Japan Post shipping power to generate shipping labels, in the same way as when using Japan Post system.
Ship&co integrates with several carriers including Japan Post and several eCommerce platforms, enabling the automatic process from getting order information and creating shipping labels to fulfilling orders.
The system is available in English, French, Korean, Chinese (Traditional, Simplified), Japanese.
Here are some of features you can enjoy:
Auto-sync feature: Sync orders from online shops so that you no longer have to use CSV file or manual input to the system.
Multi-carrier shipping feature: Access to shipping power, not only Japan Post but also other domestic carriers in Japan such as Sagawa Express, Yamato Transport, Seino Transport, and international carriers such as FedEx, DHL, UPS, etc.
Automatically fulfill & track feature: Marked order as fulfilled, plus send the tracking number to your online shop instantly.
Up-to-date tracking: Track statuses of your parcels shipped by Yamato Transport right from a single dashboard, Shipment page of Ship&co.
Need to ship Japan Post parcel? See this video for how to ship online Shopify orders with Yu-pack & Yu-packet service from Japan Post and automatically fulfill orders within a single click !
Easily connect your eCommerce shop with Ship&co to scale up your shipping power
We hope Ship&co will help you get instant access to Japan Post shipping power and manage any online shops you have from all-in-one interface. Shipping parcels with Japan Post is as easy as it should be !
Ship&co offers a 14-day free trial (without a credit card) so give it a try !
---
About Ship&co
Ship&co is a global shipping platform designed by and for e-commerce sellers. Created by the team behind Bento&co, who have been selling on Shopify since 2008, Ship&co provides a simple and easy-to-use web dashboard and shipping API. Ship&co helps online sellers ship packages faster by automatically syncing orders and creating shipping labels and invoices in minutes. With Ship&co, you can create shipping labels for FedEx, UPS, DHL, NinjaVan, Yamato, Sagawa, and more, with just two clicks to complete the process and mark your orders as shipped. For more information on Ship&co, visit shipandco.com or reach out to us via hello@shipandco.com !