It's now super easy to print in bulk packing slips from your Shopify store.
In your orders list page, select the orders you want, then, click on "more actions" and "Print Packing Slips".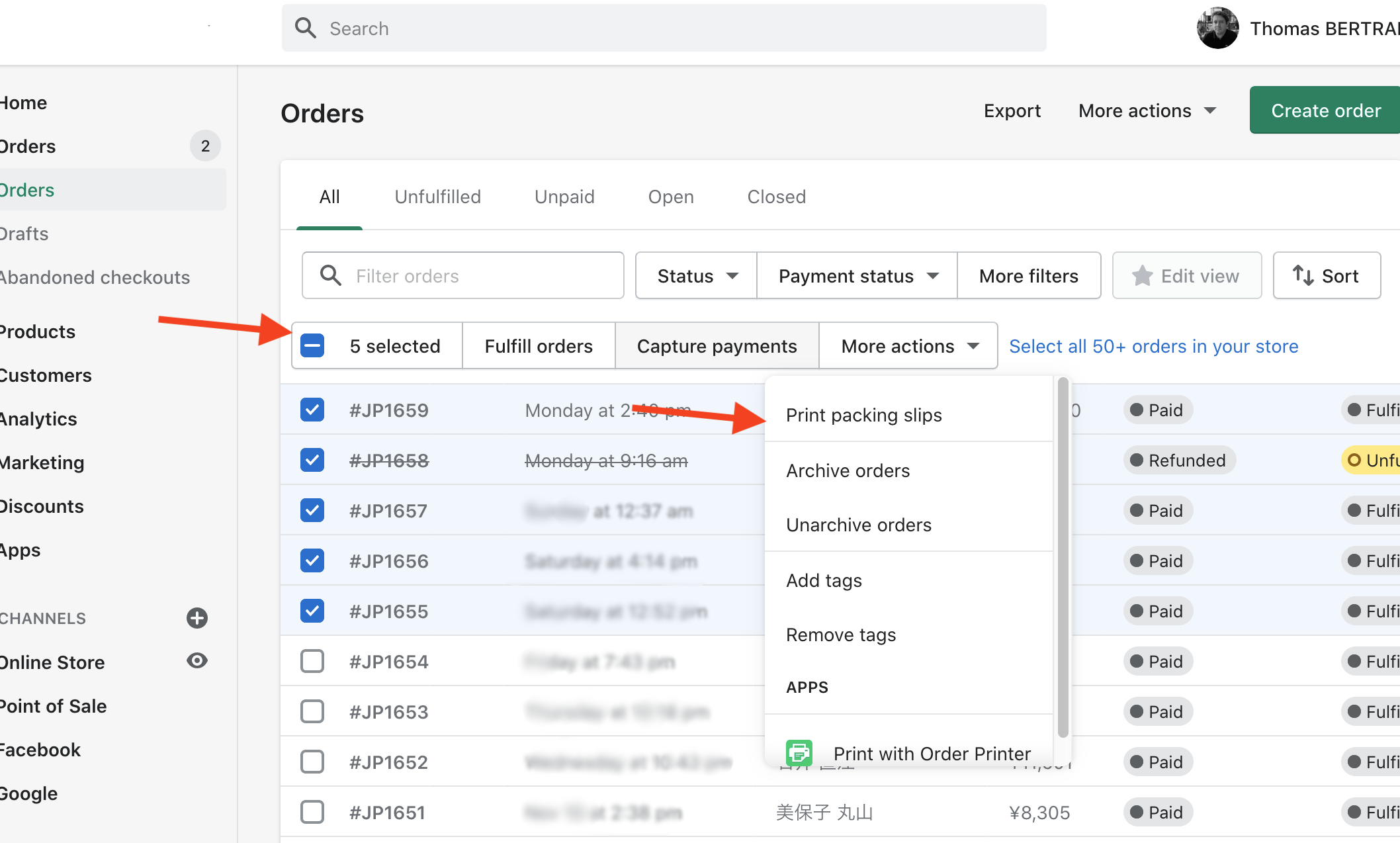 You'll then download PDF files of all your selected orders.

If you want to modify the template for these, files, it's not that difficult! In your Shopify Admin settings, go to "Shipping and Delivery", then click on edit next to the Packing Slips template.

Follow Shopify guide to learn how to modify this template or ask a Shopify Partner to create the one you need!

Print the slips, add them to your orders parcels and go to Ship&co to print Shipping labels. Fast and easy.