Expanding into new markets holds tremendous potential for ecommerce brands seeking global reach. When it comes to Japan, a country known for its booming ecommerce industry and digitally savvy consumers, the potential for success is particularly enticing.
However, successfully entering the Japanese market requires more than a mere translation of your brand. To truly engage Japanese consumers, international brands must embrace the power of localization or even transcreation of their brand.
In this article, we will explore why expanding your brand into the Japanese ecommerce market can be a remarkable opportunity for your business. Moreover, we will equip you with the basic knowledge you need to know before expanding to Japan.
Read more for the details!
Why Japan market?
Japan stands as one of the world's most advanced economies and the 3rd largest marketing for ecommerce with a predicted revenue of US $153,984.0 million by 2023.
Japanese ecommerce market covers five main product categories:
Food & Personal Care - 36.9%
Fashion - 22.2%
Electronics & Media - 19.1%
Furniture & Appliances - 11.0%
Toys, Hobby & DIY - 10.8%.
However, expanding to Japan market is not an easy feat.
This market requires a deep understanding of its unique cultural dynamics, as winning over Japanese consumers necessitates localization and a keen awareness of their specific shopping expectations. Those who can adeptly navigate Japan's ecommerce landscape and meet cultural preferences have the potential to unlock immense opportunities for success.
What International Brands Need to Know Before Expanding to Japan?
Before making the decision to expand your ecommerce business to Japan, it's essential to understand some key aspects for a successful market expansion.
Let's explore a few important points:
Understanding the Japanese Consumer Mind
First of all, to position your brand ahead of competitors in the Japanese market, it's essential to understand your customers.
Deeply understanding and embracing the traditional values and cultural nuances is crucial for success. Many companies struggle to deliver authentic cultural messaging, which sets them back.
Therefore, staying attuned to the ever-changing Japanese cultural trends and adapting your brand campaigns and strategies accordingly is key.
But as we all know, developing a profound understanding of the ever-changing Japanese cultural trends takes time and effort. The market constantly evolves with emerging trends that gain popularity. Therefore, brand campaigns and strategies should not remain stagnant but instead be regularly updated to align with current events, trends, and seasonal dynamics.
Brand Transcreation: Adapt Your Content to Connect with Japanese Customers
Expanding a brand overseas involves more than just translation. In the past, people talked about "Localization," but now the focus is shifting towards "Transcreation."
What is it, and why is it crucial for your brand's success in the Japanese market?
Transcreation - adapting your brand's message, visuals, and identity to resonate with the new language and culture while maintaining the core essence and impact of the brand.
This concept goes beyond simple translation and ensures that your brand concepts are appropriately localized. By getting this right, you can overcome language barriers, foster a deeper connection with Japanese consumers, and create the sense of trust.
When working on your ecommerce store for the Japanese market, prioritize accurate transcreation to create a strong brand presence. Applying locally-appropriate language and concept will have a naturally positive impact on brand. x
Design your store for Japanese consumer
In Japan, web design and user experience differ significantly from English-speaking countries. Japanese websites are content-rich, visually busy, and emphasize detailed product information.
According to Edelman's Trust Barometer, Japan ranks high in institutional distrust. This means that gaining trust plays a crucial role in driving conversions.
In particular, Japanese consumers extensively research products before making a purchase decision, so your website should provide thorough product descriptions, be mobile-friendly, include detailed delivery terms and return policy as required by law, and list available payment methods.
It's important to ensure that consumers get all information they need.
Japanese web trends differ significantly from those in English-speaking countries, with content-rich and visually busy websites being the norm. Japanese users have higher expectations for detailed information, so providing sufficient brand information is vital for engagement. Prioritize digital engagement by fostering online discussion groups and brand communities, allowing Japanese customers to interact with your brand and generate positive word-of-mouth.
Now, let's see some good examples of the Japanese ecommerce websites:
Tsuchiya Kaban (tsuchiya-kaban.jp)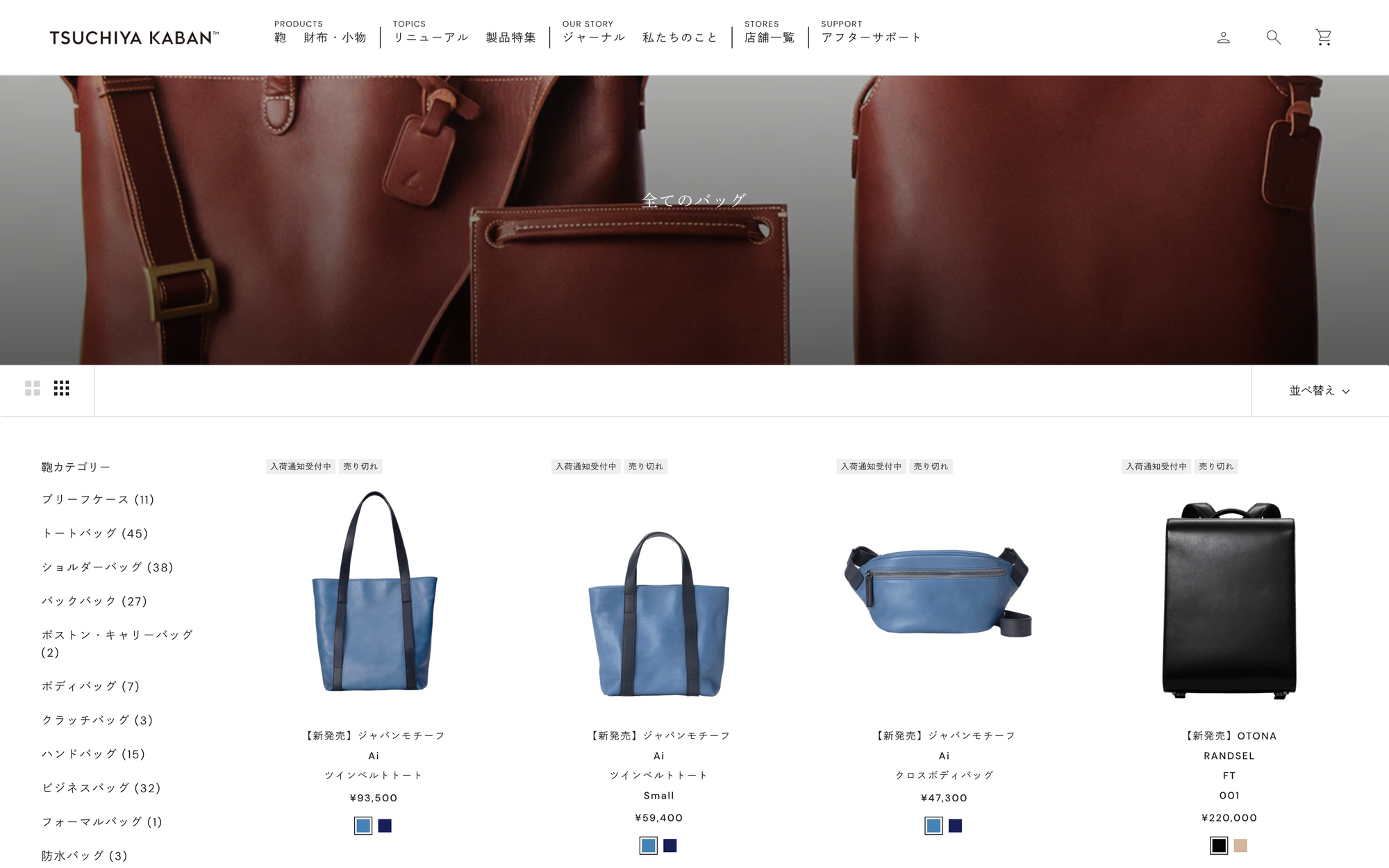 Blue Bottle Coffee (store.bluebottlecoffee.jp)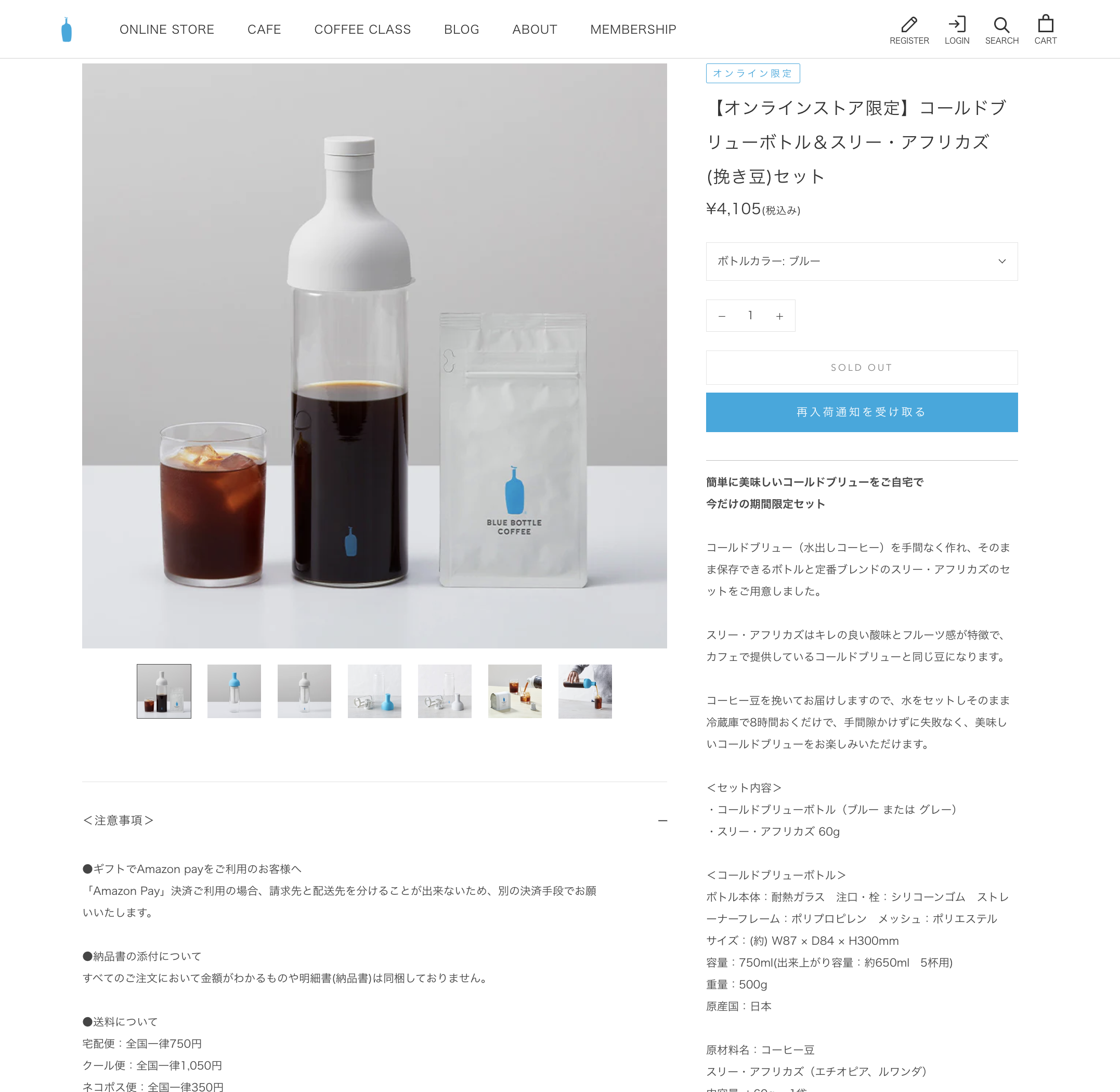 FrancFranc Online (francfranc.com)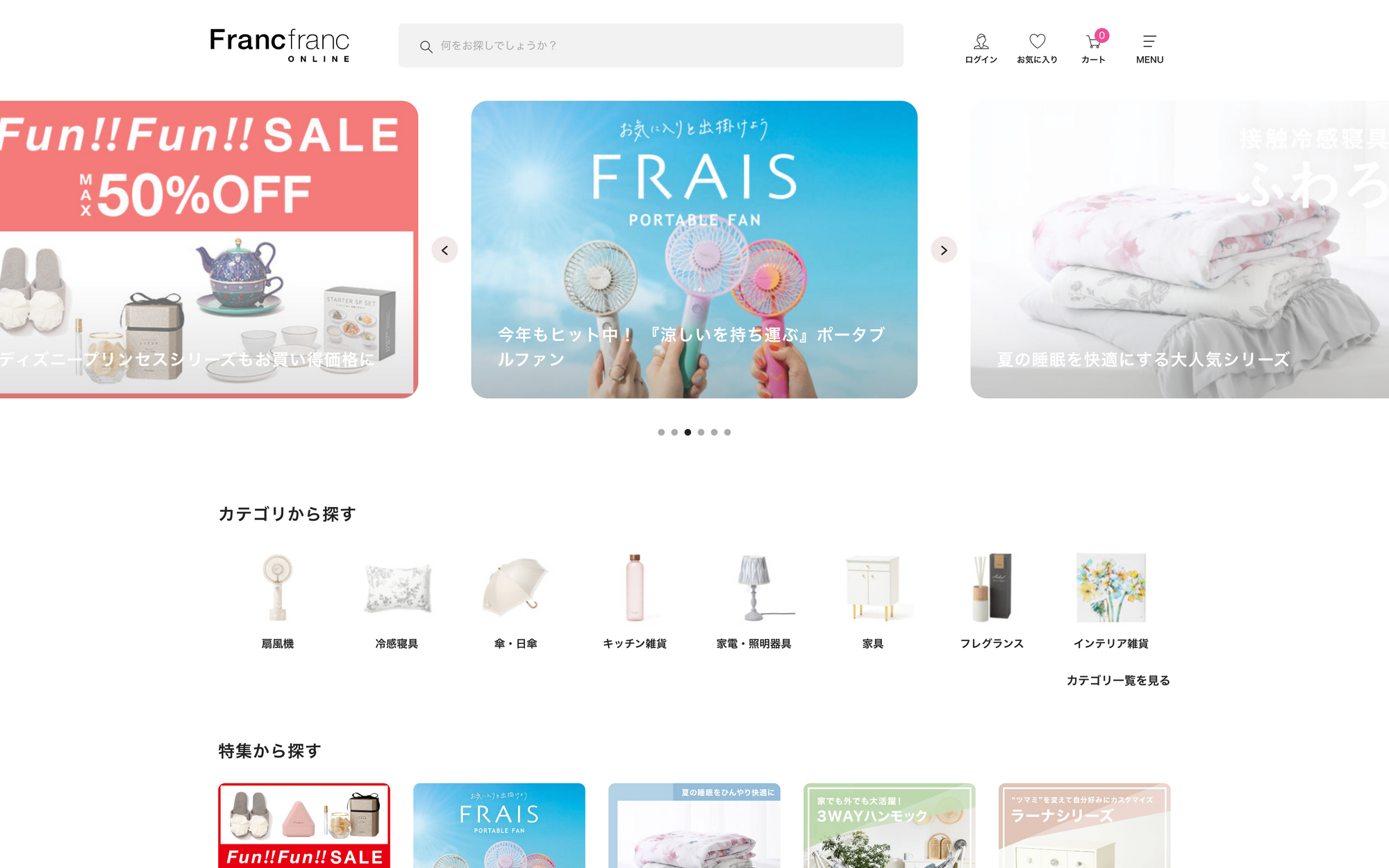 Customer service
Before diving into the details, let's take a look at the research findings regarding the importance of customer service from the perspective of Japanese customers:
75.4% of Japanese customers consider customer support to be important.
88% of Japanese customers believe that customer support influences their purchase decisions.
These statistics highlight that excellent customer service holds significant value for Japanese consumers and greatly impacts their choice to shop with a company again.
In Japan, a range of customer support options is available, including call centers, chatbots, email, and FAQ pages. The brand doesn't have to cover all options but should ensure the quality of customer support.
Note that here in Japan, the details matter. It's important to make sure your ecommerce store's support center page contains comprehensive answers to frequently asked questions, allowing customers to find solutions easily.
To truly excel in the Japanese market, offering customer service in Japanese is vital. Take iHerb as an exceptional example of an international ecommerce brand that successfully meets the needs of Japanese customers by providing friendly and responsive customer service in Japanese. By offering support in the local language, you can significantly enhance customer satisfaction and elevate the overall shopping experience.
Shopping event in Japan
In Japan, shopping events are highly anticipated and play a significant role in the retail landscape. From seasonal clearances to special occasion sales, these shopping events offer exciting opportunities for both retailers and consumers.
Here is a list of important sales events in Japan:
January: New Year Sales and Lucky Bags
February: Winter Clearance Sale
May: Golden Week Sale
July to August: Summer Sale
October: Autumn Sale, Halloween Sale
November: Black Friday Sale
December: Winter Sale, Christmas Sale, Year-End Sale
In addition to these major events, Japanese brands often run promotions for special occasions such as Father's Day, Mother's Day, White Day, offering gift-giving opportunities.
These shopping events generate excitement in Japan's retail industry, attracting shoppers in search of special deals and adding a sense of thrill to the shopping experience. It's crucial for international brands to understand these events and create timely promotions that cater to the needs of Japanese consumers.
Start planning your Japan market expansion
Japan market is getting more and more competitive, with more and more opportunity for international brand to expand their business through ecommerce.
We hope you're equipped with some of the essential points that helps you successfully kick off your Japan market expansion.
If you are looking for the way to connect your ecommerce store with Japanese carriers, Ship&co can help! We hope to be one part to help bridge the gap and help simplify your logistics process in Japan.
---
About Ship&co
Ship&co is a global shipping platform designed by and for e-commerce sellers. Created by the team behind Bento&co, who have been selling on Shopify since 2008, Ship&co provides a simple and easy-to-use web dashboard and shipping API. Ship&co helps online sellers ship packages faster by automatically syncing orders and creating shipping labels and invoices in minutes. With Ship&co, you can create shipping labels for FedEx, UPS, DHL, NinjaVan, Yamato, Sagawa, and more, with just two clicks to complete the process and mark your orders as shipped. For more information on Ship&co, visit shipandco.com or reach out to us via hello@shipandco.com !