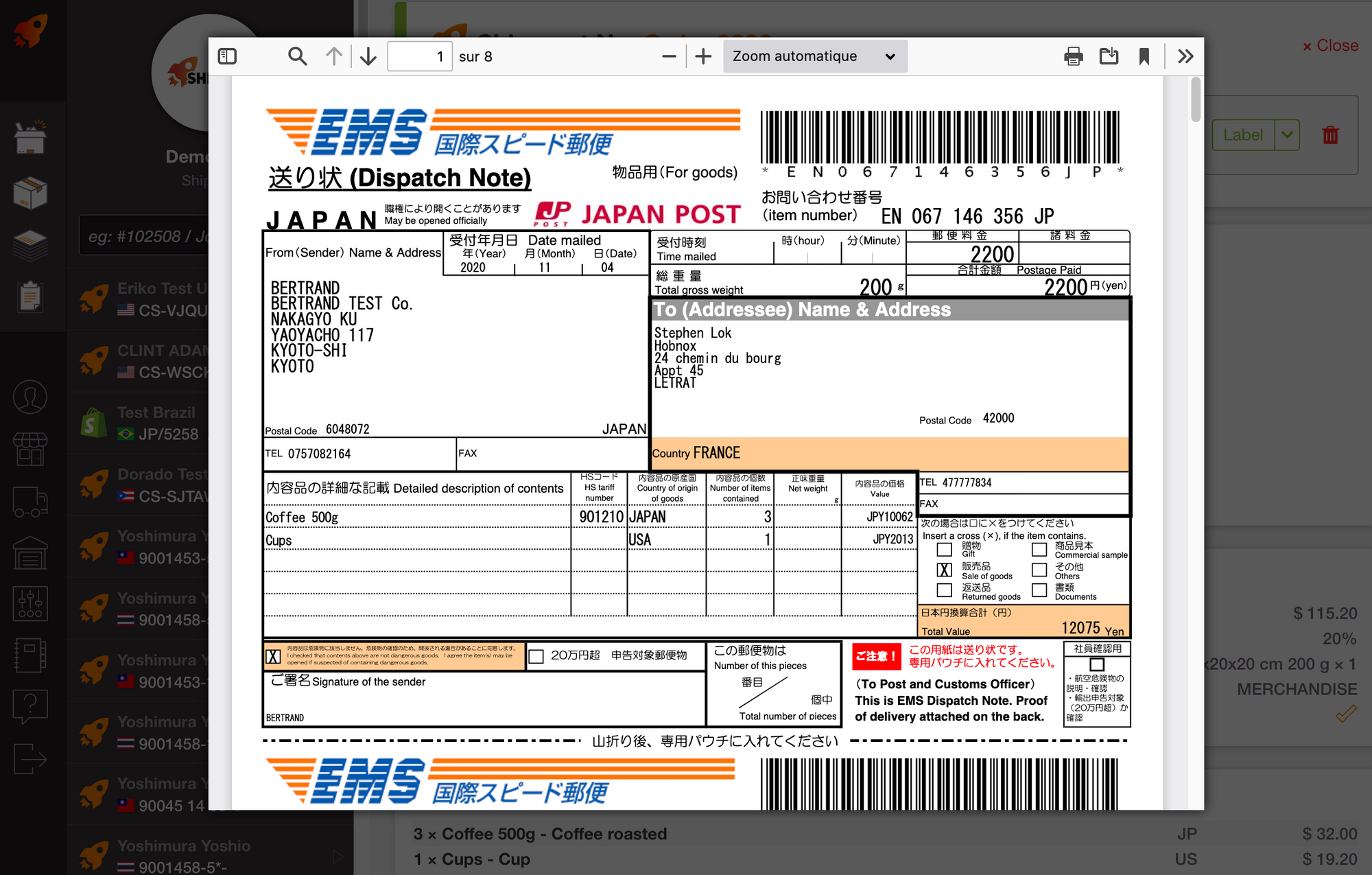 If you need to print EMS, Parcel and Small Packet shipping labels for your Japan Post shipments, Ship&co got you covered!

Ship&co is the best and only complete alternative to International Mail My-page Service.

From January 1st 2021, handwritten label will not be accepted anymore to ship to the USA. For other countries, parcel might be delayed or returned if label is handwritten.

Ship&co provides labels and customs invoices electronically for all services, EMS, SAL, airmail or surface (small packet and parcels).

Updates from Nov. 4 2020: Ship&co now supports Small Packet labels (SAL, Airmail, Surface) with CN22 and barcode as well.

Whatever the shipping service you need, Ship&co supports any International Japan Post labels. With or without an online Store like Shopify to connect to Ship&co, you can print your labels easily inside Ship&co's UI.
Create an account now and enjoy a 14 days free trial.