When it comes to e-commerce, shipping management is of great importance to ensure the success of your online store. Unlike Shopify, you may find difficult what shipping plugin works for Magento. In this article, we will give you the answer.
Easy way to ship for Magento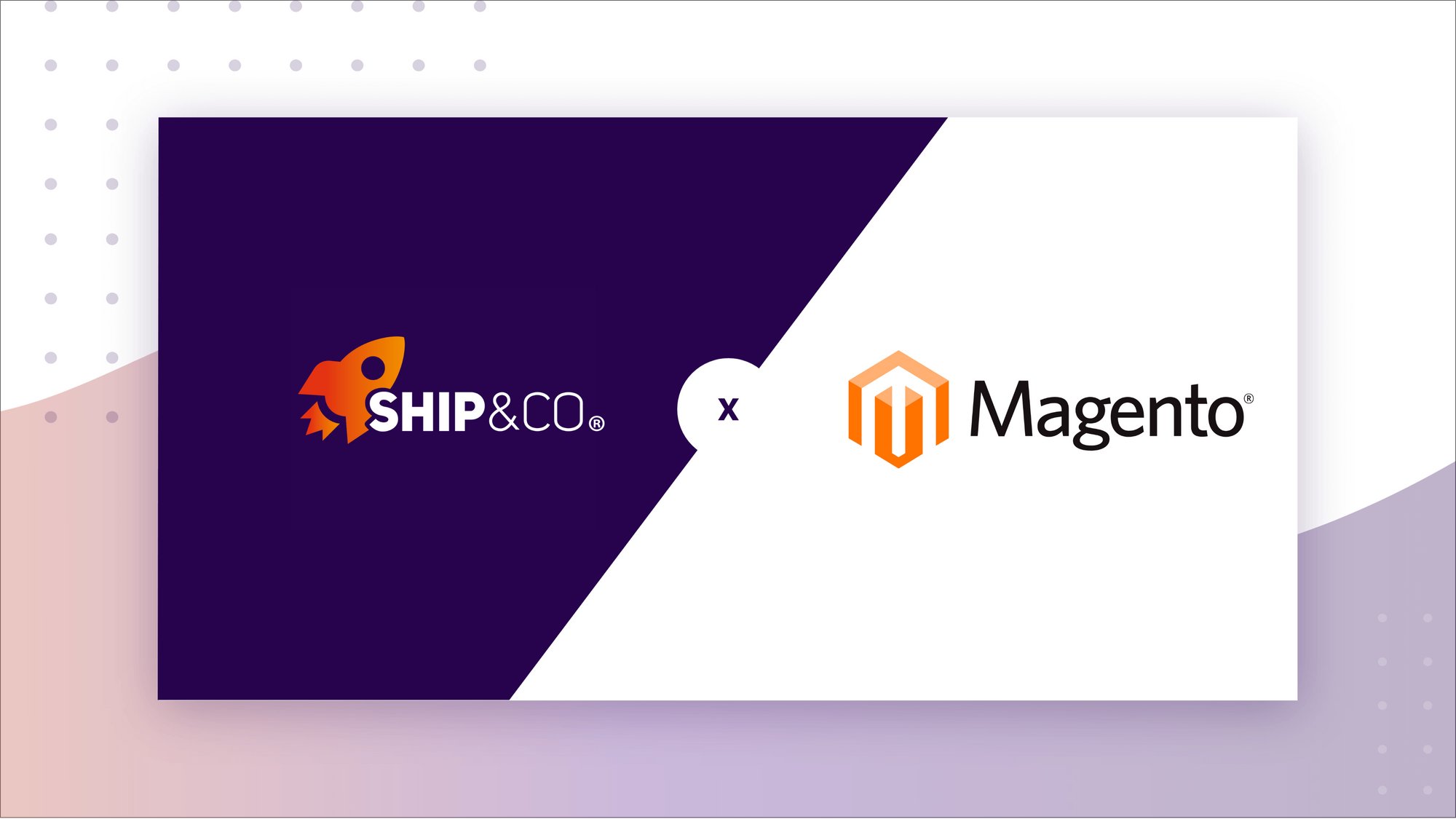 Ship&co helps Magento sellers saving time on shipping process. This software can simply connect with Magento and allows you to automate shipping. It works with DHL, FedEx and UPS, no matter where you ship from !
Let's get started with three simple steps:
1. Connect your Magento Store
Connect a Magento shop in Ship&co to automatically sync orders.
▶︎ Connect your Magento Store
2. Ship your Magento Orders with DHL, FedEx, UPS and more
Add your carriers account and start to SHIP !
Ship&co works with DHL, FedEx, UPS, Yamato Transport, Sagawa Express, Japan Post, SF Express, Australian Post, Ninja Van, Delivengo and Colissimo for domestic and international deliveries.
▶︎ Ship with multiple carriers
3. Create shipping labels & customs document in 2 clicks
Streamline the whole shipping process from getting order data & create shipping labels and let Ship&co takes care of the rest by syncing the tracking numbers back to your Magento store.
▶︎ Make shipping labels for Magento orders
Ship&co's Key Benefits:
Ship&co helps many e-commerce sellers from the most frustrating process: shipping! Easy to onboard, quick to ship - no more confusion.
No human errors when creating labels

Get all essential orders details synced in real-time from Magento, plus Shopify, eBay, Amazon, etc., with no coding required.

Stop wasting hours spent on Shipping

Automate shipping to easily create label and customs document in just 2 clicks. With Ship&co, you will have more time to grow your business.

Automatically Fulfil & Track your shipment

Automatically mark shipments as fulfilled, with tracking numbers sent to your shop instantly. Check shipment status on 1 interface.
In-app screenshots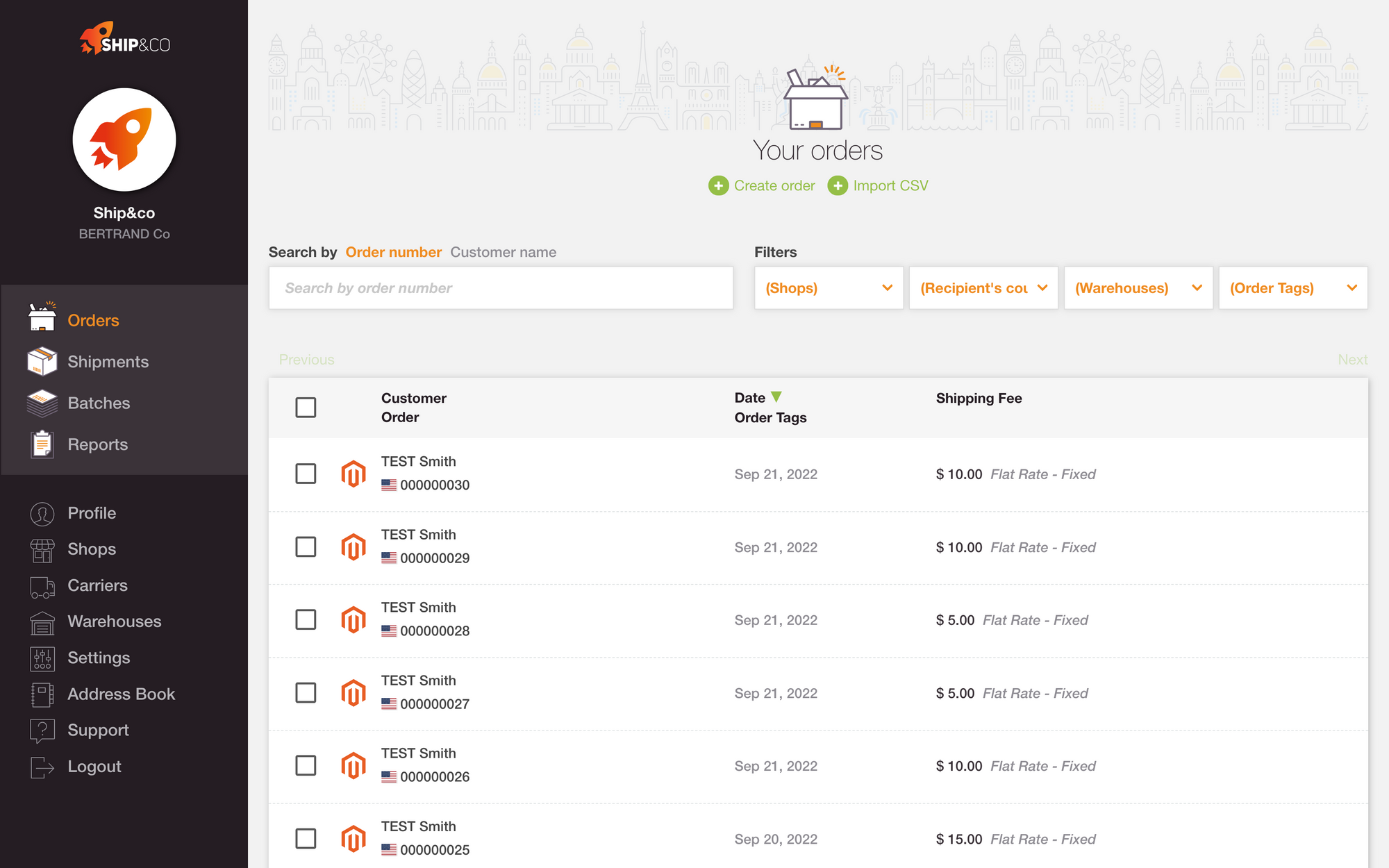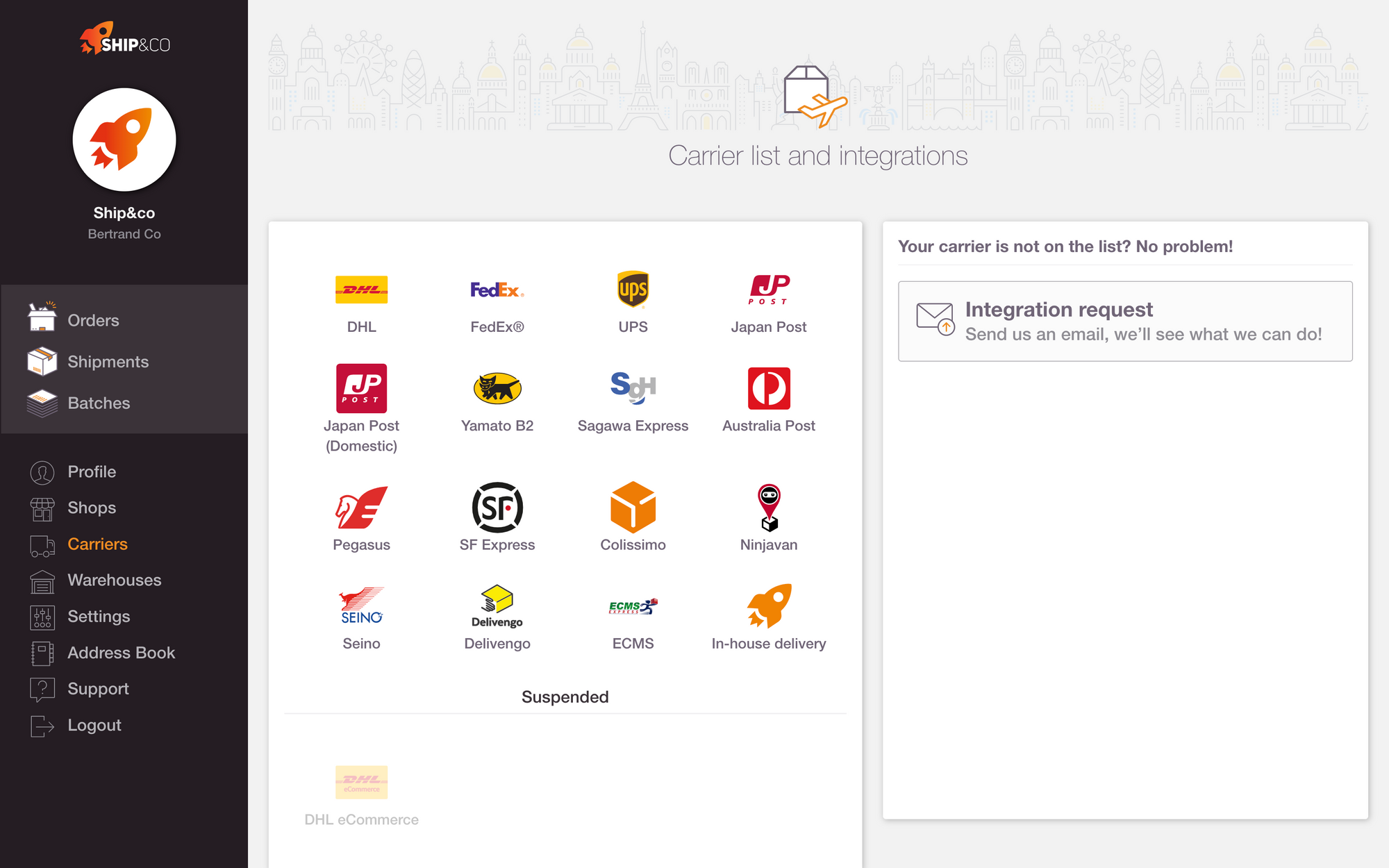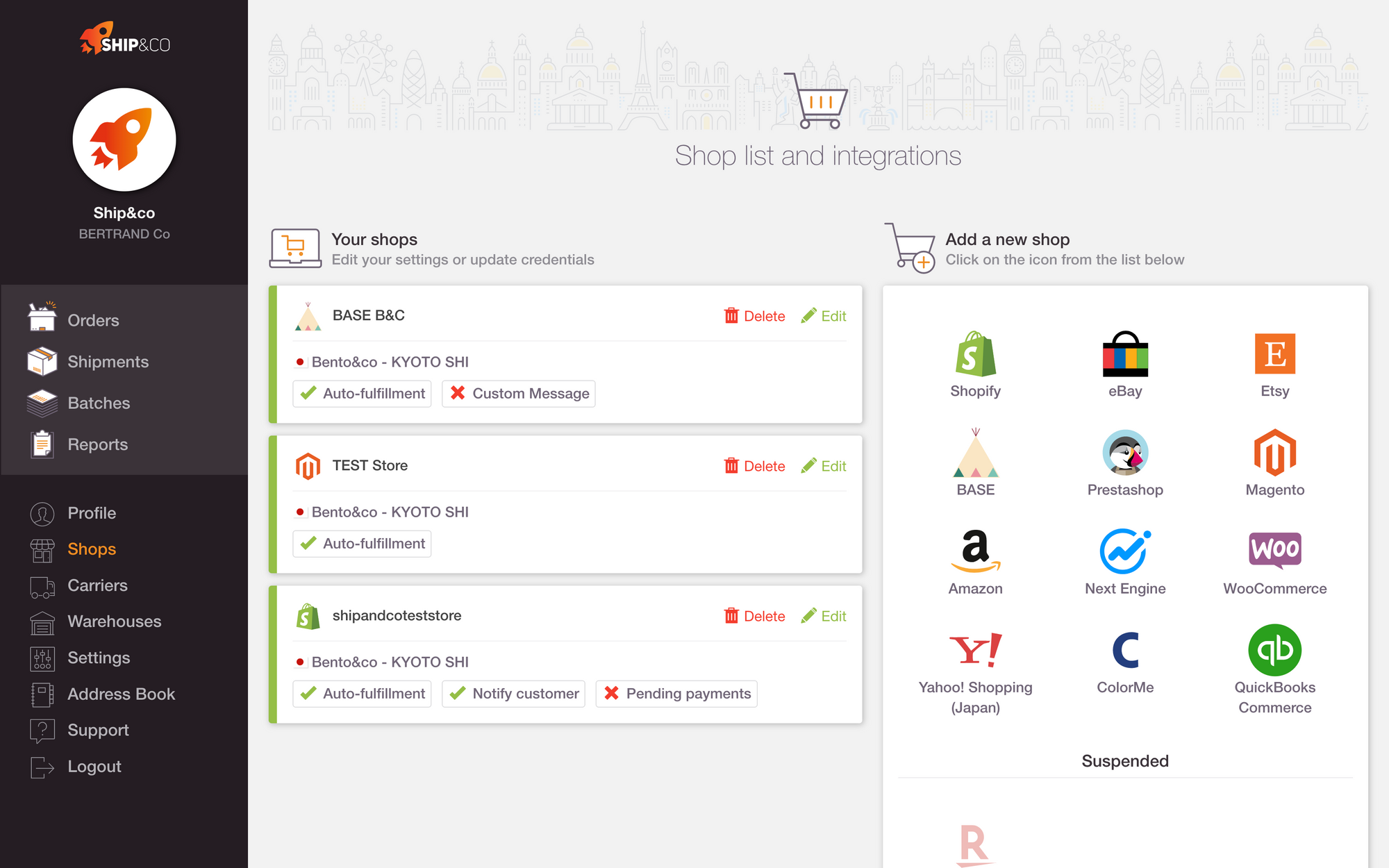 Easily connect Magento with Ship&co to scale up your shipping power
We hope Ship&co will help you scale up your shipping power and help you deliver parcels from your Magento store to customers' hands faster.
Ship&co offers a 14-day free trial (without a credit card) so give it a try !
---
About Ship&co
Ship&co is a global shipping platform designed by and for e-commerce sellers. Created by the team behind Bento&co, who have been selling on Shopify since 2008, Ship&co provides a simple and easy-to-use web dashboard and shipping API. Ship&co helps online sellers ship packages faster by automatically syncing orders and creating shipping labels and invoices in minutes. With Ship&co, you can create shipping labels for FedEx, UPS, DHL, NinjaVan, Yamato, Sagawa, and more, with just two clicks to complete the process and mark your orders as shipped. For more information on Ship&co, visit shipandco.com or reach out to us via hello@shipandco.com !