Concern if your product is going to be delivered to the P.O. Boxes? If you are using FedEx, DHL and UPS to ship internationally, here's what you need to know.
This article will give you answers to these questions:
What is a P.O. Box?
Are there any shipping restrictions?
How can Ship&co help shippers ship to the P.O. Boxes located overseas?
What is a P.O. Box?
P.O. Box is a post office box located at the post office. They come in various sizes and are lockable and usually used by individuals who wish their mails delivered to one centralized safe location in place of a residential or commercial address.
There are multiple reasons people are renting P.O. Boxes:
Mail/package typically arrives faster at a P.O. Box than a residential area
All postal mail will be secured at the Post Office, preventing from package damaged or lost when leaving on your doorstep
No other option apart P.O Boxes in their living area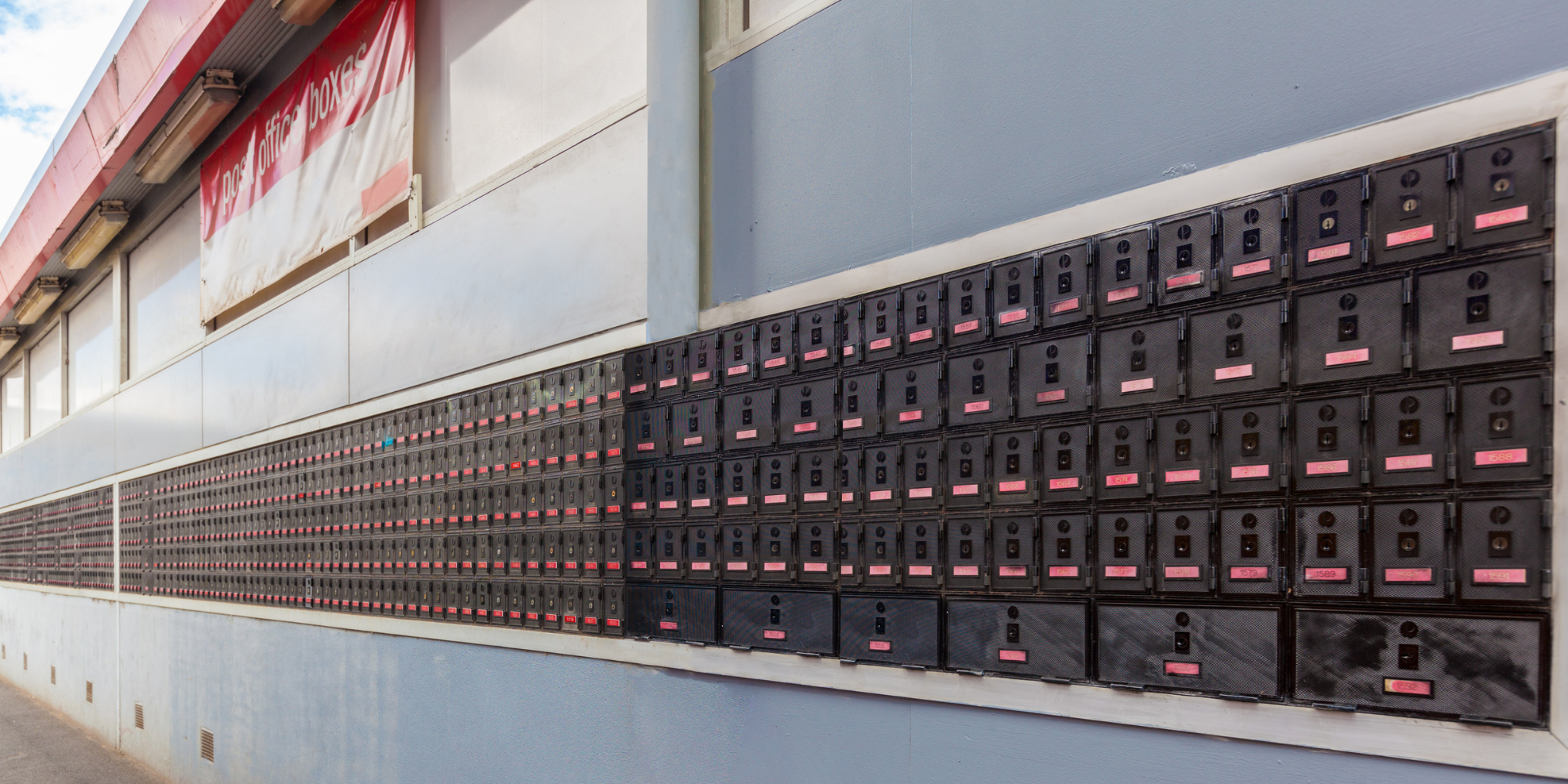 Are there any shipping restrictions?
The P.O. Box is a service provided by the national postal service in some countries and in most of the cases, they won't let other shipping services ship to the P.O. Boxes.
So as a general rule, only national postal services like USPS, Canada Post, Japan Post, etc. can ship to the P.O. Boxes.
And... the worldwide delivery carriers — namely, DHL, FedEx, UPS, cannot ship directly to the P.O. Boxes.
However, there is also an exception…
FedEx shipping to P.O. Boxes:
FedEx Ground Economy can help you deliver to P.O. Boxes in the United States since this service makes use of USPS at the final stage of the delivery process.
Moreover, it's possible to ship to P.O. boxes in Puerto Rico, Fuji and some international destinations via FedEx Express.
In these cases, you'll be required to provide a valid telephone, fax or telex number.
DHL shipping to P.O. Boxes:
Similar to FedEx, this can depend on the destination countries.
For example — in the case of DHL, if you are shipping to P.O. Boxes in Australia, your package will be accepted but it will take an additional 2-5 working days to deliver.
DHL does not directly ship to P.O. Boxes in Australia but they will hand over your package to AustraliaPost. Same case is applied to other countries DHL support, for example, American Samoa and New Zealand.
In such case, the tracking details will be shown… Delivery has been arranged through a third party service. Delivery details are not expected.
The same practice is applied for Oman, Qatar, Saudi Arabia, United Arab Emirates and some other international destinations.
UPS shipping to P.O. Boxes:
UPS has a clear policy that they only ship to a valid street address, and don't deliver packages addressed to P.O. Boxes.
If a shipper uses a P.O. Box address, the recipient's phone number must be included on the label. Also, Packages addressed to P.O. Boxes could be delayed, won't be covered by any UPS Service Guarantee.
In that case, an address correction charge from UPS will be applied to forward the package to a receiver's home address.
Just to remember:
This is the same case for all carriers. When DHL, FedEx or UPS pick up your package with P.O Box address and they cannot ship, you'll be asked for an alternative address.
Therefore, if your buyers give you a P.O. Box address, better to make sure to ask them for another address where there is someone to physically accept the package.
But when there is no other choice... Recheck the address with your carrier if it is possible to ship. Some national postal services such as New Zealand post allow other Postal Operators access to the P.O. Boxes.
How can Ship&co help shippers ship to the P.O. Boxes located overseas?
Connect your online stores (eBay, Amazon, Shopify, etc.) with Ship&co to start sync order information to save time checking if the address is valid for the carrier system.
If the address is not accepted or wrong, there will be error message stating the issue: Last shipment request for this order failed
Ship&co users in Japan can use JapanPost International service to ship to P.O. Boxes.
For other international shipping carriers, you may be able to ship to some countries' P.O. Boxes depending on the destination countries and each carrier's rule. For more details, please contact your carriers.
---
Make shipping easier with Ship&co - Shipping Management Solution for Global E-commerce!
Ship&co is a shipping management platform that help sync orders from online shops instantly and help online business owners spend less time on the pesky task to create shipping labels. The app helps prepare ready-to-print shipping documents in just two clicks, making shipping task faster than ever! Sign up now and try it free for 14 days!
If you run into any shipping troubles, give us a holler any time you want a hand: hello@shipandco.com
For more information on Ship&co, visit shipandco.com