For international shipments, there are two main shipping documents required - shipping labels, and commercial invoice.
Shipping label / Waybill
Shipping label, also known as waybill (or airway bill for air freight), is a document that tells your carrier where the shipment is going, and with what type of service.
A shipping label typically has the sender and recipient contact and address, tracking number and barcode. For international shipments, there may be additional details with the shipment details.
There is also another type of shipping label that some carriers offer, called a Return Label, where the sender and destination addresses are reversed. Many e-commerce sellers issue a return label at the same time when they issue a normal shipping label, as it allows the buyer to return the item easily, without having to pay for shipping themselves. This is especially useful when you're shipping higher value items, as it helps lower the barrier for your customers in making purchase decisions. Only when your customer ends up returning the item, you will need to pay for the return shipping fee.
How to create a shipping label
You can create a shipping label by filling out a waybill form. For some carriers, you can download a template form online and print it out. Here are some examples:
For Japan Post, you can get them at the nearest post office.
You can also create a shipping request online at the carrier's platform. After submitting a set of required information, a shipping label will be generated.
Below are the typical information you will be required to provide. You will need to retrieve this information from your order details of your shop.
Shipper contact and account details
Recipient's contact
Destination address
Shipment details: item, quantity, dimension, weight
Shipping method: standard or express, tracking or non-tracking (tracking is highly advisable)
Others (depending on carrier): cash on delivery, additional notes, shipping insurance needed, etc
Alternatively, you can save time by using an automated shipping solution such as Ship&co which imports order details from your shop automatically and generates shipping documents with all major carriers in just a click.
How to print a shipping label
When printing the shipping label, you can choose to print on paper through an ink-jet printer, or you can use a thermal printer loaded with sticker-type labels. If you ship more than a few hundred labels a month, your carrier may lend you a thermal printer for free, with free labels, so be sure to ask your carrier about it.
Commercial invoice
Commercial invoice is an additional documentation needed for international shipments, required for customs purposes. A commercial invoice essentially is a way for you to list down what items you're trying to import, and their retail value, for customs to check for health and safety, as well as tax purposes.
A commercial invoice typically includes the following details
Item description
Quantity
HS code - this is a 6-digit code that recognizes items in different internationally-recognized classifications
Retail value of each item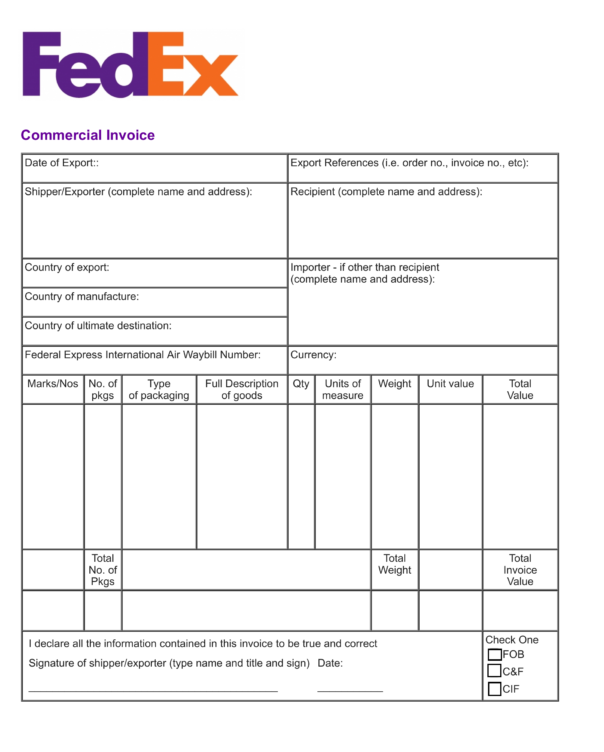 How to prepare a commercial invoice
You can prepare a commercial invoice by printing a sample template from your carrier and filling out the details.
With some carriers, a paperless option has also been introduced for commercial invoices. DHL, for example, offers the PaperLess Trade (PLT) service, which allows you to electronically transmit customs documents, eliminating the need to print and physically attach them to your shipments.
If you use an automated shipping solution such as Ship&co, you will also be able to generate a commercial invoice automatically along with the shipping label.
---
About Ship&co
Ship&co is a global shipping platform designed by and for e-commerce sellers. Created by the team behind Bento&co, who have been selling on Shopify since 2008, Ship&co provides a simple and easy-to-use web dashboard and shipping API. Ship&co helps online sellers ship packages faster by automatically syncing orders and creating shipping labels and invoices in minutes. With Ship&co, you can create shipping labels for FedEx, UPS, DHL, NinjaVan, Yamato, Sagawa, and more, with just two clicks to complete the process and mark your orders as shipped. For more information on Ship&co, visit shipandco.com or reach out to us via hello@shipandco.com !