During October 9-11, Ship&co displayed an exhibit at the Post-Expo 2018 Event held in Hamburg, Germany. This was our first exhibition at this event; check out Ship&co's finished booth below!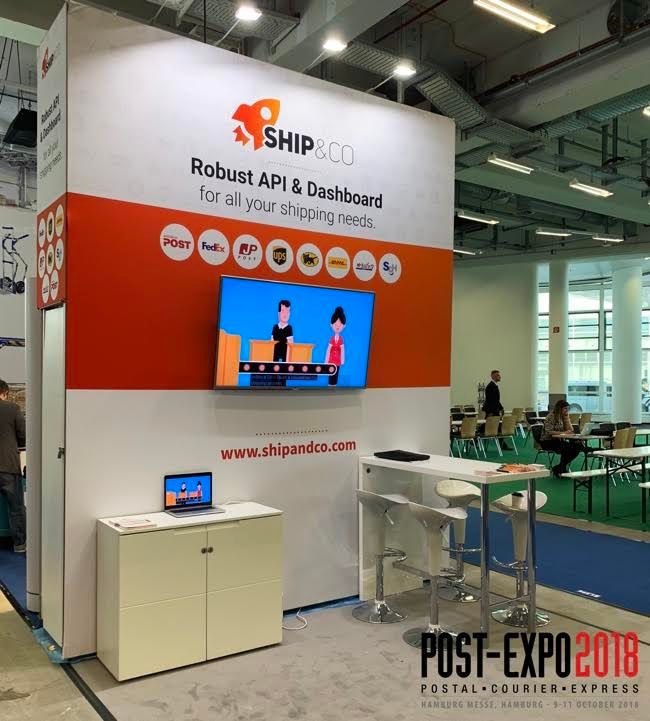 Companies involved in logistics, postal services, and transportation gathered from all over the world at this exhibition. The exhibitors and most visitors were companies in the industry, including overseas post offices. Major transport companies such as Hong Kong Post, Russia Post, GLS, DPD, and Thailand Post visited the exhibition everyday, seeking the latest technology. Apart from Germany, more countries than anticipated visited the exhibition, including Cyprus, Thailand, Russia, UK, Hong Kong, Macedonia, Latvia, Iran, Turkey, Singapore, Israel, Hungary, Poland, the USA, and more. The Post-Expo 2018 Event once again attracted the attention of countries across the world.
Among the exhibitors, there were many new innovative delivery methods being promoted, including trucks, bikes, bicycles, drones, etc. equipped with the latest technology.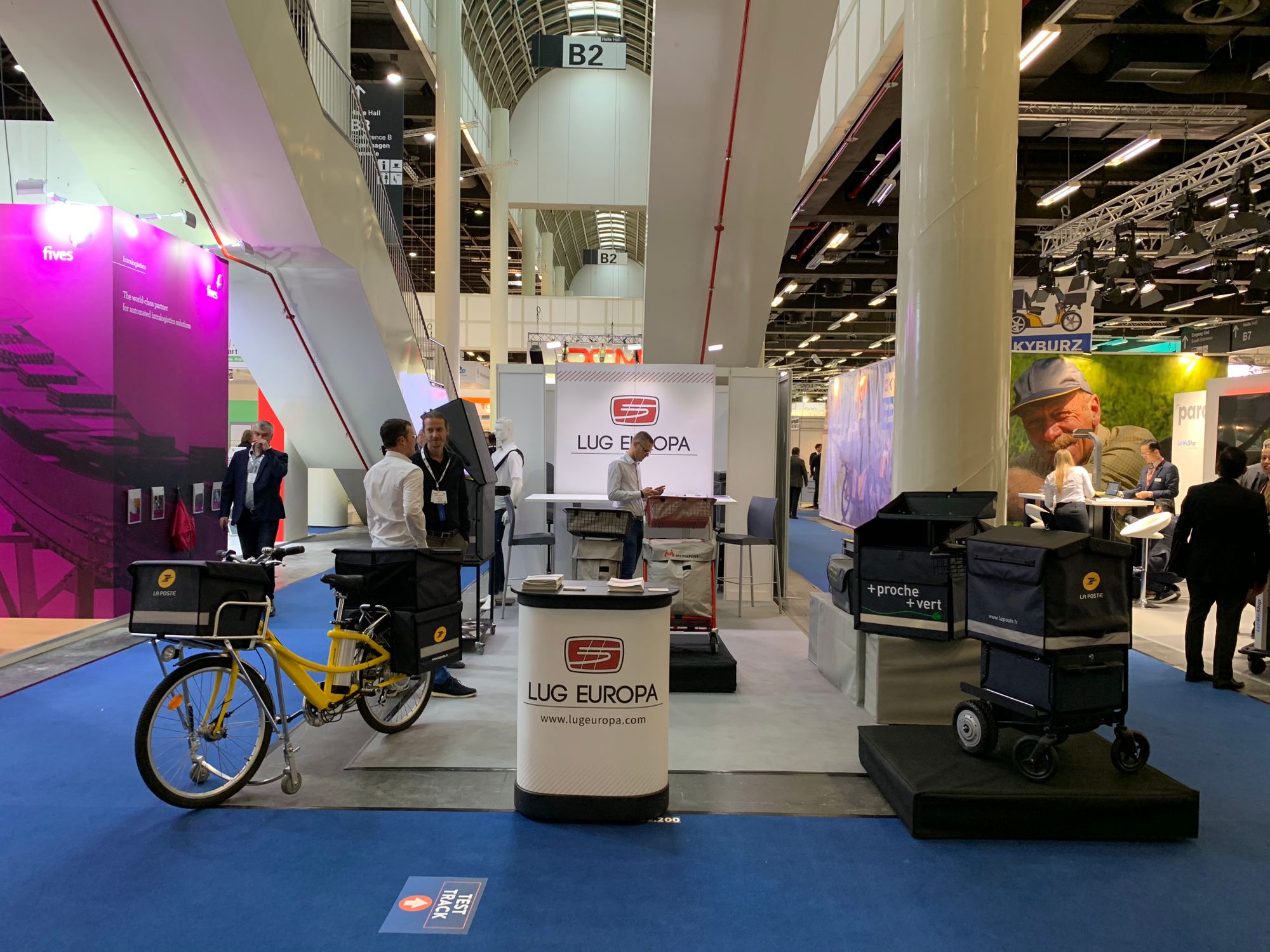 There were companies that exhibited new features, such as loading robots for warehouses, and belt conveyors that automatically sorted cargo by destination areas and contents.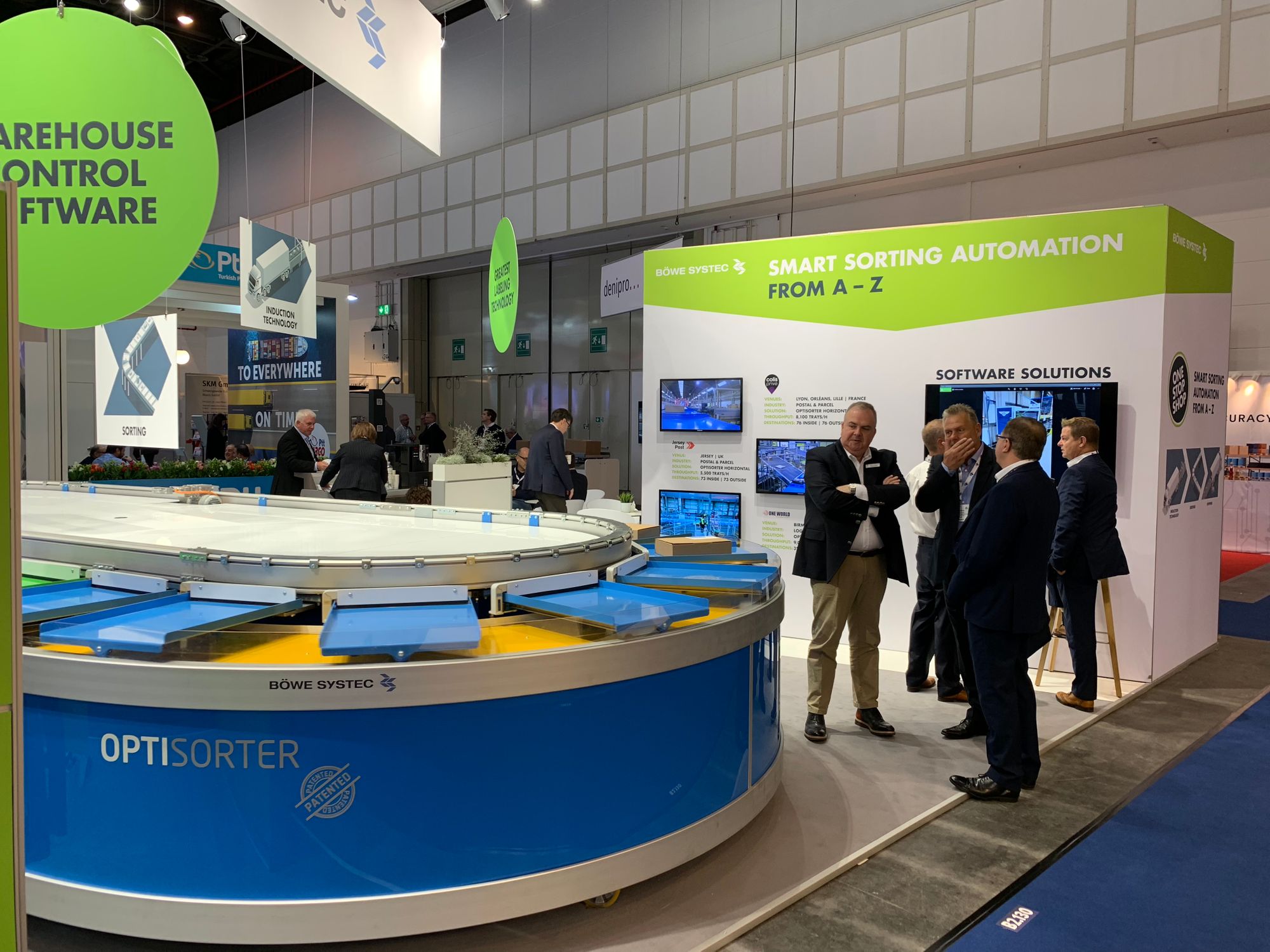 In addition, there were several scanners that could measure size and weight instantly once the cargo was placed on it; they would be an invaluable addition in warehouses. Similar machinery is installed in major logistics centers and big warehouses of major shipping companies, but low-priced products that are accessible for small to medium sized warehouses and shipping facilities are slowly becoming more available.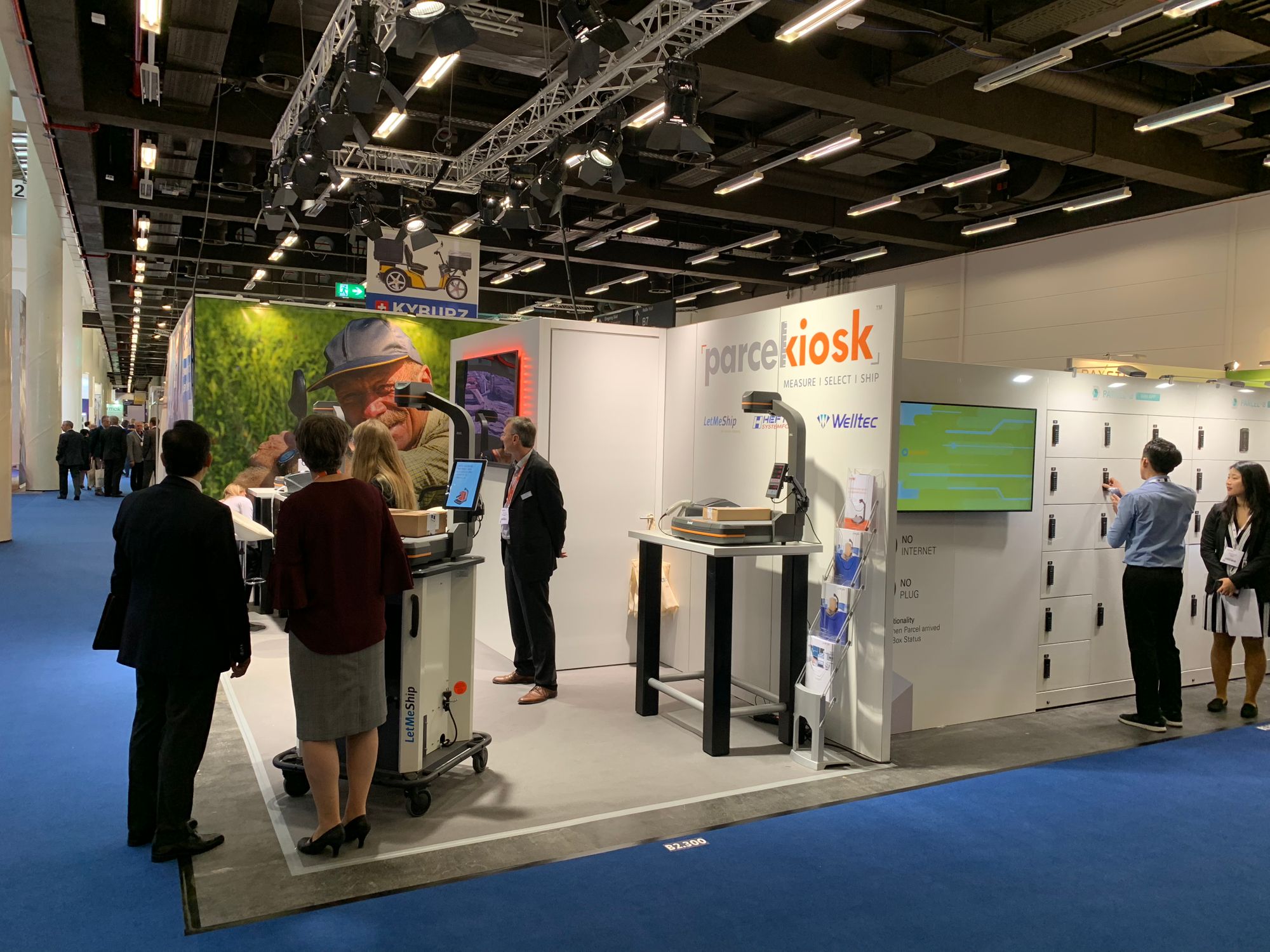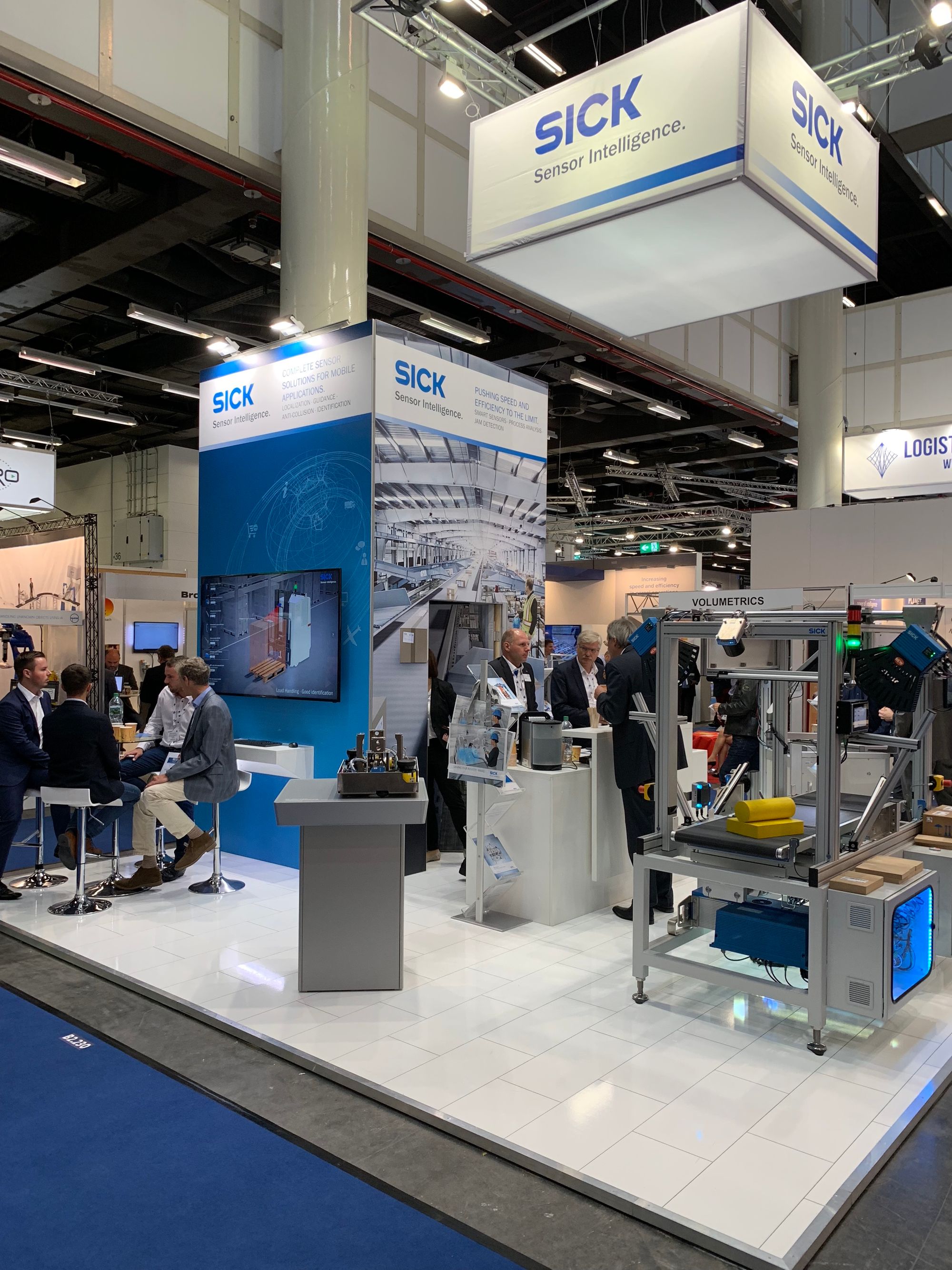 Shipstation, an online logistics solution similar to Ship&co, was also exhibited (Shipstation is only available in the USA).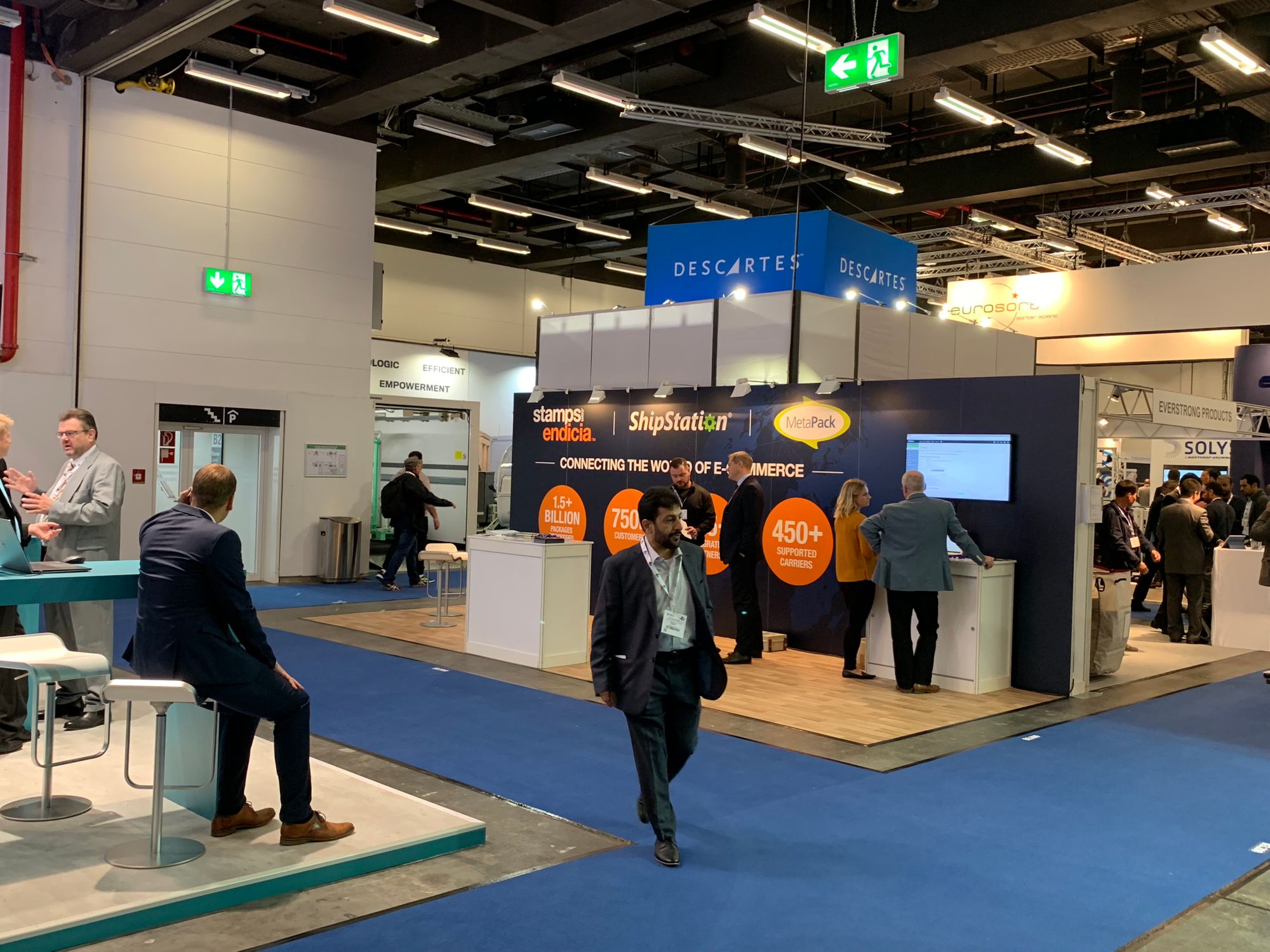 A notable product was a home delivery locker that could be set up at a train station or an apartment. It is attracting attention as an innovative solution to solve the problem of manpower shortage and issues surrounding last mile logistics. Luggage can be delivered even if the recipient is absent, or coming home late after work. People who often use internet shopping would also find it convenient, as well as those who find it hard to receive home delivery products.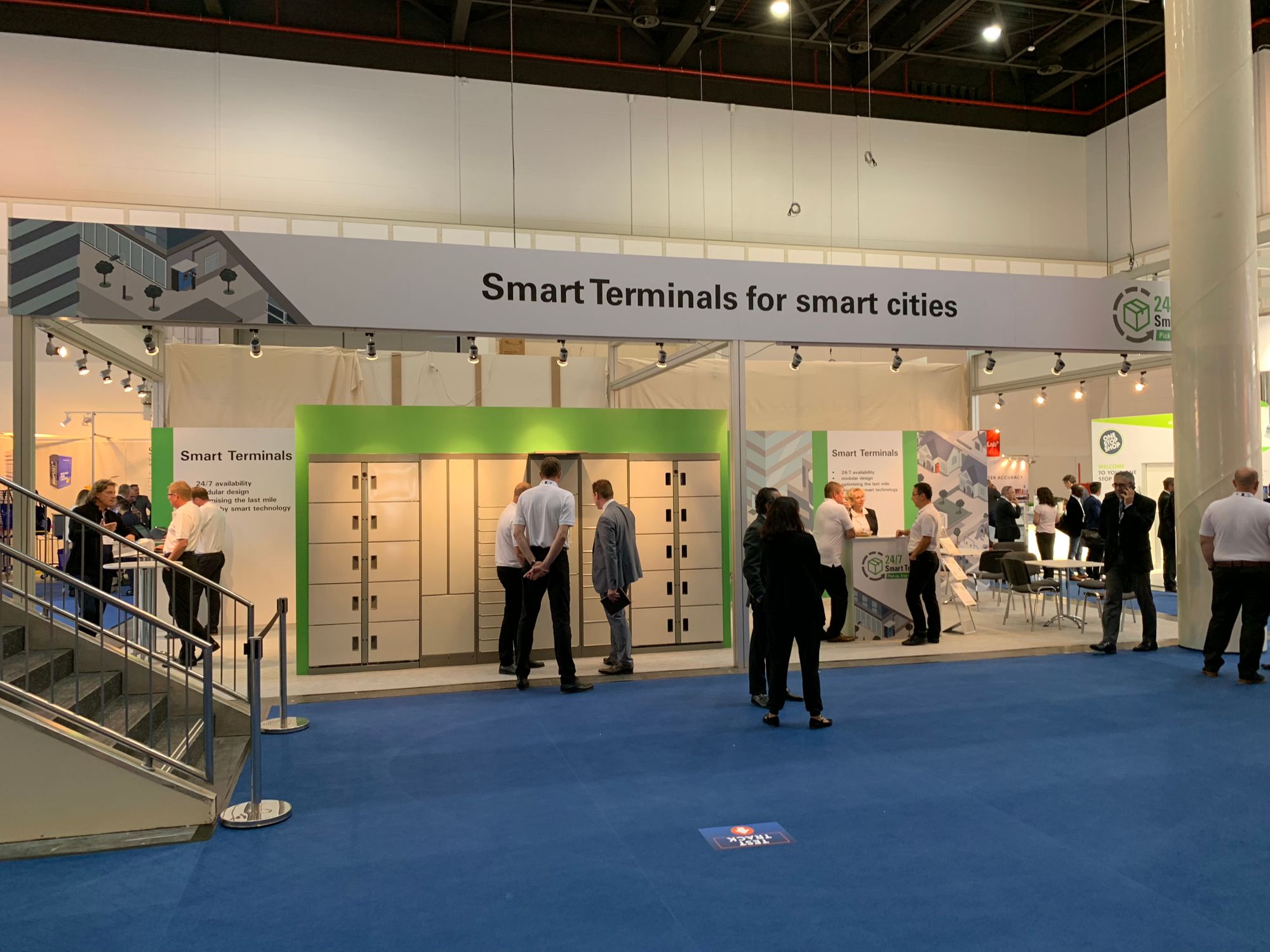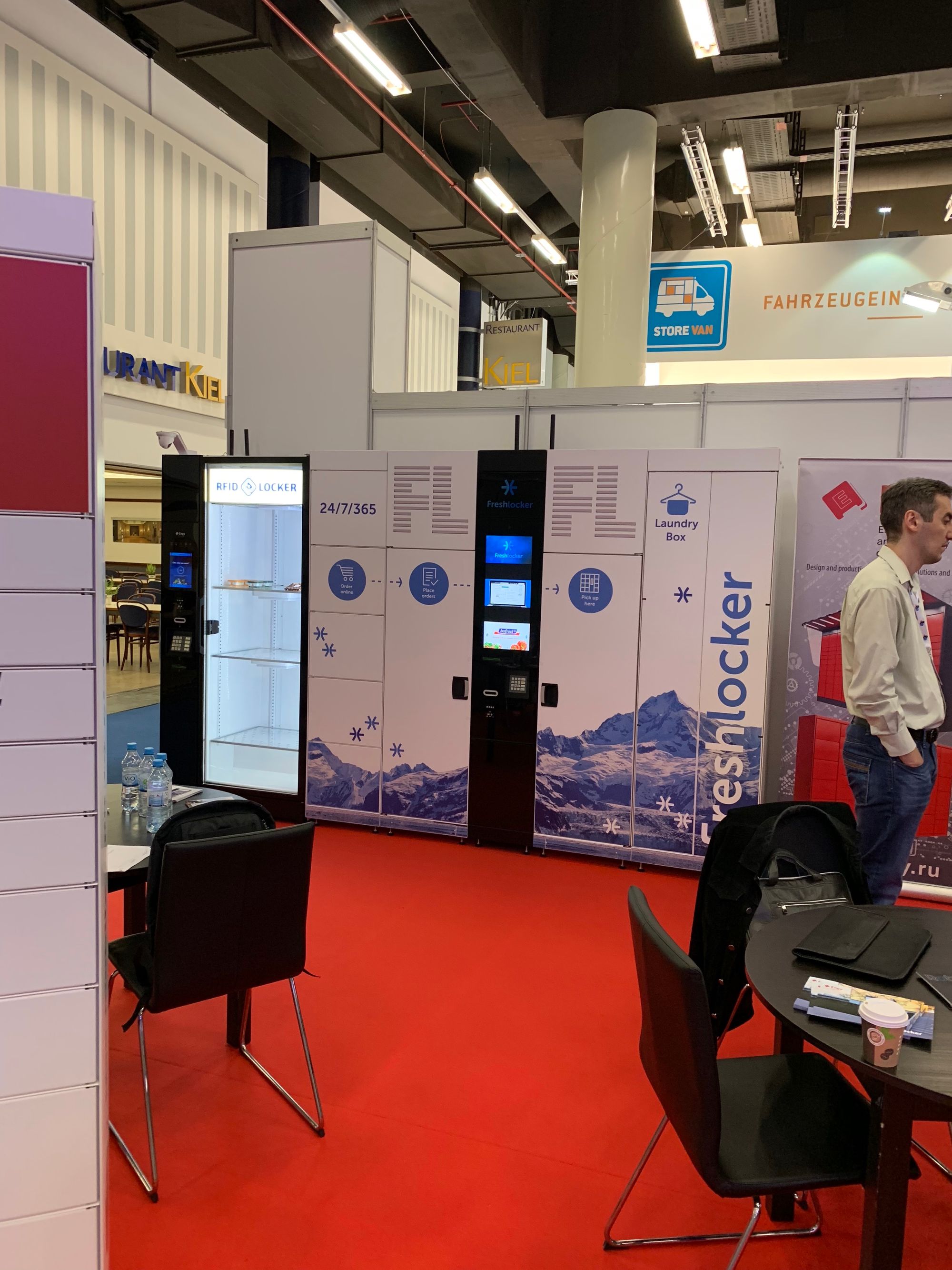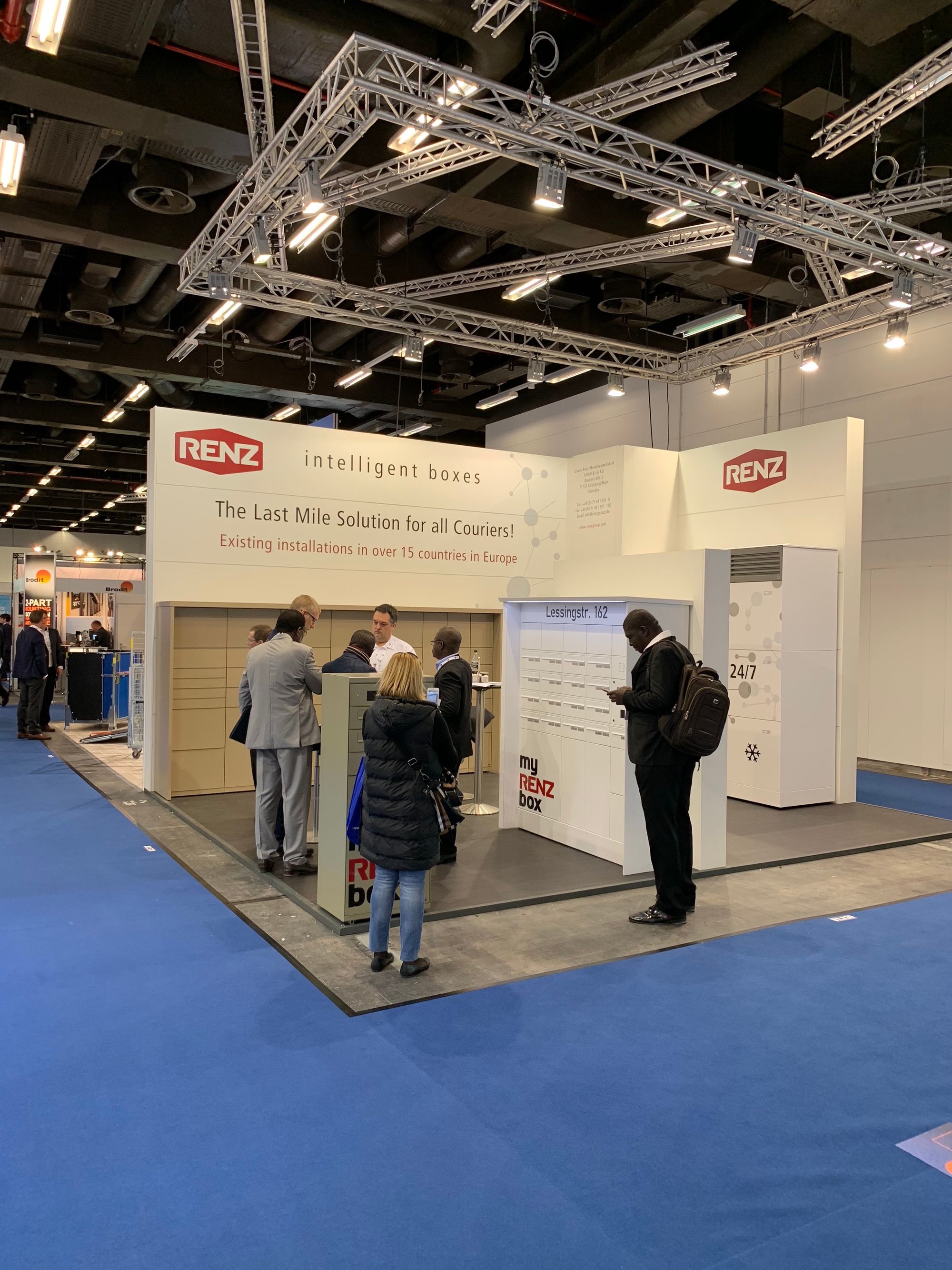 Post-Expo is the one of the best exhibitions for gathering information about  advanced logistics technology. Next year, Post-Expo will be held in Amsterdam, the Netherlands.
Ship&co will continue to aim for further service improvement in order to bring our services to customers worldwide.